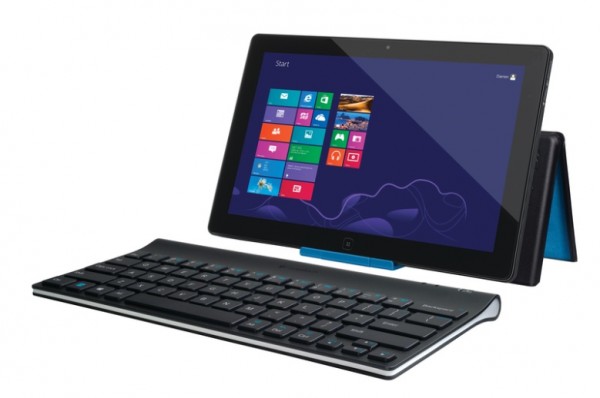 Logitech has unveiled its latest Logitech tablet keyboard, which claims to be a lightweight combo keyboard that works with Windows 8, Windows RT and Android devices.
The compact keyboard comes with a protective carrying case that can be converted into a stand to support your tablet. Logitech also claims that with Bluetooth wireless connectivity, the keyboard can be used within 30 feet of your tablet.
It also sports keys that help users navigate the newly-minted Windows 8 operating system, such as a Start key, app switching key and direct access to the Search, Share, Devices and Settings charm functions.
Media controls allow users to play, pause and control the volume while listening to music or watching videos. Tipping the scales at 612 grams, the keyboard is also very portable.
The Logitech tablet keyboard is priced at S$95 and is available in stores or at www.logitech.com.