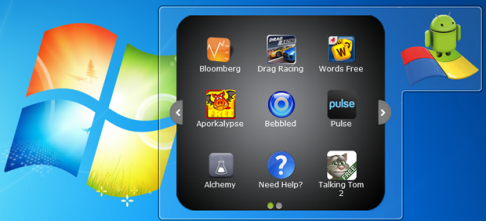 If you've ever thought of running Android apps on a PC, there's now an easy way to do it.
Bluestacks, a company headed by former McAfee executives, has developed a virtualisation software that offers a full Android environment on other computing platforms. The technology is similar to that of Parallels Desktop for Mac, which lets you run the Windows on a Mac computer.
Bluestacks is currently available as an alpha release for Windows, though its multi-OS virtualisation technology can support Android on Chrome OS, as well as Windows systems powered by ARM processors. A Mac version of Bluestacks is also in the works.
I took Bluestacks for a spin and was pleasantly surprised at how easy it was to run Android apps on a Windows 7 machine. After installing the software, a process that took less than 5 minutes on my four-year-old notebook, you will see a desktop widget on screen.
Clicking on the widget opens a list of pre-installed apps like Talking Tom 2, Bloomberg and Drag Racing. You can add more apps from Bluestacks' limited repository, or send the apps that you have on your Android device to the PC by installing the Bluestacks Cloud Connect Android app. This effectively means you can't use Bluestacks without an Android device – unless you're perfectly happy with the Bluestacks apps.
All apps will run in full screen. You can control the apps with the keyboard and mouse in place of taps and swipes. Clicking on an ad within an app will take you to the advertiser's website displayed in the standard Android browser.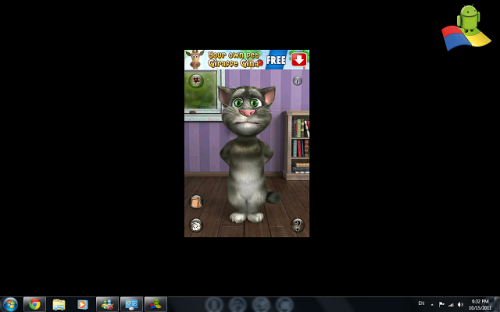 I didn't notice any performance issues, though some apps such as Bubble Buster did run a little slower than on a mobile device. Not all apps will work out of the box. Angry Birds and Fruit Ninja, for example, can only run on a Pro version of Bluestacks that isn't available yet.