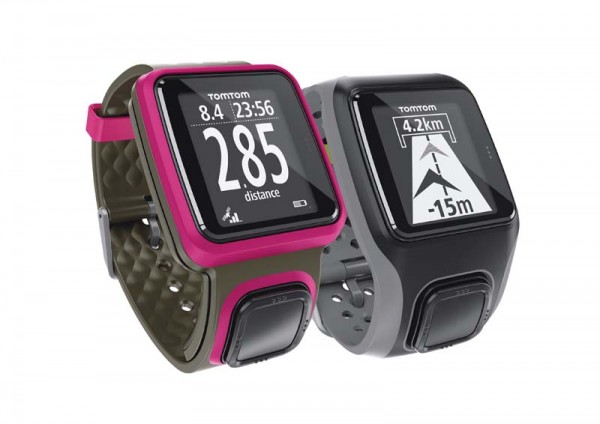 Map and GPS company TomTom has come up with a couple of smart fitness watches that not only pack in the navigation features but also look the part for folks who run, cycle or swim.
The TomTom Runner, as its name suggests, is made for regular runners. A large screen tells you the timing or distance covered, while the slim 11.5mm profile promises to be light on the wrist as you tear down the tracks.
The GPS watch is said to work indoors as well, say, when you are on a treadmill. The company claims that it does not require a foot pod for that to work. Take that, Nike+!
If you remember, TomTom was Nike's partner for the Nike+ SportWatch. Well, now the mapping company is competing directly with Nike with its own sport watches.
TomTom's other interesting watch unveiled just days ago was the Multi-Sport. This offers all the features on the Runner, plus additional ones that cyclists and swimmers might use.
For cyclists, the Multi-Sport supports a bike mount for fixing easily on your ride. It also has sensors for cadence and altitude, which help track your distance and speed, as well as any ascent or descent.
Very interestingly, for swimmers, the Multi-Sport also helps measure your swim distance, speed, efficiency, laps and strokes. So, don't just challenge the time you take to complete a lap – see if you can cut down the strokes needed as well.
TomTom also claims that both watches will work with most fitness tracking sites and has Bluetooth to hook up its own heartbeat monitors and other accessories. A one-button interface, it promises, will make the watches easier to use.
There's no pricing yet for these two GPS watches, which are to be out "in the summer", according to reports. Yet, they are definitely two fitness gadgets to watch out for if you do any running, cycling or swimming.