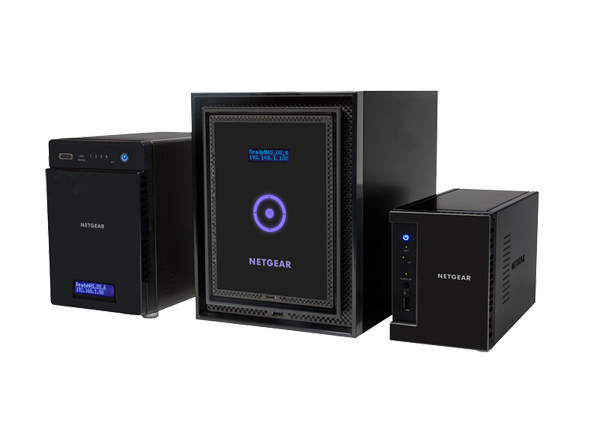 Netgear's latest NAS products
Small and medium-sized businesses (SMB) now have another option for data storage with Netgear's latest ReadyNAS networked-attached-storage (NAS) products, which promise powerful and reliable storage.
The NAS offerings bring enterprise features and capabilities such as unlimited snapshots of the file system and cloud-managed replication. Multiple versions of the file systems can be created and restored at any point, reducing the chances of data loss.
Users are able to centralize, secure and control access to data easily with the NAS devices, according to Netgear. In addition, the ReadyCloud feature allows road warriors to have full access to data and the ability to back up from any device that is connected to the Internet despite being on the go.
Netgear's new product ranges consist of three desktop models as well as a 1U rackmount, and are available either diskless or with a drive installed.
The ReadyNAS 100 Series, which is designed for home use, come in two-bay (Ready NAS 102) and four-bay (ReadyNAS 104) models, with a price tag of S$399 and S$659 respectively.
The ReadyNAS 314 and ReadyNAS 316, aimed at small businesses, cost quite a bit more at S$1,199 and S$1,599, while the high-end ReadyNAS 516 tops the lot at S$2,699.
The 1U rackmount, ReadyNAS 2120, allows for easy rack deployment in small data centre environments.
These new NAS products are now available at selected Challenger stores.