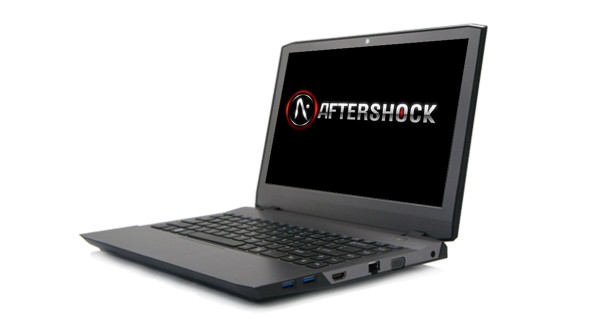 If you want a small, portable gaming laptop that packs a punch, then surely Aftershock PC's latest XG13 will be on the shopping list.
Though it sports a compact 13.3-inch screen like many thin and light ultrabooks, that's probably where the similarities end.
The XG13, the Singapore PC maker is keen to point out, will use full-power, 47-watt Intel "Haswell" processors that are close to those used in desktop PCs, instead of the power-saving versions usually in laptops. The emphasis is on performance instead of battery life, since the machine is likely to be plugged in most of the time.
Though the XG13's graphics chip is a mobile version made for laptops, it's certainly no slouch.
The Nvidia 765M GTX is probably as fast a graphics chip you can get on a portable machine. It should have much to spare when pumping out the eye candy in games on the XG13's Full HD screen. You can, of course, also hook up the laptop to a large-screen TV or monitor.
At 2kg, the XG13 is certainly not light – it's twice as heavy as some similar 13.3-inchers built for portability. However, it is not too heavy to lug around, unlike the bigger 17- and 15-inch gaming laptops released recently by Aftershock PC.
A base model with a 500GB hard disk is going for a pretty attractive S$1,679, though for that price, you'd have to install your own operating system and be content with only 4GB RAM and a 500GB hard disk.
A more likely configuration is a S$2,172 one that comes with an 128GB solid state drive, a 750GB hard disk, 8GB RAM and Windows 8 installed.