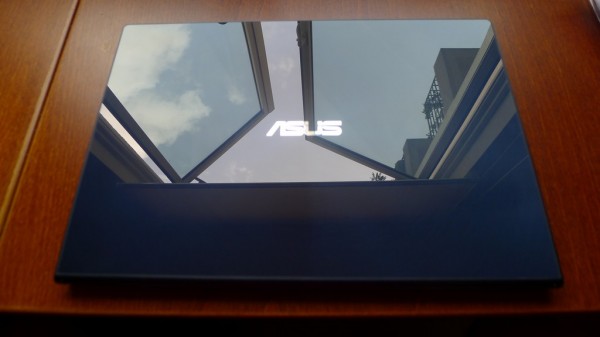 I'm not sure about moonlight shimmering on a lake, as Asus describes its new Zenbook UX301 laptop on its website, but the Taiwanese company's latest premium ultrabook surely grabs your attention when you catch a first glimpse of its smooth, shiny surface.
Made of scratch-resistant Gorilla Glass 3, the glossy surface protects the typical Zenbook metallic design, which features a circular "whirl" pattern. It's nice for first impressions, but just mind the fingerprints – you'll spend quite a bit of time cleaning things up if you lug your laptop in your hands.
Much more impressive is what's underneath the pretty design. Asus has kept with the best in the game by including a sharp 2,560 x 1,440 resolution in the 13.3-inch touch screen. That's useful if you want to see pin sharp pictures, especially ones taken on your professional camera.

In the UX301, Asus has spared no effort in packing in the gear. The Core i7-4558U processor, backed by a useful 8GB of RAM and 128GB solid state drive, is probably zippy enough for just about any everyday task you can throw at it – except, of course, very demanding games.
The Intel HD5100 graphics are great – better than most ultraportables, actually – but it will let you play either slightly older games or newer ones in lower resolutions than the optimal 2,560 x 1,440.
Chances are, you're not buying the UX301 to play games any way. The target audience – business users on the go – will really appreciate the slim profile, which is 15.5mm thin and makes it easy to slip into a bag or slim case.
The weight's not too bad too, at 1.38kg, but it's clearly heavier than the lightest in the class now, the Sony Vaio Pro 13, which comes in at just a feather over 1kg. Asus' fancy glass surface might have something to do with the added heft.
To be fair, I've little to complain about the laptop after testing it over a few days. The touch screen is very responsive, which is great if you want to surf the Web or browse YouTube videos leisurely. The touch pad, though not as big as Apple's excellent ones, does its job well with touch gestures, enabling you to navigate around Windows 8 easily.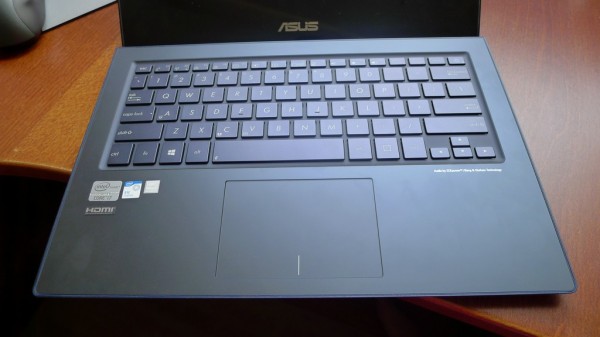 For someone who types for a living, I find the keyboard acceptable. Not really perfect, of course. The keys are nicely spaced out, but like most thin ultrabooks, are also rather shallow. Add to the fact that its keys are rather soft and don't bounce back as much, and you find yourself banging the base of the keyboard if you fire away too furiously.
What I do like is the slight tilt that you type at, which makes things more comfortable. Asus seems to have taken to Sony's design, where the screen pushes up the keyboard to slant it such that you don't flatten your palm and arch your wrist when typing.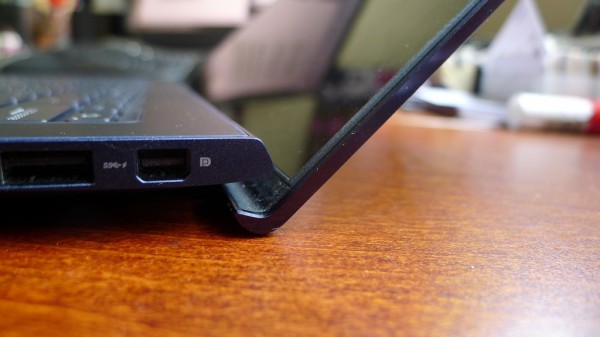 I also like it that Asus has packed in useful accessories for the typical on-the-go executive. There's an adapter that lets you connect to a VGA port common on many projectors. Also included is a USB adapter to hook up to a LAN cable, which is useful, say, when you need to connect to a hotel room's network link.
If you worry about connection options, the UX301 comes with some useful ones onboard. There's the pre-requisite SD card reader and two USB 3.0 ports, along with a DisplayPort connector and micro HDMI port for hooking up to monitors or TV screens.
And before I forget, Asus has also packed in 802.11ac dual band connectivity in the laptop. This lets it hook up to a fast Wi-Fi router supporting the new 802.11ac standard. Of course, your mileage varies a lot with factors like distance, interference and signal strength, but it's nice to be able to connect to the new wireless technology and stream movies over smoothly in ideal conditions.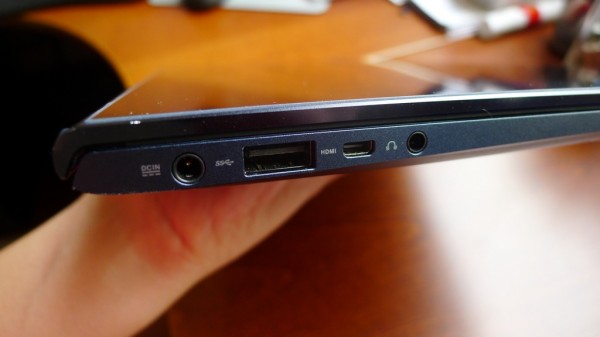 What I think Asus can improve on is its power adapter. Like the main unit, the "brick" is shiny and attractive, but the connector often falls out from the laptop with the slightest tug. It's annoying to have to keep checking to make sure the machine is being juiced up.
The other thing Asus may have to address is price. At S$2,798, the UX301 is not cheap in a competitive market.
Yes, others such as Sony's Vaio Pro 13, which has a less-sharp 1,920 x 1,080 screen, are also overpriced in Singapore, compared to the United States. I just feel Asus could have stolen a march on rivals with slightly more aggressive pricing.
The UX301 should still be on your list if you are in the market for a top-end ultrabook. But make sure to check out other options like the Sony alternative, as well as Apple's MacBook Air.