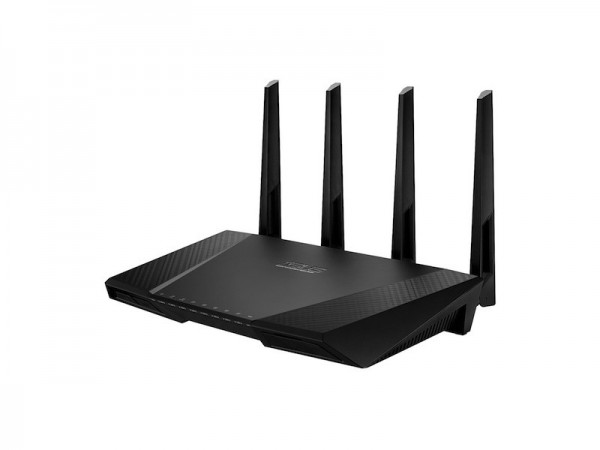 ASUS took the wraps off the RT-AC87U router in Singapore last week, claiming it to be the first to use a multi-user MIMO technology to deliver speeds of up to 1,734Mbps via the 802.11ac protocol on the 5GHz frequency band.
For devices that use the older 802.11n Wi-Fi protocol, the data speed is also given a boost of up to a max of 600Mbps, on paper at least.
The use of four thick antennas is also in response to the increase of mobile devices in both office and homes that promises an increase in data loading and area coverage.
Also onboard is Asus' AiRadar technology, which it claims is able to beamform and direct the radio signals to the devices to increase signal strength.
What's interesting is the inclusion of an automatic security function within the router itself, which is powered by a Trend Micro technology exclusive to the Asus AiProtection module.
If you are looking to replace the router given by your fibre broadband service provider, the RT-AC87U should play nicely with the Gigabit Passive Optical Network (GPON) Terminal that you have at home.
Out at the Comex show next week for S$399.00, the most powerful Asus router today is also likely to be among the most expensive. For speed demons, the router will help maximise the download speed that their ISP connection could muster – provided you have devices that can support the latest Wi-Fi protocols.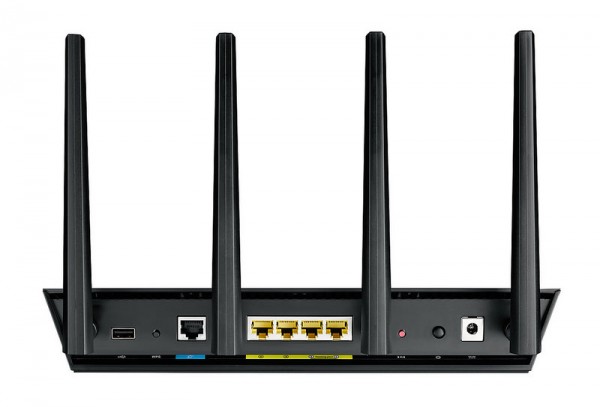 As a home router, the RT-AC87U can be an overkill for some users. If the wireless network is found wanting in terms of coverage, having multiple wireless repeaters can be a cheaper and may even be a better alternative.
There is also the option to use the home's powerline to extend the wired connection to the various rooms, which may be a more stable and faster than a wireless connection for better gaming experience.
What about video streaming? According to Netflix, any router than can transmit faster than 5Mbps of data is good enough for HD video streaming, or 25Mbps for Ultra HD quality, so having 600Mbps or more is way more than enough.
However, if you need to support a lot of devices such as in a small office with a sizeable workforce and wireless data transmission speed is of utmost importance, then the Asus RT-AC87U is a contender to be the nerve centre of your network.
Just note that, for all its wireless prowess, it only has four Gigabit Ethernet ports for local connections.