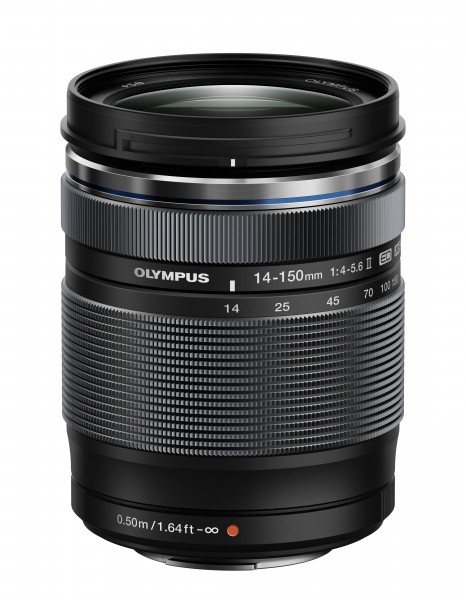 Olympus and Fujifilm camera owners should have something to smile about soon with the release of new lenses from the two camera makers in the next few months.
For Olympus owners, the new lenses come in the form of the Zuiko 14-150mm f4.0-5.6 II super zoom and a new fish eye Zuiko Pro Digital ED 8mm prime lens with f1.8 bright aperture.
Out next month, the Zuiko super zoom lens gives an equivalent of 28-300mm on a 3.5-inch full-frame sensor. Given the reach that this new lens can afford and the fact that it is also splash- and dust-proof, it looks suited to the traveler who has the great outdoors in mind.
However the lens is also relatively insensitive to light with its lowest aperture at f4.0. This means it could be quite a handful to use during dusk or night shoots unless a high ISO setting is used or if the shot is done with a tripod.
For landscape lovers, the fish eye 8mm prime lens should be the lens to get when it's out in the middle of the year. Under the Zuiko Pro lens series, the Digital ED 8mm would yield an equivalent of 16mm at f1.8 aperture.
With such a lens, taking in night shots of the Milky Way would be much easier and cleaner with low ISO settings. For scuba divers, there will be a new underwater-housing lens port developed specifically for this lens too so it will be a very versatile lens indeed.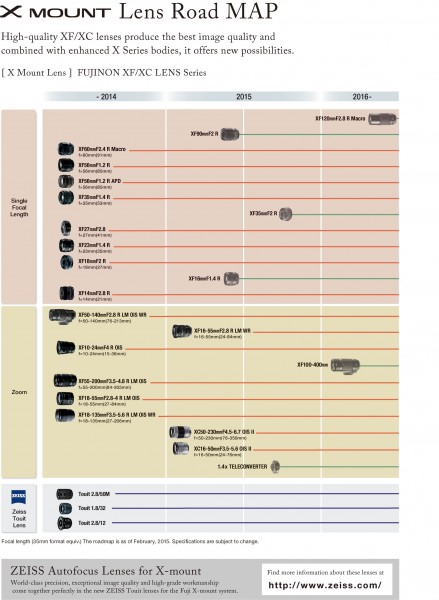 Olympus users are not the only ones getting new lenses. Releasing its autofocus lenses roadmap this week, rival Fujifilm is touting its new lenses for cameras using the X-mount format for 2015 and 2016.
New lenses include the XF90mm f2, the XF16mm f1.4, 35mm f2 and XF120mm f2.8 macro lenses on top of the XC labelled lenses with variable aperture. Like the Olympus 8mm f1.8 lens, Fujifilm's 16mm f1.4 is also well suited for astrophotography too.
Of significant interest would be the XF100-400mm lens and with the 1.4x teleconvertor that will boost things to 140-540mm.
These lenses will seem perfect for wild life and nature shoots, at least in the day. What we don't know for now is how light sensitive they are, which will determine how easy they can adapt to low light conditions at night.