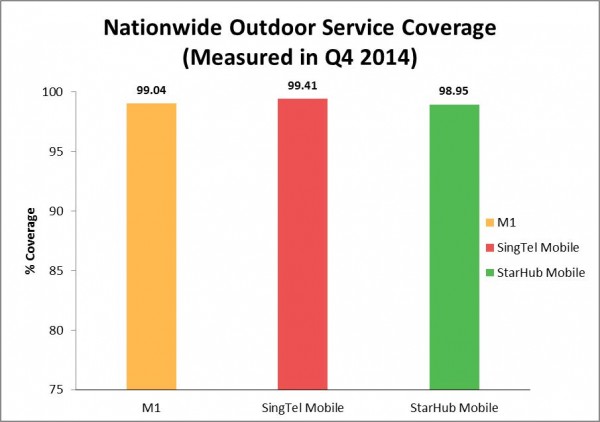 All three cellphone operators in Singapore have outdoor areas on the island well-covered with 4G signals, according to test results released today by the government regulator.
The Infocomm Development Authority (IDA) said its tests in the fourth quarter of 2014 showed that all three had no issues providing a radio signal at places such as housing estates, roads and above-ground MRT tracks.
Singtel led its rivals with 99.41 per cent of nationwide coverage. This was followed by M1 with 99.04 per cent and StarHub with 98.95 per cent. The telcos are said to be ahead of the June 2016 deadline set by IDA by 18 months.
The results are not suprising, since all three telcos are already looking to upgrade these networks with even faster 4G+ or LTE-Advanced technology.
M1 already boasts of islandwide 4G+ coverage, while Singtel is expected to have the same next month. StarHub says it will deliver that later this year.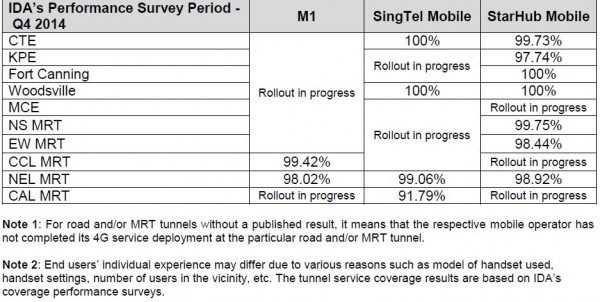 The three telcos are also deploying 4G in both highway and MRT tunnels. In a number of these tunnels, some of the telcos have close to 100 per cent coverage as well. Complete coverage here is expected by June 2018.