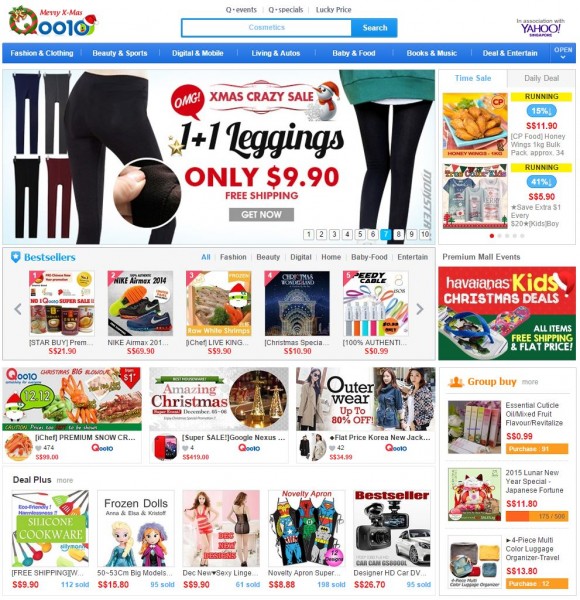 More Singapore consumers are warming up to e-commerce, with a fifth of them allocating up to half their monthly discretionary spending on online shopping, a new study has found.
According to the study commissioned by FedEx, 61 per cent of respondents bought clothes and accessories online, while a third went on the Internet to buy consumer electronics.
Seventy-six percent of Singapore consumers also used digital payment platforms to pay for their online purchases, more than twice the number in the Asia-Pacific region.
These numbers underscore a dramatic reversal of the situation in the early 2000s, when experts said Singaporeans preferred to view and try their products before buying them.
According to the researchers, the Asia-Pacific region is now the largest e-commerce market in the world, with online retailers winning market share over brick and mortar stores.
"This study suggests a considerable opportunity for SMEs (small-medium enterprises) in Singapore and the wider region to tap into this demand for an online shopping experience," said Kevin O'Hearn, regional vice president of South Pacific, FedEx Express.
The study, conducted by Forrester Consulting from July to September 2014, involved an online poll of 9,006 global consumers.
The researchers also interviewed 34 small and medium-sized enterprises (SMEs) with e-commerce operations in countries such as Australia, China, US and Singapore.
By analysing global trends in online shopping, the study offered five key recommendations for SME online retailers:
1. Pay attention to international traffic and business. Many merchants surveyed reported that their international business started unintentionally as overseas customers discovered them through web searches and online advertisements. Monitoring this traffic can help shape business strategy.
2. Research how other merchants successfully market their goods and understanding what has made other SME sites successful, including their logistics offerings and how their purchase process works.
3. Decide whether to serve many markets or focus on a few key ones. This will depend on the appeal of the product and logistics considerations that may make it easier to serve some markets. SMEs focusing on a few key markets may decide to invest more widely in services like website translations, web advertising, and broader payment offerings to better cater to the needs of these nations.
4. Focus on limited geographies at first. Each country will have its specific requirements and complexities. Starting small and learning to meet customer expectations in the initial markets helps to ensure success as SMEs expand their reach without incurring too much risk.
5. Identify the right resources. The company's international strategy and type of business will determine what the company needs from its selling and logistics resources. For example, companies that offer return services to their customers need logistics providers that can handle international returns smoothly and efficiently.