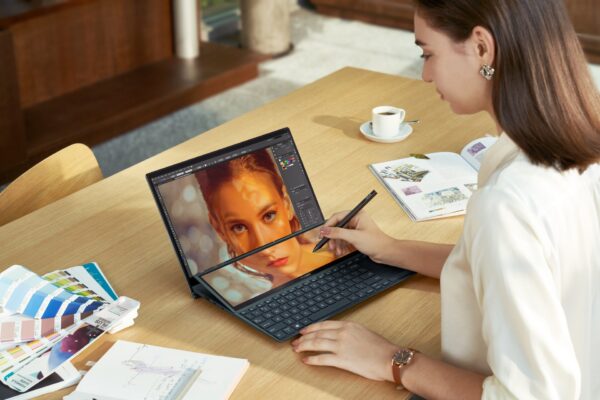 A rush to work and study from home pushed up PC shipments around the world by 12.9 per cent last year, a trend that is set to continue in the next few years, according to research firm IDC.
In 2021, even as many schools and offices reopen, the demand for PCs as both productivity and entertainment devices will push up shipments by 18.2 per cent, reaching 357.4 million units.
That is no flash in the pan, either. From 2020 to 2025, the compound annual growth rate is expected to be 2.5 per cent, staying above pre-pandemic levels, IDC said on March 10.
"While companies around the world continue to determine re-opening plans and what the "new normal" will look like, PC demand will experience meaningful tailwinds," said Ryan Reith, a program vice president at IDC.
This has been quite a turnaround from less than a decade ago, when quarterly shipments of PCs fell by double digits and sparked fears that their days were numbered as people turned to mobile phones to access the Internet.
Instead, the biggest worry today is the supply not meeting the growing demand. With the pandemic disrupting supply lines in integrated circuits last year, there has been a backlog of shipments that need to be fulfilled.
IDC expects PC supply and manufacturing capacity to be in balance by the middle of 2021, as the issues affecting supply begin to alleviate.
"Consumer demand has also skyrocketed and while this heightened demand will not last beyond 2021, PC shipments are expected to stay well above pre-pandemic levels as consumers continue to shift spending from other categories towards tech and activities such as gaming help drive the market," said Jitesh Ubrani, a research manager at IDC.
In a separate Asia-Pacific study by IDC that was commissioned by PC maker Asus, it was found that 45 per cent of Singapore's small and medium businesses (SMBs) are likely to convert to a 100 per cent laptop setup after the pandemic.
Released today, the study revealed that 61 per cent of these SMBs planned to increase their laptop investments by 2020, in a bid to better equip their staff for a flexible working environment.