Brought to you by Brother International Singapore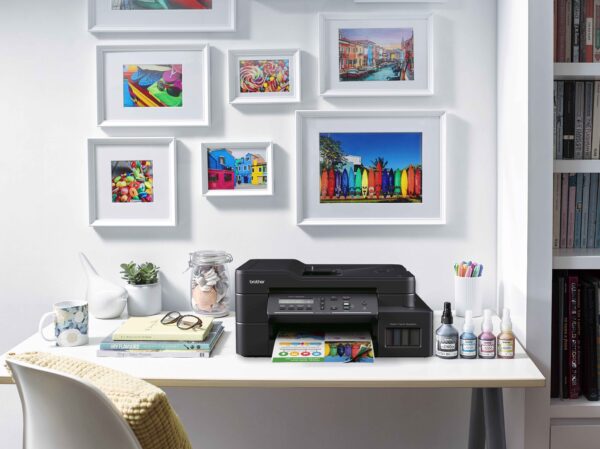 A year after the coronavirus first struck, working from home has become the new normal. While laptops and PCs are essential tools used by many today, one critical machine – the printer – has been somewhat forgotten.
That is, until a school project or sales report needs to be printed out urgently. That means rushing out to buy new cartridges for that old printer that has been for sitting in a corner or buying a new one altogether.
After all, whether you are printing out an important report to read with a different perspective or keeping a printed copy of an important document, a reliable, cost effective printer is what you need.
Now may be a good time to consider an upgrade, with your needs increasing considerably with work-from-home arrangements. What are the things to look out for, then? Here are five pointers:
1. Size
To start, the printer has to physically fit. Not everyone has made space for a dedicated home office, given the urgent situation during which work-from-home arrangements were first made.
Thus it's important to find a printer that will fit right in, especially if you are still working from a makeshift table or are sharing a work desk with a spouse, parent or child.
Perhaps you might have eyed a multi-functional printer or a larger laser printer, but would it be able to fit on a table without taking up too much space?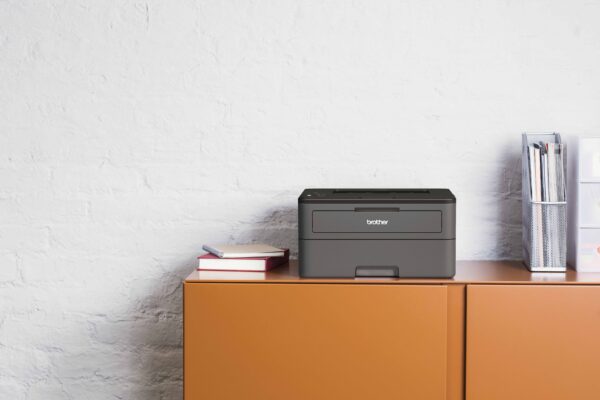 If the printer has Wi-Fi built in, you don't have to place it next to your PC, giving you some flexibility. However, each time you print something, you might have to leave your workstation to collect the printouts.
Brother's HL-L2375DW laser printer, for example, offers wireless connectivity while being compact with a width of just 356mm and a depth of 360mm.
2. Features
One of the first things you'd ask is whether to go for the best inkjet or the best laser printer. The answer varies with your usage pattern.
If your needs include colour prints for school projects as well as regular text – then an inkjet printer is more versatile. If you print almost exclusively text, then laser offers the sharpness, though you need to change up toners that may be more costly than ink cartridges.
Other features that are important today include automatic two-sided printing, which means you don't have to flip a piece of paper to print on the other side. This saves paper in the long run.
Wireless connectivity is a good thing to have as well, as it lets you place your printer away from your PC or network hub so it can be flexibly located at home.
Some all-in-one (AIO) printers also let you scan and copy documents, which are useful for many businesses. If space is not an issue, a printer that comes with a feeder that scans both sides of a document will save you a lot of trouble when scanning or copying documents.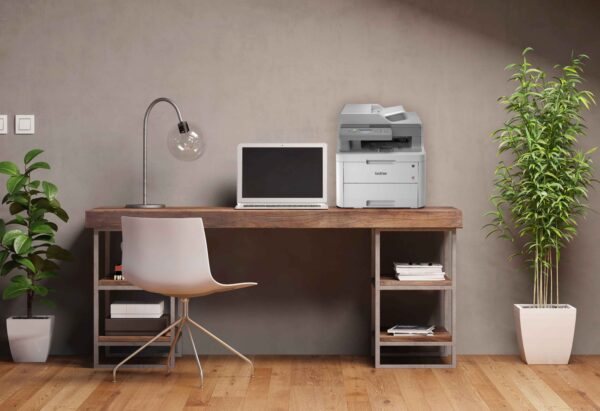 Brother's DCP-L3551CDW colour laser printer sold in Singapore, for example, lets you easily print on both sides while scanning multiple pieces of documents when you need to get them recorded digitally.
To make everything easy to control, a small screen is available on some printers. This lets you, say, reprint a document or check ink levels easily without having to use an app or go to your PC.
Finally, there's also print speed. This is important in an office environment when many people may be printing at the same time. At home, the difference may not be as obvious as usually only a handful of users have access to the printer.
Still, it's useful to consider which printers let you print in bulk in less time, should you need to do so for your work.
3. Cost efficiency
This is something that is not easy for home users to calculate before choosing a printer. While manufacturers will claim that their models are always better in terms of keeping ink cartridge or toner costs down, you ultimately have to be the judge of that.
To calculate, you simply add up the costs of the ink or toner you use and divide it by the number of pages you are able to print (assuming the ink used on each page is fairly uniform). That should give a sense of whether you're spending too much.
Some printers let you refill the ink you use, so you don't have to waste money buying and replacing cartridges all the time. Brother's Ink Tank technology, for example, works as its name implies – you can simply pump in more ink to the printer to keep costs low.
It's also less messy than unofficial and unsupported refillable cartridges you find from third-party makers, because this technology is developed specially by Brother for its own printers.
One example is the Brother DCP-T820DW, a multi-function printer that lets you top up your ink from ink bottles that cost from S$8.90 to S$11.90.
If you print a fair bit at home, then a printer that lets you easily refill the ink could be the ticket to significant savings in the long run.
4. Print quality
Print quality may not seem important if you are just printing out reports or Powerpoint decks to read up and prepare for a meeting, but it still pays to have quality that gives a preview of what you are delivering to your prospective clients and customers.
Plus, if you have schoolchildren at home who need to create handicraft for their school work, then a printer which offers decent image print quality is handy to have around.
How do you know if a model is geared towards higher-quality prints? Well, most that are aimed at printing images with a decent quality will be clearly marked as photo printers or image printers that deliver the required standard.
Some extras like a multi-purpose tray, for example, help you easily slot in photo paper as well. This way, you can get that snap of your Bali holiday from more than a year ago printed out nicely to remind you of better days for travel in the months ahead!
5. Support
Again, this is something that is hard to quantify but something that is very important. Given that you are using the printer more extensively before for work and study, the costs of downtime are going to be more significant than before. Imagine if your office printer spends a lot of time being down.
So, it is important to find a printer maker that will stand behind its hardware. Does the printer have on-site warranty, for example? Will it send someone down to service the printer if you opt for a higher-end model, such as a laser printer?
Like it or not, since you are working from home, you have to take care of the gear to keep your operation going. Picking a printer that is well supported and reliable is part of your job now as a work-from-home professional.
Looking for a printer for working from home? Check out Brother's range of printers that cater to different needs, with a focus on cost savings and good quality printouts.