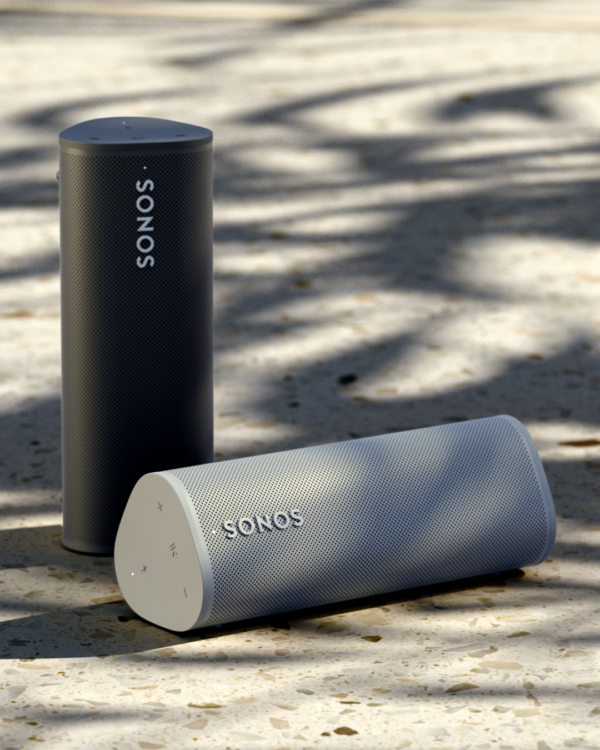 If you've been looking for a music speaker to bring to the pool or simply chill at the park, the new Sonos Roam just unveiled today might be something worth checking out.
Weighing just 430 grams, the cylinder-shaped speaker is also rated IP67, which means it can be submerged in water with a depth of up to 1 metre for up to 30 minutes. Fine even if you drop it in the pool, but don't go swimming with it, of course.
The Roam is also Sonos' smallest portable speaker so far, coming after its great-sounding but hefty 3kg Move speaker in 2019. While that is something you'd probably only lug to a kitchen, the more portable Roam can be carried around your home and outdoors as well.
It helps to have 10 hours of playback, so it's no problem if you wish to have some music for an afternoon at the pool or an evening barbecue with friends. The speaker can be juiced up using a USB cable or wirelessly with a compatible Qi charger.
Music sources shouldn't be an issue as it can stream music via Bluetooth or Wi-Fi (on 2.4GHz or 5GHz). It can be connected to your Sonos system at home if you have other speakers. Yes, you can have two Roams at home for a stereo pair, for better imaging.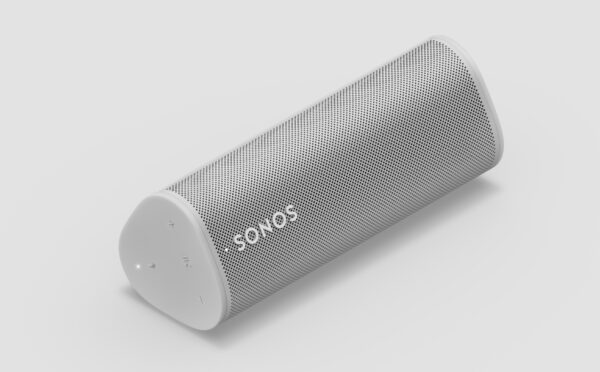 True to the company's multi-room speaker setups, the new Roam also lets you seamlessly switch the music from one speaker to the next. So, if you walk from one room to the next, you can hold the Play/Pause button and swap the music to the nearest speaker.
Interestingly, the Roam uses two Class H amplifiers, when Sonos' other relatively compact but great-sounding soundbars and speakers have tended to use the more common Class D design, which offers efficiency and power.
Class H amplifiers have been used in compact designs, to be sure, and they also offer improved efficiency over the more traditional Class A/B amplifier design that they evolved from. So, it'd be interesting to see how well they perform in the Roam.
Certainly, you'd need a good amount of power to drive the tweeter and "mid-woofer" packed into the compact chassis to deliver the great sound that Sonos is promising.
If there's one slight worry, it's the operating temperature, which is rated between 5 deg C and 35 deg C. In Singapore, the temperature on a hot afternoon can sometimes go past the limit, so that's something to think about.
We'd be testing out the speakers when they start arriving in Singapore on April 21 for S$299. Look out for the review!