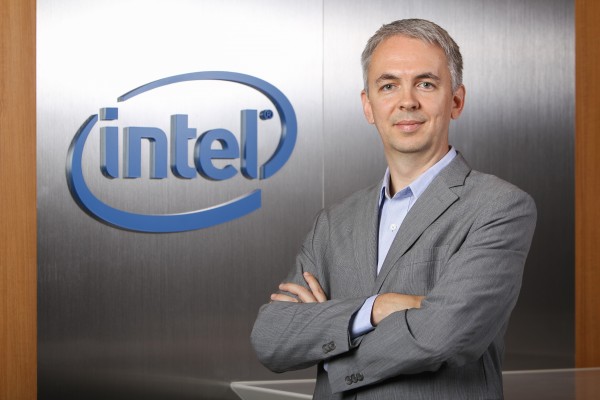 Just a couple of years ago, the PC faced its sharpest decline in sales, prompting predictions that it was the start of the end of the venerable machine.
Yet, in the so-called "post-PC" era, it has bounced back in the past year, while tablets which had once been touted as its successor, have seen their growth slow down.
What does Intel, the company whose fortunes have risen with the growth of the PC in the past three decades, see in this quick turn of events?
We posed a number of questions, ranging from its efforts to reinvent the PC to upcoming wearable devices, to Sumner Lemon, Intel's country manager for Malaysia and Singapore.
1. Do you see Singapore and Malaysia consumers buying more two-in-ones and convertible notebooks in 2015? Are we similar in buying patterns to the United States?
Market analyst firm IDC has forecasted a combined annual growth rate of 6.9 per cent in emerging markets for the two-in-one category from 2014 to 2018, but I think it's quite possible that this figure may end up higher thanks to our new Core M processor.
2015 looks set to be the year these devices will really start to shine, as the Core M processor delivers up to two times increase in computing power and seven times improvement in graphic performance at a lower thermal design point and a smaller package, enabling our device partners to create sleek and fanless machines with amazing battery life.
A few of these have launched last quarter, such as the Lenovo Yoga Pro 3, and we're off to a strong start this year with several amazing machines launched at CES 2015, including the world's slimmest Windows tablet ASUS Transformer Book Chi.
What's exciting here is the potential for two-in-one devices to fuel desire and demand in consumers. The innovation that we're seeing with two-in-ones are exciting consumers and giving them a reason to upgrade their PCs than if their only choice was the same notebooks that they saw on shelf four years ago.
2. People are buying more devices based on desire rather than need. How differently are they using the multiple devices?
It's true that once we own a functional device, any additional purchase amounts to desire and emotion. Commonly, we see tablets being used mostly as a consumption device, and laptops more for doing real work. With 2 in 1 devices, the lines blur and mix, allowing users to both work and play.
Fact is, many of the devices on the market are similar in function. There is usually some variation in form, but they essentially let you do the same things in the same way you've always been doing – surf the Web, check your e-mail, watch movies, and get some work done.
But let's think bigger here. What if you could grab your tablet and use its camera to measure how far away an object is, or wave your hands in front of a desktop webcam and watch your doodles appear on screen? What if we could eliminate the hassle of passwords, or completely remove the notion of wires from personal computing?
All of the above are, in fact, possible right now. The Intel RealSense camera, for example, lets developers create the next generation of natural, immersive, and intuitive apps that include hand and finger tracking, facial analysis, speech recognition, augmented reality, and 3D scanning. We're not talking about some far-off prototype tech that may not come to market, either. It's available right now in the form of Dell's Venue 8 7000 tablet.
The rise of new personal computing experiences, intelligent and connected devices, and the wearable revolution are redefining the relationship between people and technology, and our goal here is to enable great experiences across all of these devices and form factors.
3. After missing out on the early smartphone action, how do you see Intel pushing ahead with smartphone chips in 2015?
In 2015, we will focus on pushing the continued momentum on the smartphone front, both on the affordable level with the SoFIA 3G SoC, and pushing the envelope with the new Atom "Cherry Trail" processors that offer more computing power and more intelligence. You can already get a sense of our excitement at CES 2015, where partners like ASUS, Dell, and Lenovo all pushed out Intel-powered mobile devices.
Intel is already a global leader in delivering mobile solutions. Since our acquisition of Infineon in 2011, we've shipped over 2 billion transceivers, more than 1 billion SoCs, and can boast 300 designs on Intel's slim modem platforms such as Nokia Asha. Pick up a Samsung Galaxy Alpha the next time you walk into a telco shop and you're picking up an Intel-enabled smartphone – its blazing 300Mbps speed powered by the Intel XMM 7260 LTE-Advanced modem.
With our competitive SoC products and communications portfolio, including the Atom processor, SoFIA 3G SoC, LTE modems, and more, we're making the necessary investments to increase our competitiveness and strengthen our market position. We're confident that our efforts to date, combined with our leading-edge manufacturing capability, and ability to innovate and integrate will allow us to increase volume and achieve profitability over time.
4. Intel's Quark and Edison chips are being used in projects with wearable gadgets, like eyewear. Do you see those one day overshadowing PC and smartphone chips?
We've made our commitment to wearables very clear, and are taking concrete steps to realise this promise. Here are just a few examples: leading luxury brands like Fossil, Luxottica, and Opening Ceremony are on board with our vision to push wearables that don't just function well, but look great; we launched the Make It Wearable Challenge last year to push innovation on this front by awarding more than US$1.3 million in prizes to the most creative ideas; and we even built our own wearable reference designs to showcase what's possible.
Most recently at CES 2015, we launched the new Intel Curie module, a highly integrated, super power efficient, tiny SoC purpose-built for wearable devices. It's so tiny that it could fit into a range of wearable form factors, from rings, bags, bracelets, pendants, fitness trackers to even buttons, without sacrificing functionality.
With the Intel Curie, we're going to see wearable tech that you will actually want to wear! But more importantly, inventors, designers, and entrepreneurs can jump start their rapid innovation and product development process to build amazing stuff without having to worry about building their own chips.
Our focus on wearables complements our dedication to PCs and smartphones.
PCs, tablets, and smartphones continue to play tremendously important roles in our digital lifestyles, and we'll never stop trying to make them better.
The new fifth-generation Core processors, for example, is built on our cutting-edge 14mm process, delivering even better performance and visuals while enables improved battery life. The new processors lay the foundation for more natural and interactive experiences ranging from wireless charging to 3D sensing cameras for both PCs and mobile devices.