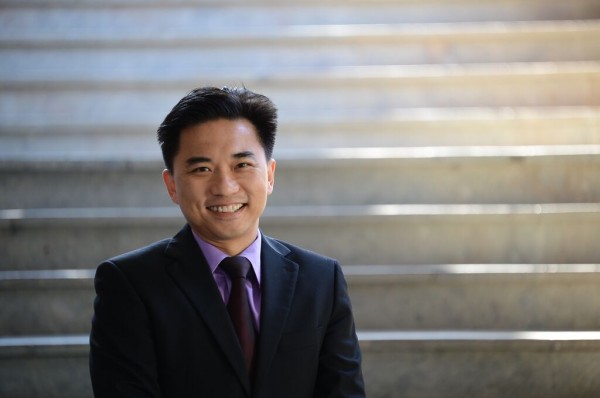 While open source software (OSS) used to be a divisive force in the IT industry, it's no longer the case today – more enterprises are now embracing OSS, from databases and storage to middleware in their IT infrastructure.
According to Gartner, open-source technology will be included in 85 per cent of all commercial software by 2015 and 95 percent of mainstream IT organisations will use some element of OSS.
In this month's Q&A, we sat down with Damien Wong, Red Hat's senior director and general manager in ASEAN, to find out more about the state of open source developments in the region.
(Note: The responses have been edited for clarity and house style)
Q: What kinds of conversations are you having with CIOs with regards to open source technology?
A: The conversations we're having vary across the region and industries, depending on the stakeholders and decision makers who have different priorities. It also depends on their locale – in countries facing economic uncertainty, they tend to focus on doing more with less, and would like to optimise the cost of IT. There are also others who are challenged by disruption by non-traditional players, such as Uber in the transportation industry. In those organisations, there's a stronger need for innovation to become more agile and to compete effectively.
There are also companies that are trying the grasp the new order of IT, that is, the four pillars of IT transformation – social, mobile, analytics and cloud – that IDC talks about. The fact that these are all driven by open innovation and open source is making a lot of enterprises take a much closer look at open source than they did before. There's now wider acceptance of open source, with better understanding and maturity of open source solutions in the enterprise. Which is good, because Asia was lagging behind Europe and the US in adopting open source solutions.
Q: Does open source still matter to your customers?
A: Yes, it does matter to some. There had been some long-held misperceptions about open source that might have been valid 15 years ago, but not today where banks, airlines, stock exchanges and telcos are all running open source software. There are no longer concerns about whether open source software is secure, reliable or can perform. It's now the de facto platform for mission critical applications.
Q: How has this affected your relationships with the industry players such as Microsoft who had once been antagonistic towards open source?
A: Someone once told me that hell would freeze over if Microsoft partnered with Red Hat so I guess that's now the case. I think it's the new reality – working together is synergistic and symbiotic. If you look at our conditions for partnerships, Red Hat holds true to the principle that as long as a partnership involves open standards, and meets the needs of our enterprise customers, we'll generally take a very favourable position.
Our partnership with Microsoft also seems to indicate that the cloud business model is very dominant today, and has been driving the position of companies and vendors. Today, over 75 percent of workloads in public clouds are Linux workloads. If the majority of commercial Linux workloads are Red Hat's, then it would make sense for a public cloud service provider to take advantage of that, and partner closely with Red Hat. It's a logical progression, and for our customers, it gives them incremental choice.
Editor's note: In November last year, Red Hat and Microsoft announced a partnership in which the latter would offer RHEL (Red Hat Enterprise Linux) as the preferred choice for enterprise Linux workloads on Microsoft Azure. In addition, Microsoft and Red Hat are also working together to address common enterprise, ISV and developer needs for building, deploying and managing applications on Red Hat software across private and public clouds
Q: In recent years, there has been more interest in using containers to run applications. Are containers inherently less secure than virtual machines?
A: Yes and no. If you delve deeper into containers and their security, you'll see the reason why we choose to run OpenShift on containers. Server densities can be much higher because you are leveraging a common OS infrastructure. The other thing is, for RHEL Atomic, a low footprint version of RHEL designed to run container workloads on edge appliances, the containers will inherit the security properties of RHEL. This addresses the security issue, so I don't think this is hampering adoption of containers. That said, security is a perennial concern with any new technology, and we take it very seriously.
Q: How is Red Hat doing in the Asean region?
A: We've had consecutive quarters of revenue growth, which speaks volumes about the acceptance and adoption of Red Hat technologies in the market.  We think it's fairly unique, whether in good times or bad, that the company continues to provide value to organisations regardless of the state of the economy.
As for Singapore, it is viewed as a mature economy in the Asean region, though Singapore organisations run the risk of falling behind with their conservatism that comes with affluence. In this era where things are moving so quickly, there needs to be a desire to innovate and not shy away from failure at all costs. As for the bright spots in the region, there are some greenfield territories like Myanmar, but there's also a lot of work to be done to help them make educated decisions in taking advantage of new generation technologies.