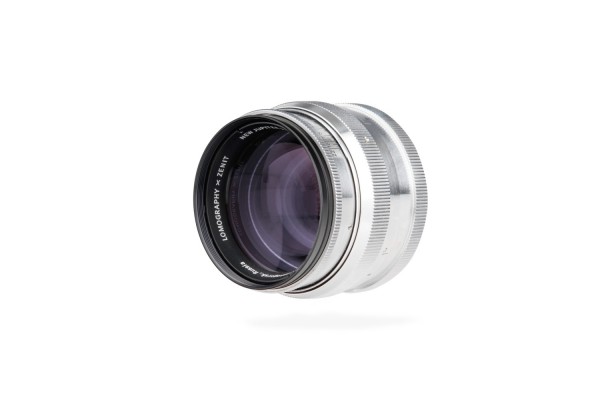 One good thing about having a camera that lets you change up lenses is how different your images can look with a new lens, especially old ones that can give digital cameras a new lease of life.
These old lenses, thanks to their traditional designs, often bring a very unique feel to the images that modern lens don't. Yes, we have Instagram filters that mimic such effects but capturing images with a real lens provides a satisfaction that no software can offer.
Thanks to Lomography, you now can use lenses with traditional designs and manufacturing that allow photographers and videographers to have that old school feel to their images and video footage.
The company started with the Petzval 85mm and 58mm lens and had great success. So it is little wonder it is now expanding its Art lens series with the Jupiter 3+.
Based on a design by the Russian lens maker Zenith and put together entirely of metal in silver finish, the lens feels robust and luxurious, like a Swiss watch. It harks back to the days of photography when a camera is made like an intricate machine rather than the electronic plastic boxes we have now.
The lens with the L39 Leica mount has to be manually focused and the aperture selection has to be selected via the aperture ring.
It is definitely old-school but fortunately I can set my digital camera to aperture priority and let the camera decide on the shutter speed. That helps while I concentrate on getting my focus right.
Although the speed of photography will slow down thanks to the lens' lack of autofocus, I thoroughly enjoy the process. This lens is definitely not for fast-moving subjects or impatient photographer, for that matter.
Once the lens is focused properly with the help of focus peaking or using Fujifilm's split-image focusing mechanism, the lens performs flawlessly. You get beautiful bokeh thanks to its perfectly round aperture.
When such images are produced by cameras with APS-C crop sensors, it is all the more astounding. Opening up the lens to its widest at f1.5 allows images to be bathed in light, which creates a very soft feel that is perfect for portraits.
I have no issue with the lens except for the fact that the aperture settings cannot be set in one position as it is free running.
For a S$938 lens, I would also expect Lomography perhaps improve on the original design a little. Still, as it is, the Jupiter 3+ is an outstanding lens. For the photographer who has the time to shoot a great picture, it is a great lens to have on hand.