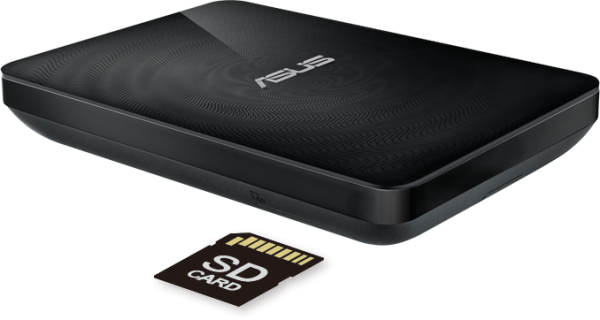 To backup photos from memory cards, many travelling photographers would bring a laptop for the job. But when if you don't have the time to use one or the baggage space for it?
That's where the Asus Wireless Duo WHD-A1 comes in. This nifty little gadget is a portable hard disk with the works, including wireless support and an SDcard reader.
It's also a direct competitor to Western Digital's My Passport Wireless which lets you do a quick backup of an SDcard via an app.
This is definitely useful for cameras that do not have direct wireless connection to mobile devices. Plus, due to the storage space constraints of the mobile devices, you often can't really back up the whole SDcard too.
The Wireless Duo WHD-A1 solves the problem with a 1TB hard disk included. Unless you're taking a hell of a lot of photos on a long trip, that capacity should be more than enough.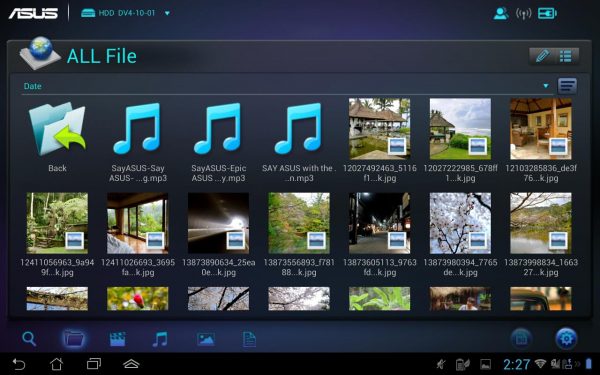 Besides backups, Asus' gadget also lets you share photos. Just download the Asus Wireless Duo app and you can access the files on both iOS and Android devices.
Five users can access the device at any one time. For a photographer, this is also great for checking sharpness, exposure and composition on a tablet that has a bigger and brighter screen than what's on a camera.
There are areas that Asus could have improved on, for sure. You still need an app to get the backup going from an SDcard to the internal hard disk.
Why not have a physical button on the device to do it? A long press of a backup button could trigger a download of the content from the memory card, for example.
To be fair, this is a general purpose gadget targeted at a wide group of users, but it would be a lot more attractive to photographers if it also supported other memory card formats. These include CompactFlash and XQD, which are used on a number of cameras.
The hard disk has an IP43 rating, which means it is splash proof. Yes, handy when you are caught in the rain.
At the same time, it would be good to have a solid state drive (SSD) on the Asus Wireless Duo WHD-A1, given how prices have come down. Without the moving parts of hard disk, the risk of damage is lesser, thus protecting your precious data better.
I know, that would raise the price well beyond the S$199 that Asus is asking for now. It's definitely affordable now and its capacity is handy.
So the Asus Wireless Duo WHD-A1 is still worth considering for those who want backup on the road, as long as you look past the need to have a mobile app to do the job.