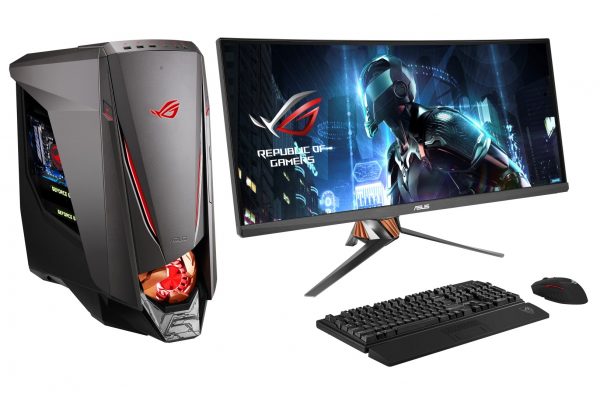 Asus has been very aggressive with gaming laptops and desktops for the past two years with the Republic of Gamers (ROG) line of enthusiast PCs. After the first-ever water-cooled GX700 gaming laptop early this year, the Taiwanese technology company last week launched its most powerful gaming rig to date – the GT51CA.
Like the GX700, the Desktop GT51CA is just screaming to be noticed. The case design is particularly eye-catching with its huge size, red-accented lighting and glowing orb that doubles up as a fully functional fan right in front of the casing,
It succeeds in looking menacing and purposeful at the same time. When you gaze inside the casing, the LEDs provide a very sci-fi feel to the whole interior and highlights the main components.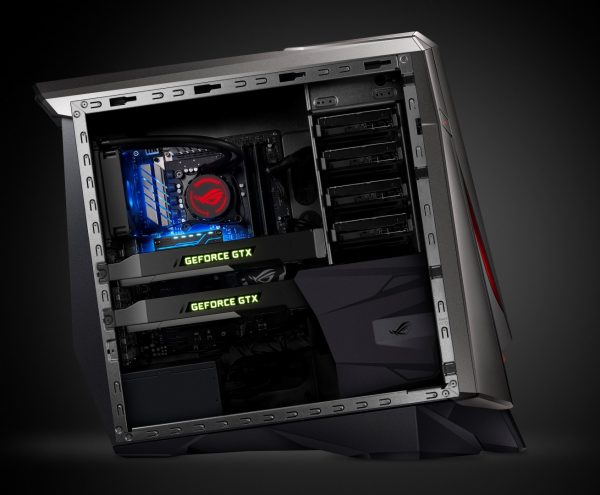 In the graphics department, the GT51CA is loaded with two-way SLI Nvidia Geforece GTX Titan X graphics cards with 64GB DDR4 RAM that enable users to fire up the latest titles at a sharp 4K resolution.
This is paired with the latest sixth-generation Intel Core i7-6700K (overclocked to 4.6GHz) Extreme Edition processor, which is water-cooled, no less. With a 2TB hard disk and a 512MB solid state drive, the GT51CA ticks all the right boxes when it comes to pure processing power for gaming.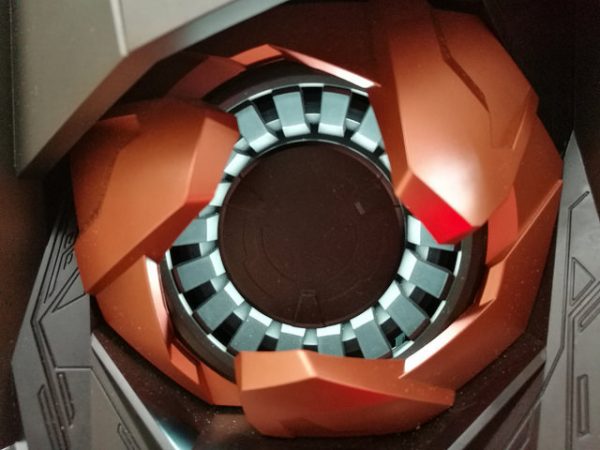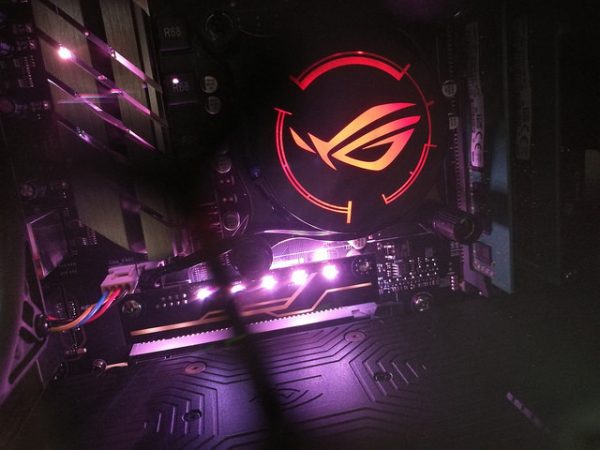 Still, what good are all that visuals if they are not accompanied by great sound? The GT51CA comes with an ESS Sabre headphone digital-to-analogue Converter (DAC) and amplifier which is easily accessible via the front panel.
You can also have a shadow drive, akin to a private hard disk space, that can be unlocked with an NFC (near field communications) wristband. The same wristband can also activate saved overclocking profiles in the PC. If you are in the mood for some games, you can simply juice up the PC with a flick of your wrist.
I was at its launch at The Cathay last week in Singapore and was given a chance to test the PC's performance chops with an Oculus Rift VR headset.
As expected, the powerful dual graphics cards ensure that there's little latency to hinder the visual experience. Too bad that the game we played with was a platformer that didn't really test the power of the new Titan cards.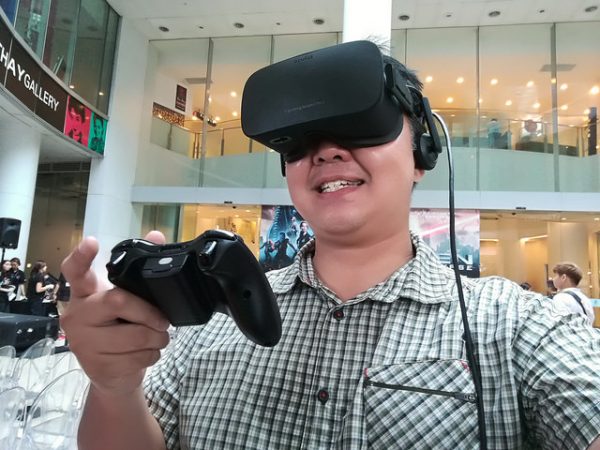 Not surprisingly, this gaming rig doesn't come cheap. Yes, it's a steep S$7,498, though it comes with a 4K resolution ROG G-SYNC monitor worth S$1,459 free with the current launch promotion.
If the top of the line is just too rich for you, there's a lower end but still very powerful version with a single Nvidia GTX 980 graphics card coming in at S$3,498. Or a setup with dual GTX 980 cards at S$4,298 might appeal if you want more.
To me, the dual-GTX 980 card package may actually be more attractive. While there are not many games out there that need such a powerful machine, the more powerful setup will last for some time before it becomes obsolete.
You could argue that a self-built gaming PC of a similar specification won't cost as much. I would agree wholeheartedly if you are pretty nifty with PC building but for those who don't have the time for that or prefer not to get their hands dirty, the new Asus PC could appeal.
Plus, having tech support that covers the whole PC that comes with a beautifully designed case might just make the price premium worthwhile.