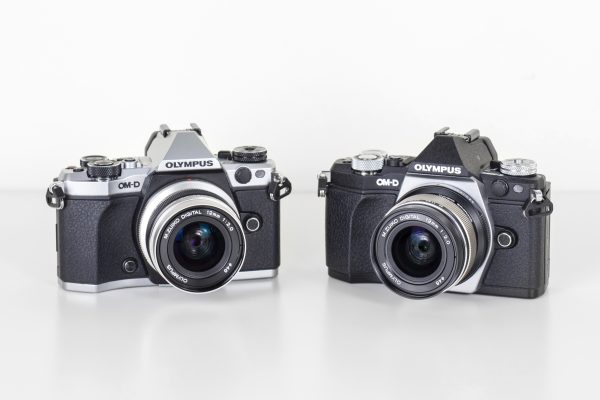 Folks in Singapore modify or zhng their cars. They bulk up their phones with unique bumpers. Unfortunately, for camera lovers, there aren't many ways to make it uniquely yours.
Sure, you can use different accessories to bling things up. Or pay good money to buy limited edition versions of well-loved camera models such as the Leica MBS (Marina Bay Sands) edition, a souped up Leica MP240 that has the MBS Triple Tower engraved on the top plate.
What if you don't want a camera that comes in w colour and lens you particularly like? Well, Olympus just launched an online service for Singapore customers to create unique versions of two of its cameras – the OM-D E-M5 Mark II and PEN E-PL7.
You can choose the colour of the camera body and the mounts and dials that go with it. You can even choose the type of lens you want to come as a set.
The options available as a set are the 14-42mm travel lens, 12mm, 17mm, 25mm f1.8, 45mm f1.8, and 75mm. To make your camera even more unique, you can choose the type of neck strap that comes with the camera. Even the leather sticker on the camera body itself can be changed.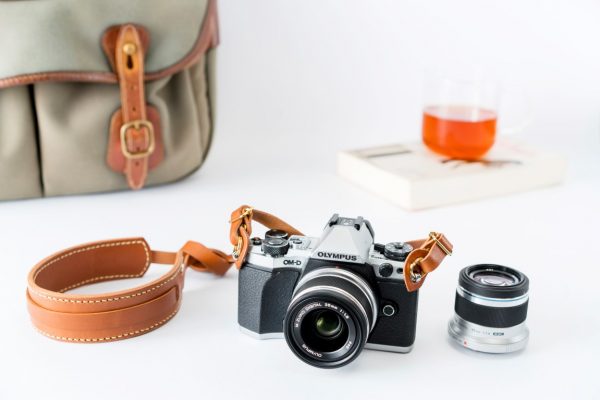 The ladies will love this service to bits. Olympus has even worked with fashion label Kath Kidston to provide three camera pouch designs (at S$35.00) to go with the camera set. There are also three camera bag designs each costing S$98.00 to choose from, should the pouches don't catch your fancy. The designs certainly look feminine so bad luck guys!
I tested the system at www.shopatolympus.com.sg and it was pretty straightforward. You can start with the cheaper Pen E-PL7 body priced at S$400 or the more expensive E-M5 Mark II at S$1,498.
However, I quickly found that there are some limitations to the online service. When I choose the E-M5 Mark II, I couldn't buy the 14-42mm travel lens to go with it. Likewise for the E-PL7, the 75mm is not offered as an option and I couldn't buy additional lenses for either camera model.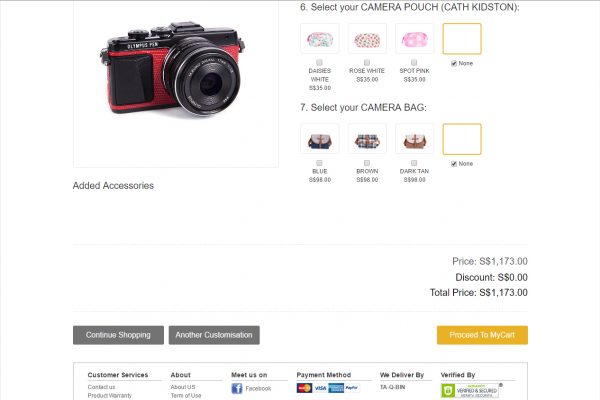 Why limit users of the E-M5 Mark II to prime lens when a versatile zoom lens is needed to start the system? Why not allow E-PL7 buyers to get the 75mm lens for a more silky bokeh for portrait shots?
When picking up a camera system, buying additional lenses that match my need for various photography genres is the norm. Even Olympus has named their lenses after specific use like Travel, Love (portrait), Food and OOTD (Outfit of the day) so this shouldn't come as a surprise for the company.
If this service is to help it drive sales, it certainly doesn't help to limit the number of lenses their customers can buy through the website.
That makes you make a tough decision – stick with the online customisation or head to a shop and buy the camera off the shelf with the lenses you want, possibly with a bundle discount too. The online option could have made itself the much clearer choice.