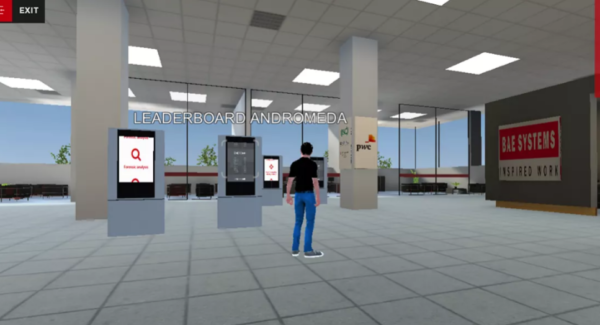 Brought to you by the Cyber Security Agency of Singapore
Hardly a day goes by without a headline about yet another hacking incident these days. The news is often dominated by how the bad guys have managed to disrupt lives by stealing information and money, or even damaging a country's vital infrastructure.
Ever thought that you can stop the bad guys and prevent a cyber attack? Or wondered what it would be like to tackle these hackers while they are busy stealing data?
You can now put your skills to the test in the Cybersecurity Challenge Singapore. For a start, players will attempt cybersecurity challenges online in CyPhinx, a 3D virtual skyscraper.
Here, players will assess how vulnerable their virtual cyber defences are and respond to an online attack by analysing these incidents and investigating if any form of malware has compromised the cyber defences.
They will also have a chance to perform forensic analysis to discover the source and pattern of any penetration and strategise how best to ward off future attacks. The key is being alert and aware in a fast-changing scenario that mimics the real world.
In one game, players are tested on their ability to analyse and identify vulnerabilities found in Web servers. For each question, they will need to make use of vulnerability assessment tools to analyse the content found on the website port provided and highlight the 'flag' when answering.
In another game, players will be tested on their analytical skills and SQL[i] injection knowledge. They will need to refer to the log files provided and identify the SQL injection request, data that was extracted and the time of the attack when answering the quiz.
If your score puts you among the top 30 players on CyPhinx, you will meet with the other challengers in a Face-to-Face Competition on 22 July 2017. From here, the top six winners will travel to UK to compete in the Masterclass Final.
Ready to go online? To get started, simply download the CyPhinx application and log in to the virtual environment. Players must be registered with the online platform to be eligible for the Challenge.
About the Cybersecurity Challenge Singapore
The Cybersecurity Challenge Singapore , organised by the Cyber Security Agency of Singapore (CSA), offers a chance for those aspiring to be cybersecurity professionals to demonstrate their skills and capabilities. It aims to encourage the development of cybersecurity talent as Singapore transforms into a smart nation in the years ahead.
CyPhinx was introduced in UK as part of an effort to identify, inspire and enable more people to become cybersecurity professionals. Over the past seven years, a chemist, a postman and a student, amongst others, have won the British version of the cyber security challenge.
In 2016, 18-year-old Ben Jackson became the youngest ever to be named the overall winner. He beat 41 other contestants ranging from 16 to 56 years old in a three-day competition.
For those aspiring to join the exciting cybersecurity industry, the Challenge will provide a path to kick start your career with training courses and internship opportunities with key industry players such as BAE Systems, PwC Singapore and Palo Alto Networks.
"Cybersecurity is a fast-growing industry. However, it is a relatively new area and many cybersecurity enthusiasts may not be aware of what the job entails or the exciting opportunities available," said David Koh, Chief Executive of CSA.
"With the introduction of the Challenge, we want to unearth budding cybersecurity talents and give them a platform to challenge themselves and at the same time, showcase their skills to potential employers," he added.
Join the challenge
How do you win an all-expenses-paid trip to UK and get a boost in a career in cybersecurity? Here's a checklist for the Cybersecurity Challenge Singapore:
The Challenge is open only to Singaporeans or Permanent Residents who are currently not in the cybersecurity field.
Enter the contest by downloading the CyPhinx app here and tackle cybersecurity issues in the virtual environment. The closing date for qualification is 14 June 2017.
The top 30 players from CyPhinx will be invited to a face-to-face competition in Singapore on 22 July 2017. Six winners will win career-enabling prizes from key industry players such as BAE Systems, PwC Singapore, Palo Alto Networks and training courses by (ISC)2
These six winners will also travel to UK to pit their skills in a Masterclass Final from 12 – 14 November 2017.
[i] SQL or Structured Query Language is a programming language that is used to manage the data in a wide variety of scenarios, from websites to mobile apps. Commonly used today across the Internet, it is also a common target of hackers seeking to exploit vulnerabilities that may not be protected against.