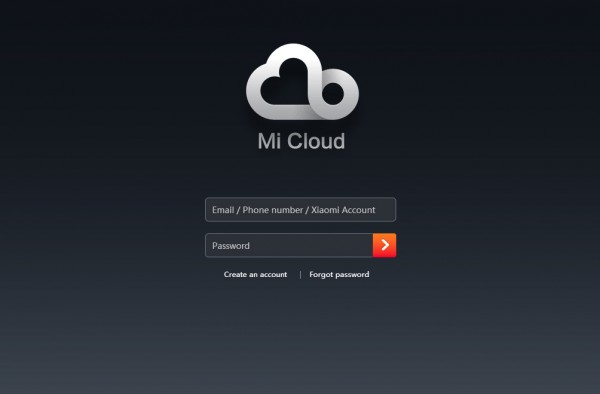 Visit http://i.xiaomi.com and use the same login credentials to access the MiCloud services.
The Xiaomi Redmi phone may have taken Singapore by storm mainly through its low price, but the S$169 phone also comes with an interesting cloud offering from the Chinese phone maker that doesn't get enough mention.
Its MiCloud service is pretty powerful, if you bother to find out more about it, besides using the Google option always available to Android users.
Once you log in to the Xiaomi service, you get a one-stop option to back up contacts, view SMS messages, pictures and notes and even send SMS messages from a PC. To access the services, just access http://i.xiaomi.com and use the same credentials you used to log into the Xiaomi website to purchase the phone.
Once in, the contacts that I usually use to back up to Google are made available in MiCloud as well. On top of that, photos, SMS messages and Notes created by Xiaomi's Notes app are also uploaded to MiCloud for safekeeping.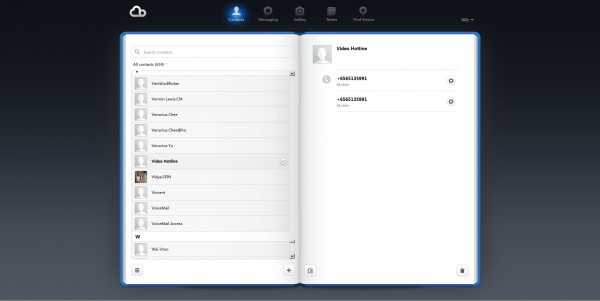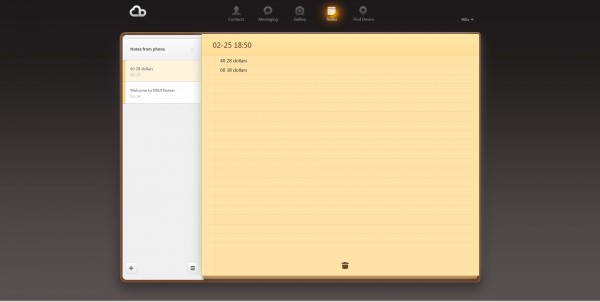 All the notes, including the to-do list, are backed up on MiCloud.
For those who use Apple's iCloud to find a lost phone and wipe its contents remotely, the same can be done with the Xiaomi MiCloud service. Just click on the Find Device tab on the Web and click "Locate".
The last know location will then show on either Google Maps or Baidu for Chinese language users. Like with iCloud, users can activate an alarm to locate the phone at home or to lock and wipe the phone if it is stolen or misplaced while out and about.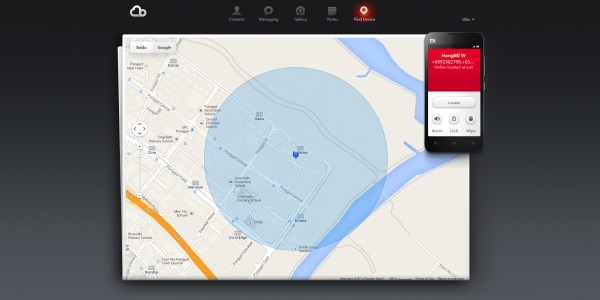 Lost the phone or just want to find where you misplaced it? Just use the Find Device service. 
What's different between Xiaomi's MiCloud and Apple's iCloud is the ability to send SMS messages using a browser on your PC.
Sure, there are other similar services such as Telegram  that lets you message a group of friends, but some friends may not be actively using such services and may miss the messages. Xiaomi's mass SMS messaging option is a sure-fire way to get everyone notified.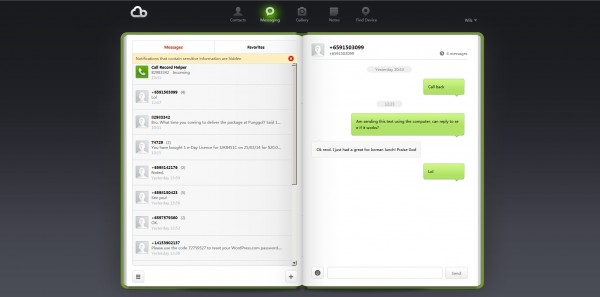 Easy SMS messaging to several friends from your PC.
All in, Xiaomi has not only provided value-for-money devices in the form of the Redmi and the Mi3, both sold out within minutes in Singapore – it has created very useful online services that sometimes feel easier to use than other higher priced competitors.
And MiCloud doesn't just work for Xiaomi phones. More adventurous phone tweakers who have installed version five of the MiUI Android interface on supported phones can also enjoy the cloud service. Check if yours is supported here.