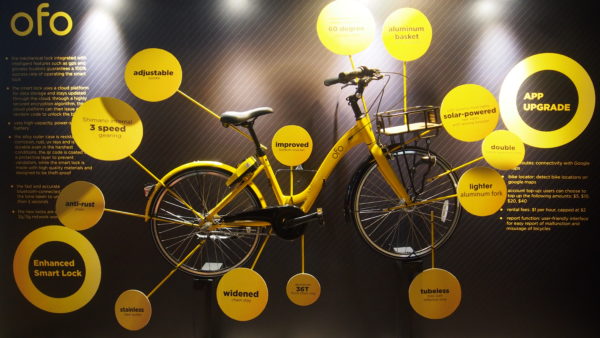 Bike-sharing firm ofo will start charging a S$39 deposit to allay concerns over the misuse of its bikes, while fitting global positioning system (GPS) trackers onto 500 of their new bicycles to help users better find them.
Unveiled at a Singapore press event yesterday, these bikes will be rolled out throughout the entire island over the rest of this month. ofo is even adding three-speed Shimano gears and a bottle holder onto the front baskets of the Aura 1.0, as the new bicycle is known as.
The cost of rolling away with these two-wheelers will also see an uptick. It will now cost a dollar an hour to use their bikes new and old, up from fifty cents a ride before, with a cap of two dollars per session.
Users will, however, receive a discount coupon after each trip for now, effectively making ofo's bikes free to ride until further notice.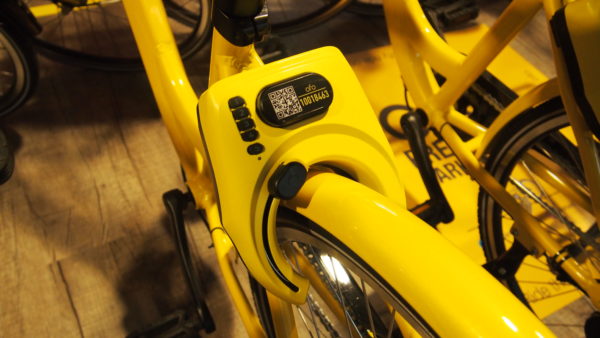 The deposit, according to its regional manager Elin Ma, was a widely requested feature by its users to combat the perceived misuse of their bicycles and make the fleet more accessible to everyone.
Nevertheless, Ma was quick to highlight that a large majority of its users are compliant with its rules. She added that it just happened that the issue of misuse was scrutinised by the media, making the issue seem bigger than it really was.
"Cases of misuse affect less than one per cent of our bike population in China. We do not keep track of numbers (for misuse) here but it is definitely lower," she noted.
Still the lightest, physically and numerically
The Aura 1.0 is developed exclusively for Singapore, based on ofo's observations on the ground and through comments its users have left for them on social media. Ma said there will be a unique bike model based on the desires of users in different territories.
The bicycle has basically added features that its competitors have had, such as front and rear visibility lights, a carrying basket up front, and a new locking mechanism near the rear wheel that integrates positioning capabilities.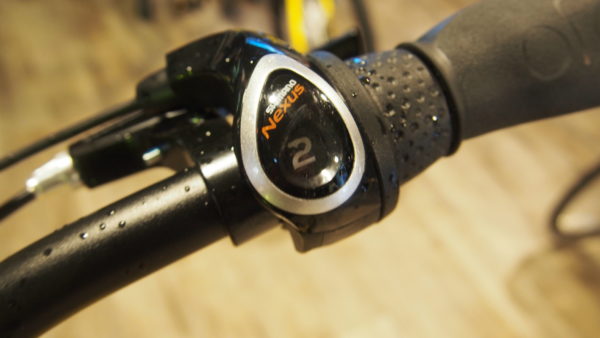 What really differentiated ofo was its commitment to keeping the bicycles light against the competition, while adding a three-speed gear change system that none of its rivals had.
A partnership with insurance firm AXA also offers ofo users protection against rider and third-party accidents and injuries.
I took the Aura for a quick spin outside the event venue, and found the gearing a godsend. It may be basic, but it is real helpful for the many slopes one will encounter on a 10-minute ride through the urban jungle to the nearest train station, for instance.
Its lightweight aluminium frame and wheel fork helped too, of course.
The real pity here is that only 500 of them will be out on the streets, with more to come only later.
Like its competitors, ofo is unwilling to divulge the size of its fleet beyond that it numbers in the "thousands", but anecdotally, they are often seen to operate a smaller fleet relative to Mobike and oBike.
ofo has to be a lot more aggressive if it hopes to be the market leader here as it is in China, a desire its head of Asia Pacific business Lawrence Cao has expressed.
The new ofo app can now be downloaded from the iOS and Android app stores. Ma explained that users may choose not to update their existing app if they do not wish to pay a deposit, in return for not gaining access to the new Aura 1.0s.