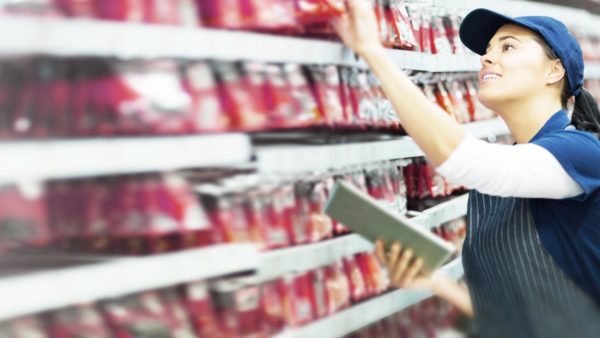 Trax, a Singapore startup in computer vision retail solutions, has raised US$64 million in a round of funding led by an affiliate of Warburg Pincus, a global private equity firm. Existing shareholders, including British investment bank Investec, also participated in this latest round.
The funds are the largest amount Trax has raised to date. They will be used for product development and global expansion, said a media statement on June 28. At the same time, Warburg Pincus is now Trax's largest institutional shareholder. Founded in 2010, Trax has raised a total of US$138.5 million to date.
Trax uses its computer vision technology to process photos taken in-store of shelves of soft drinks, beer, biscuits and other consumer packaged goods (CPG). Its algorithm combined with machine learning and database collection methods provide proprietary retail databases and analytics services which CPG brands use for market intelligence.
With Trax solutions, a retail executive uses a mobile phone or tablet to capture an image of the products on the shelves. The images are sent to Trax where its computer vision technology recognises the products and the way they are displayed. The data and analysis are given within minutes.
This technology is useful to CPG vendors and retailers as it automates to a large degree the process of auditing shelf inventory, display and product promotions. The systems provide analytics and insights on display issues, brand share on display and out-of-stock items.
Trax's system could be used to improve shelving and inventory processes in any retail store. Big Big names like Coca-Cola, AB InBev, Nestle, Henkel and PepsiCo are among its customers.
It is this technology that attracted Nielsen, the leading global performance management company to recently partner with Trax to introduce a new service known as Shelf Intelligence Suite for the retail industry, said the Trax media statement.
This suite will offer CPG companies "unprecedented level of shelf insights" so that they can continuously measure and improve their shelf strategy and execution to boost sales.
Trax CEO Joel Bar-El said in the media statement that the latest financing round and its alliance with Nielsen demonstrate that his company is making big and bold moves into the retail space worldwide.
"We look forward to working closely with our new partner, Warburg Pincus, to tap into their deep relationships in the retail and technology sectors across our key markets with the goal of further accelerating our global growth," he added.