Brought to you by SPTel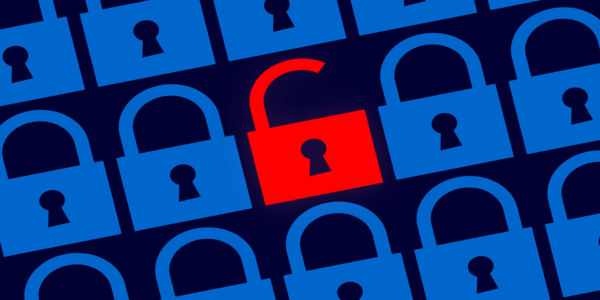 Keeping the hatches battened down used to be the first thing that came to mind when warding off cyber threats. A firewall or other network appliance, plugged into an enterprise network, would help keep out intruders or filter the content coming into a protected virtual space.
Unfortunately, these perimeter defences alone are not enough today because cyber threats are becoming increasingly complex. It takes more than a simple add-on box to stop confidential data from being stolen or a website from being taken down by cyber attackers.
This is not to mention the "new normal" of working from home. When staff are connecting from outside the office and accessing cloud services remotely, what perimeter is there to defend?
And cyber-attacks are on the rise.
In Singapore, the Cyber Security Agency (CSA) reported 9,400 cyber crime cases in 2019, up by more than 50 per cent over the 6,200 cases in 2018. A Safer Cyber Space Masterplan that the government agency released in October 2020 called for greater use of artificial intelligence (AI), among other initiatives aimed at boosting the nation's defences.
The damage that a secure data breach or cyber-attack can cause to a business is severe, as headlines of high-profile incidents regularly remind everyone.
All these fundamental changes in recent years have led IT leaders to look to defence in depth, as well as cybersecurity that is baked into their infrastructure and applications from the start. In other words, cyber security is no longer a bolt-on feature.
The same should apply to your network infrastructure. For a business that is growing its digital operations over time, it is not enough to keep plugging security gaps in an unplanned, ad hoc manner.
The key is building security into one's network, from the ground up. In a growing threat landscape, the way forward is by partnering a digital services provider with an intelligent network that is designed to be defendable. This will be the crucial difference between a regular telco offering and a modern network built for today's needs.
The first thing businesses will need is visibility over their own network. They have to be able to find vulnerabilities without having to pore over complex configurations in different hard-to-read interfaces.
Here, the software-defined nature of SPTel's modern network makes a big difference. By linking the underlying network and backend functions to a front end customer portal, customers have a one-stop management dashboard for full control over their ICT applications, a first in Singapore.
This provides a transparent view over the entire network and its configuration so that users can easily identify areas of vulnerability and close any loopholes that intruders actively look to exploit.
As an added layer of protection, SPTel's clean pipe network comes inbuilt with Distributed Denial of Service DDoS attack detection to proactively alert users.
Should such an incident be flagged, mitigation will take just minutes upon customer's activation and additional cybersecurity features will be provisioned virtually.
SPTel's digitalised services and on demand mitigation makes it possible to make an informed decision quickly to minimise the business impact.
SPTel's business-class network is backed by a full suite of security options on demand, enabling businesses to pay for what they need, when they need it.
For more holistic protection, Managed Security Services such as virtual Firewalls, virtual Web Application Firewalls, eMail Protection and Internet Proxy can be turned on instantly.
This secure corporate network environment can even be extended to the home, with SPTel's SD-WAN solution, it removes the need for additional VPNs and improves the productivity of segregated teams. IT managers can now monitor network utility, manage network traffic and configurations, and securely connect employees working on their home networks.
Finally, SPTel has combined their network and security operations monitoring into an Integrated Operations Centre (IOC), for a more streamlined process and faster response times to threats on the network.
Their security operations is also managed by ST Engineering, which is used by government agencies and businesses alike. Its technologies have been audited and rated as comparable to leading Security Operations Centres (SOC) globally.
These improved security options will help form a solid foundation that is much needed today. With a robust, secure network, businesses can effectively accelerate transformation efforts to meet the challenges of the new normal.
Connect remote workers securely with SPTel's Enterprise Home Office SDWAN service. Check out SPTel's latest promo here.