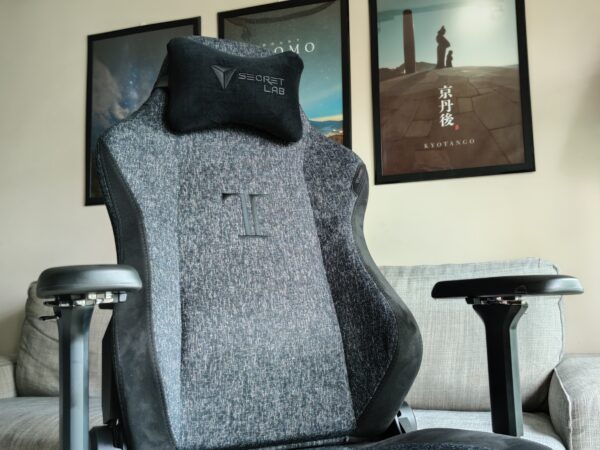 Whether you work from home or spend a lot of time gaming, getting a good chair for both work and play is important to prevent your back from aching after a long day at the desk.
With so many options out there, what makes a great chair? Here are a few things to look out for.
A good seat
A good base for a seat is important to a good posture. A firm seat may sound like torture to some, but it will help with getting you to sit properly.
Most seat cushions today are made with foam and their firmness depends on their density. If the seat sags and it is too soft, it does not offer enough support. The body then overcompensates, causing more aches and pains.
Do remember that desk chairs are not sofas and a bit of firmness does help to keep your body in the right posture when you spend long periods of time on the seat.
Lumbar support
Next on the list is back support. On top of having the chair's back to lean into, having lumbar support behind your lower back helps to maintain the natural S curve of your spine and prevent slouching.
Chairs with built-in, customisable lumbar support are preferable because pillows may shift or flatten after an extended period at the desk.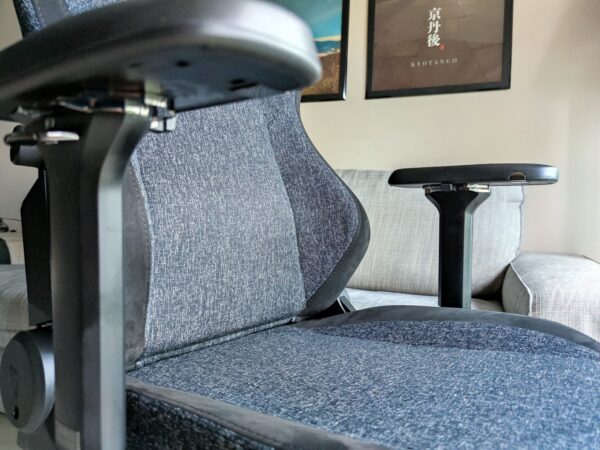 Movable armrests
Armrests support your forearms and elbows when you are typing or using the mouse. Armrests that are customisable in terms of height, reach or the ability to rotate will allow more positions for the elbows to rest on. That's important.
Head and neck support
Another part of the body you have to take care of is your neck. A chair with neck support lets you rest properly during breaks between writing reports, watching a movie or playing a game. Find one that is easy to adjust to your liking.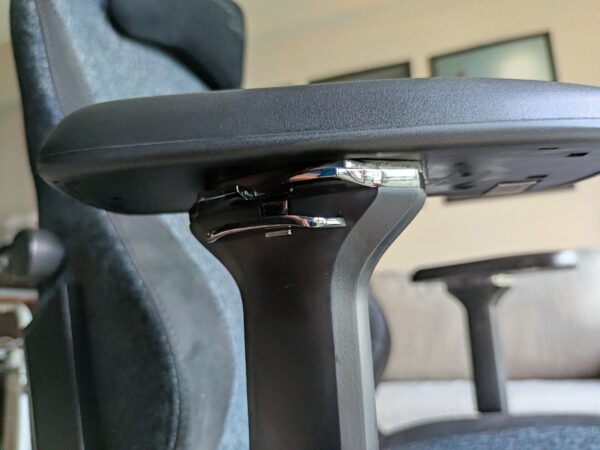 Upholstery
Breathable materials that cover the chair will always get many people's vote when working in a warm, tropical country such as Singapore. While leather or polyurethane (PU) leather will give you that luxurious look, sitting in a clammy chair without air conditioning will not make you stick around the desk for long.
The best material to use for the humid afternoons will be mesh fabric. Highly breathable, mesh fabric allows heat to dissipate and it also replaces the cushions and foams in the chair, making it lighter to move around.
The only downside is the lack of weight support and poorly made mesh fabric may sag after prolonged use.
One compromise would be to use fabric that is breathable, though it can also be soiled, especially when pets and kids are around. Fabric tends to last longer than most PU leather, though.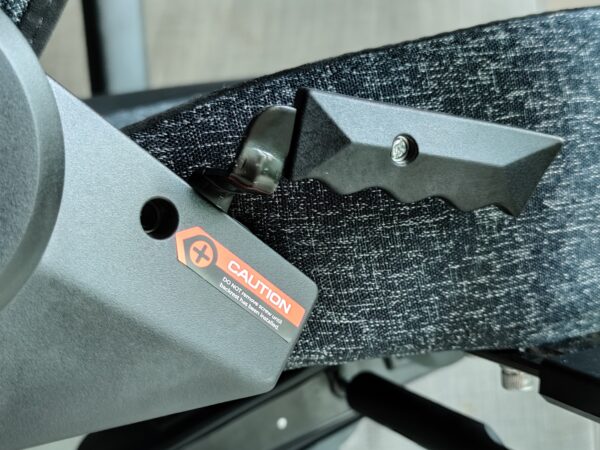 Extra features
Those now working from a home office may also want a chair that can do a bit more than usual. They can opt for chairs that recline as much as a lounge chair for a quick power shut-eye. Or maybe even watching Netflix after work.
Other things to look out for
When choosing a chair, take note of size limitations, in terms of the height and weight a person that are supported.
Selecting chairs that are either too big or small will make it uncomfortable to use. The chair mechanisms will last longer too if matched with the chair is used for the right weight category that it is designed for.