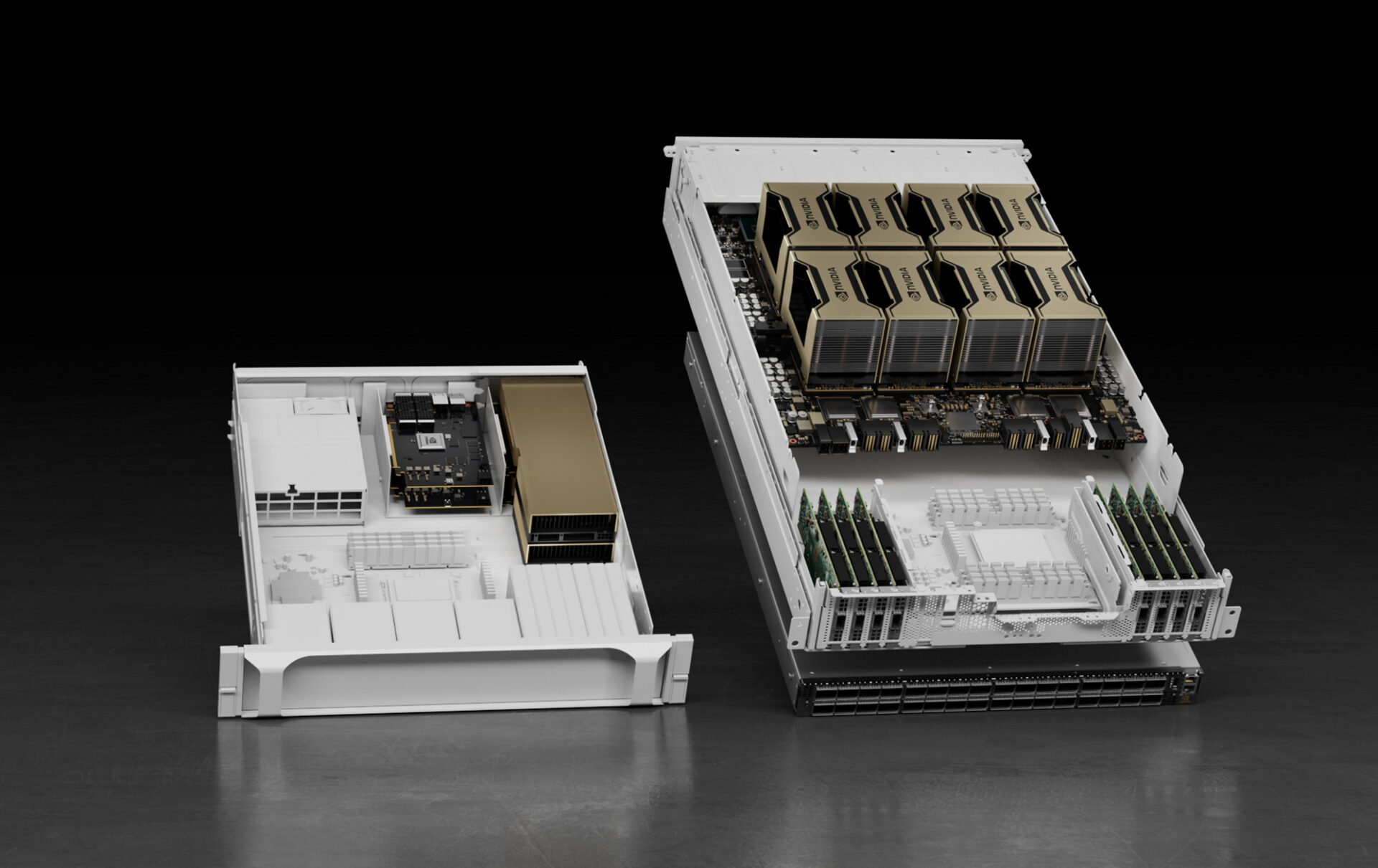 Chipmaker Nvidia will set up an AI-on-5G Innovation Lab to speed up the development of "AI everywhere", as it looks to boost business performance, improve efficiency and optimise reliability in a variety of ways.
The joint development lab with Google Cloud will give enterprises access to Google Cloud's Anthos platform and Nvidia's accelerated computing hardware and software platforms.
Announcing this at the Mobile World Congress show held in Barcelona this week, Nvidia described the collaboration with Google as an industry first.
The lab will give 5G network operators and infrastructure players and AI software partners an environment to accelerate the development, testing and adoption of solutions.
In turn, this process promises to quicken the pace of building innovative AI-based solutions for enterprises, smart cities, smart factories and other industries.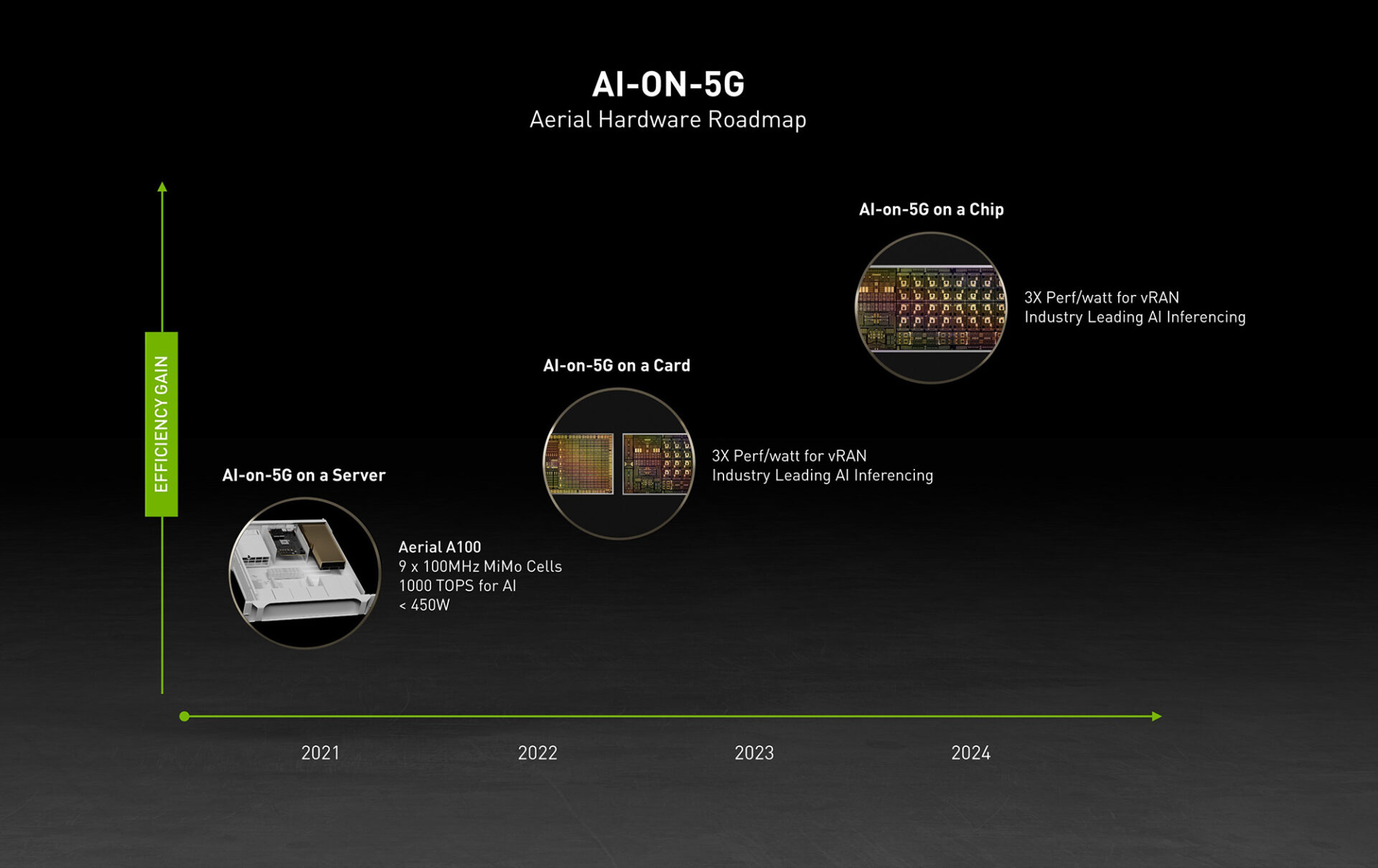 Developers working on Google Cloud will gain a consistent development platform and application experience, which will benefit enterprises and customers.
More details on the Lab are expected later this year.  
Nvidia's AI-on-5G on a server comprises three parts – an Nvidia A100GPU, a BlueField 2 data processing chip and a processor which could be either an Arm or x86 chip.
Ronnie Vasishta, senior vice-president of telecom at Nvidia, said: "Every industry will be transformed in the next 10 years because AI and 5G connectivity will combine with digital automation to drive the fourth industrial revolution."
There will be great economic value somewhere in the US$10 trillion mark in 10 years' time, he said, adding that organisations will want to use AI and 5G together on open systems computing to run 5G-based applications.
Increasingly, enterprise edge and AI platforms will be implemented on cloud-native infrastructure, leading AI edge structures to become more like a data centre, he said.
At this year's show, Nvidia also said developers will work with specialised tools like Nvidia Aerial software development kit to develop AI-on-5G applications for a wide range of industries.
Aerial is a single, converged platform designed to provide both AI computing at the edge and 5G connectivity. 
Applications could include the creation of high-performance 5G radio access network and AI applications to manage precision manufacturing robots, automated guided vehicles, drones, wireless cameras, self-checkout aisles and hundreds of other transformational projects.
Arm chips also received a boost from Nvidia who will add support for Arm CPUs on the Nvidia Aerial software development kit.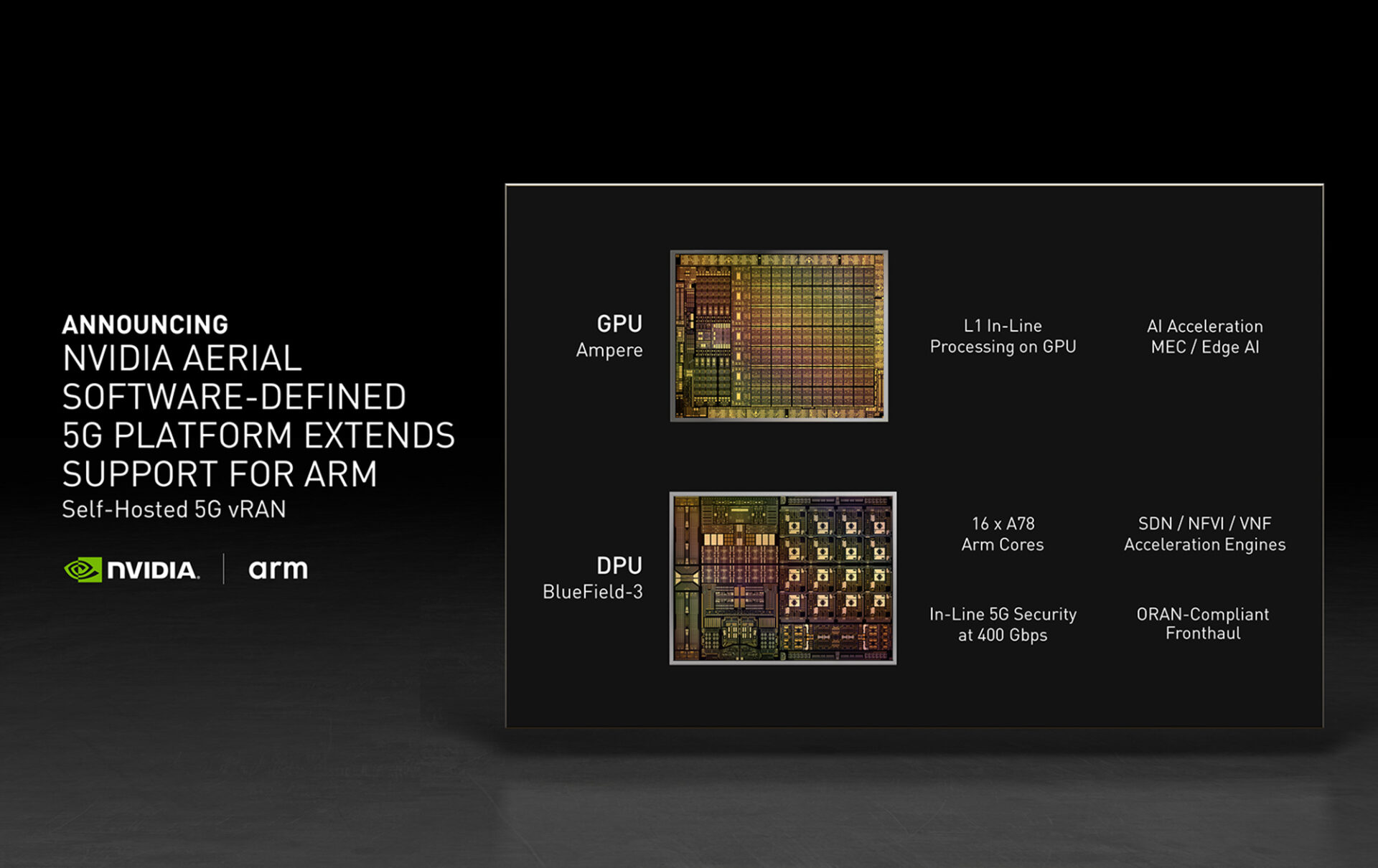 This version will combine 16 Arm Cortex A78 processors with the upcoming Nvidia BlueField-3 DPU (data processing unit). The result is a self-contained, converged card for running edge AI apps over cloud-native 5G virtual radio area networks.
Nvidia's support for Arm is expected as it is currently in the process of buying Arm for US$40 billion. Competition regulators are now considering this deal.
In another event, the chip giant also announced that it is beefing up its HGX AI high-performance computing (HPC) platform with major enhancements to compute, networking and storage performance.  
This platform will power Tursa, the new supercomputer to be hosted by the University of Edinburgh and which will be optimised for computational particle physics.
Built with Atos, Tursa is expected to go into operation later this year. It will feature 448 Nvidia A100 Tensor Core GPUs and include four Nvidia HDR 200Gb/s InfiniBand networking adapters per node.
The system is run by DiRAC, Britain's integrated supercomputing facility for theoretical modeling and HPC-based research in astronomy, cosmology, particle physics and nuclear physics.
It has sites hosted at the University of Cambridge, Durham University, the University of Edinburgh and the University of Leicester.