Brought to you by Silver Peak
By Dean Vaughan, vice president of sales for Asia Pacific and Japan for Silver Peak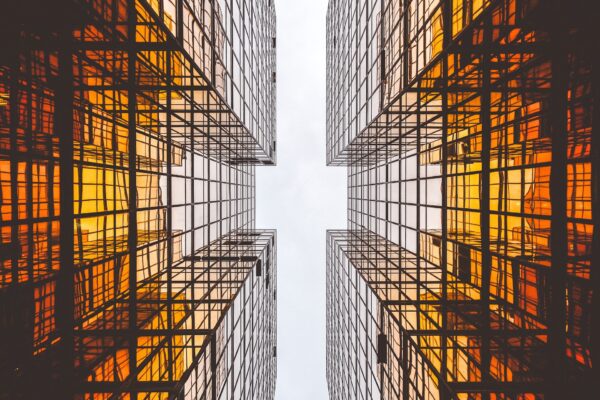 Amid the coronavirus pandemic, many enterprises have accelerated their digital transformation by increasing investments in their shift to the cloud.
This has boosted efficiency, enhanced end-user and customer satisfaction and helped them stay ahead of the competition. Most importantly, the change is helping them to prepare for a post-COVID-19 world.
In this new normal, most of today's applications will be consumed as software-as-a-service (SaaS), with a decreasing number of applications hosted within the traditional corporate data centre.
Despite the investments, however, enterprises have to understand that there are limitations to simply moving more applications to the cloud. Multi-cloud strategies alone do not guarantee that the underlying network will consistently deliver the highest quality of experience to employees and customers.
The cybersecurity landscape is also quickly evolving and remains an urgent issue to tackle. The proliferation of the Internet of Things (IoT) and mobile devices, and the unprecedented shift of the global workforce to a work-from-anywhere world have substantially increased the attack surface, exposing enterprises to security breaches that can compromise data and result in network downtime. This defeats the very purpose of using the cloud.
Traditional perimeter-based security approaches were never designed for the cloud, and they fall short on delivering the agility and security required to address the requirements of digital transformation.
Today's digital enterprises must not only ensure that applications are secured in the cloud, but also that users connecting to these applications across the network are protected no matter where they are.
Enterprises may start with modernising their wide area network (WAN) or security approach, but to realise the true value of cloud investments, both must be addressed – not just one or the other. This can be made possible by combining WAN edge and secure edge capabilities into a single platform, following a model that Gartner calls a secure access service edge (SASE).
Applications are delivered in the cloud, so should security
For enterprises that have been plagued by delivering a sub-optimal user experience despite migrating to the cloud, it is time to embark upon a WAN transformation initiative and will be wise to also consider adopting modern cloud-delivered security services.
The traditional use of the hub-and-spoke security architectures first backhauls Internet-bound traffic to the data centre and the corporate firewall before reaching its destination. This approach is inefficient and impairs application performance.
On the other hand, for early-adopters of cloud-delivered security services, chances are they may have failed to implement a software-defined wide area network (SD-WAN) previously, and therefore are unable to apply local Internet breakout from branch sites and steer traffic directly to the cloud.
Without the SD-WAN component, traffic continues to be backhauled to the data centre, negatively impacting application performance.
The time is now for network transformation
Network transformation allows a more efficient path and better experience between users and the cloud. In doing so, many organisations embrace SD-WAN to adopt local Internet breakout to cloud-hosted and SaaS applications directly from branch locations over broadband.
SD-WAN provides application-driven intelligent path selection across any combination of WAN links based on centrally defined policies that optimise available bandwidth and reduce latency, ensuring the network always delivers the highest quality of experience to application users.
WAN and security = maximised returns on cloud investments
As enterprises face the constantly evolving threat landscape, they must retain the agility necessary to adopt new security solutions that complement their existing technologies. They have to consider the requirements for both WAN and security transformation.
Above all, an advanced SD-WAN platform allows an organisation the flexibility to deploy best-of-breed cloud-delivered security services.
Advanced SD-WAN platforms support integrated application programmable interfaces (APIs) to bring new levels to automation and provide the ability to connect to a variety of best-in-class cloud services including security.
This ultimately gives enterprises the added advantage to transition to modern, cloud-first WAN architecture at their own pace, and offer a smooth migration to a cloud-delivered security model, all without compromising their user experience, while future-proofing their networks.