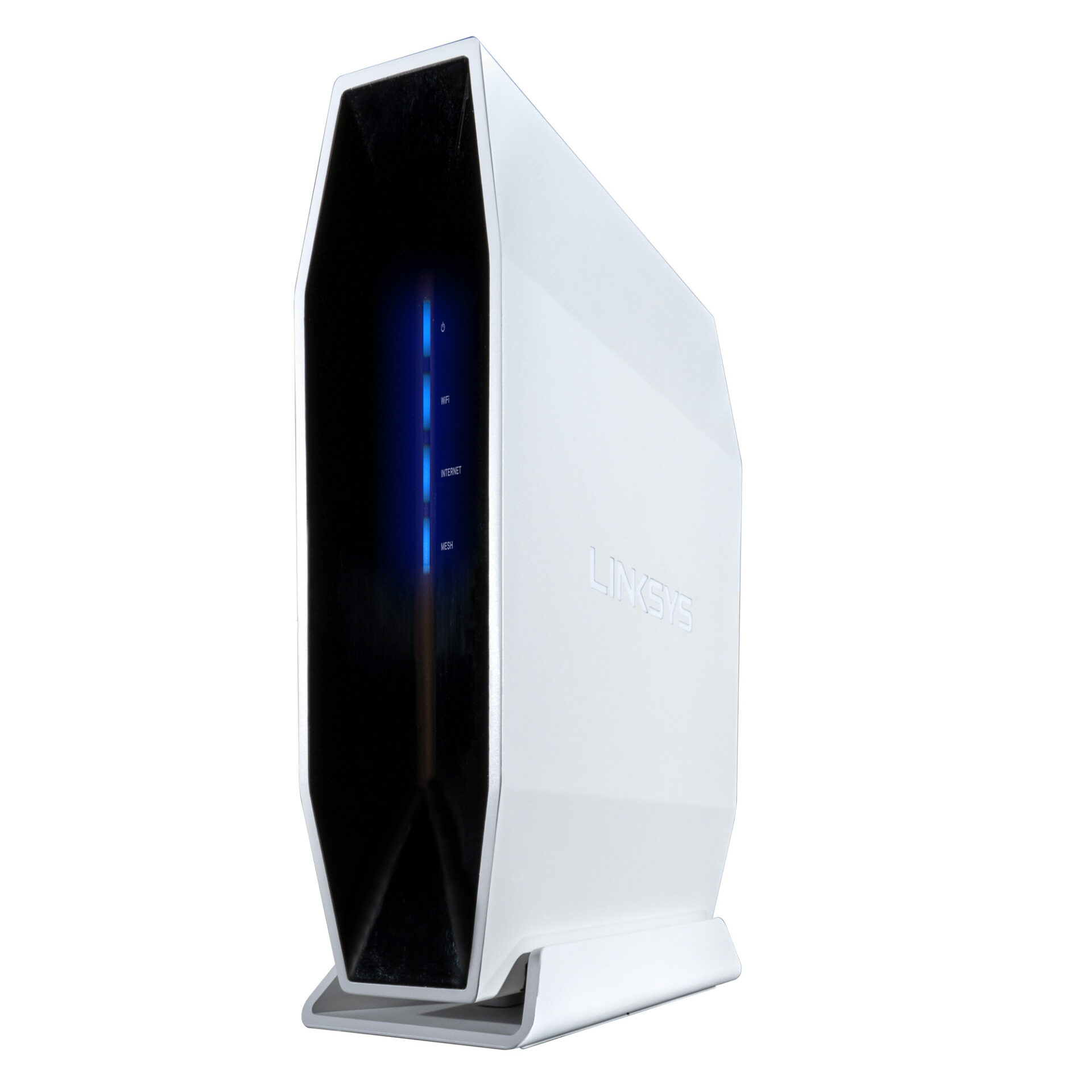 With Wi-Fi 6 and mesh networking becoming common in homes today, it's no surprise that Linksys has jumped in the fray with its latest E9450 router as well.
Yes, Wi-Fi 6 promises up to 9.6Gbps and the E9450 offers 5.4Gbps, at least on paper, but that's not the main attraction. Rather, it's the ability for multiple devices at home to easily share the airwaves and still get up to speed without getting into a traffic jam of sorts.
Wi-Fi 6 also uses a technique called BSS (Basic Service Set) Colouring that identifies overlapping signals from nearby wireless networks and segregates your home network away from the other wireless networks in your neighbourhood. That promises to keep your connections uninterrupted.
The other big thing the E9450 offers is mesh networking, which essentially has several wireless units positioned throughout your home to better provide coverage in those irritating blind spots.
Unlike a Wi-Fi extender or manually set-up access point, these units can work together seamlessly to let you roam from one connection to the next. That's the other big attraction.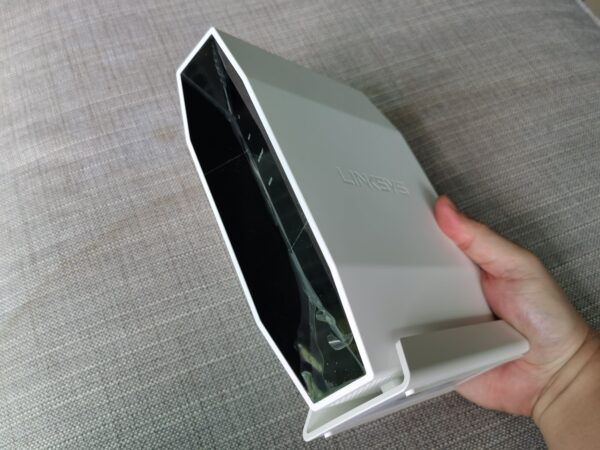 Installing the E9450 was simple enough. I plugged the network cable from the one of the modem's LAN ports into the Linksys router's WAN port and followed the instructions in the quick-start guide. Of course, the installation can be simplified further with a QR code just like the Google Wifi networking kit.
How does the E9450 perform? I did a few quick tests to check that out. With direct line of sight to the Linksys router, I fired up a Wi-Fi 6-enabled smartphone to connect to the network and used the Speedtest app to test the data transmission speed.
The average speed, read from the app, was about 550Mbps which was an improvement over the 460Mbps I got on an older Wireless AC-based router I had at home.
Speeds did drop when the tests were conducted further away with no line of sight to the router. Good news is, that the Linksys router can be set up with another similar router to create a mesh network.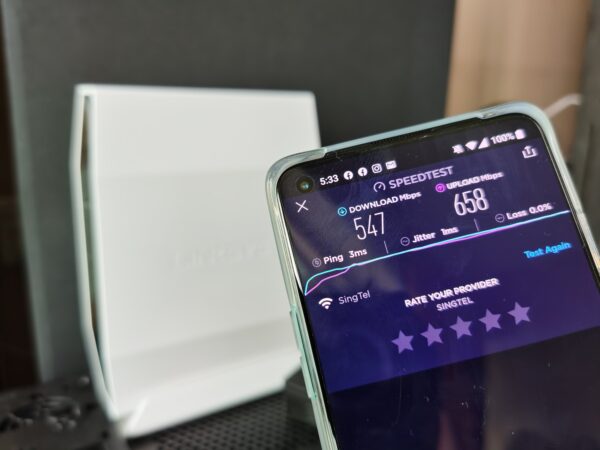 Setting up and using the mesh network is a seamless experience as well. During my tests, I could move around my home while streaming a Netflix video – there was no discernable break in the connection.
More nodes can also be added through another E9450 router, though you can't just buy any mesh device out the market because they are often not compatible.
For the E9450, Linksys is using the EasyMesh standard backed by the Wi-Fi Alliance, the folks behind the Wi-Fi standard. If other manufacturers join the group later, you can swap out nodes easily.
However, using EasyMesh also means that Linksys' older mesh networking nodes, such as its Velop range that uses its own proprietary standard, can't be used with the E9450.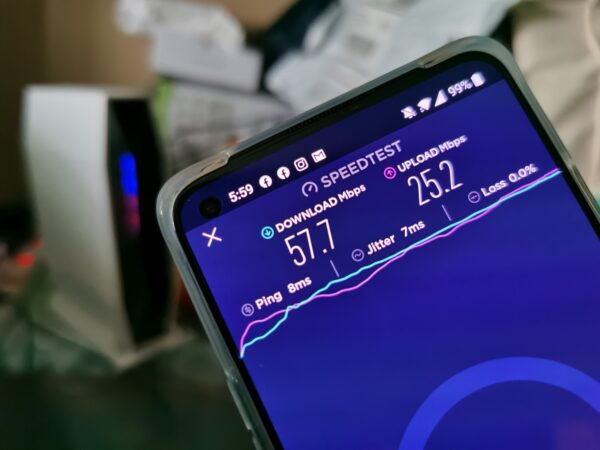 Of course, the E9450 also supports wired connection. It actually has four handy gigabit LAN ports at the back. Among other things, you can connect up a PC that requires low latency and faster downloads without worrying about interference.
Here, you get what you'd expect close to the line speed. I managed to clock 950Mbps on Speedtest by connecting via my 1Gbps fibre broadband link. It makes short work of uploading huge 4K video files to YouTube.
The E9450 will be available at S$399 in Singapore retail outlets on December 10, 2020. If you cannot wait till then, you can sign up a Singtel fibre broadband service and purchase the router with a plan.
Is it worth buying? Well, the E9450's lack of big antennas means Wi-Fi signals will suffer if you move further away from the router and it could get worse if you are trying to connect in, say, your bedroom or on the upper floors of your home.
So, it is best to purchase another EasyMesh-compatible node to build a mesh network for better Internet access for the whole family.
Besides forking out a hefty S$399 for another E9450, you may find options from D-Link and Netgear, for example, but as with new standards, these add-on nodes may not come cheap, either.
The E9450 may be a foundation for the future, but if you need a mesh network now, there are cheaper bundles offering proprietary setups that cost under S$200 for three units. They don't have Wi-Fi 6, to be fair, but are cheaper.