Brought to you by Lenovo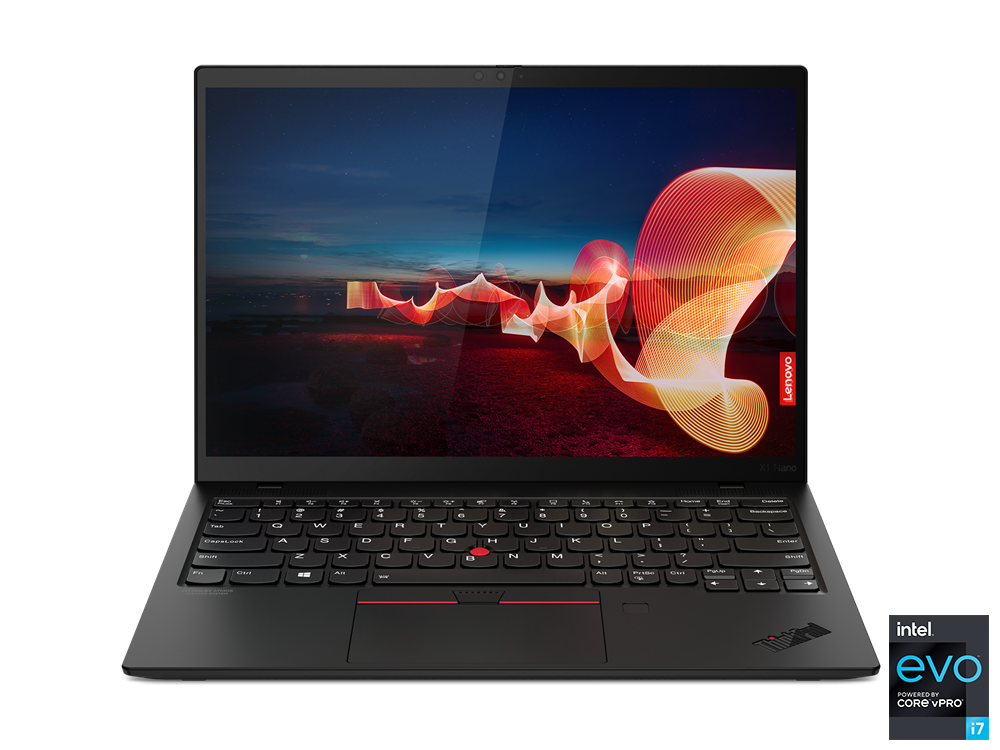 If you're looking for a laptop that is a performance powerhouse but also compact and portable to be carried around effortlessly, the new Lenovo ThinkPad X1 Nano and Lenovo ThinkPad Carbon Gen 9 are two that have to be high on your shopping list.
Whether you're crunching spreadsheets late at night or working on a graphic on Photoshop, these two new laptops from Lenovo deliver the performance you need with the solid build that the ThinkPad series is renowned for.
The smaller of the two, the Lenovo ThinkPad X1 Nano, features a 13-inch screen and weighs as little as 962g, less than many similarly-sized ultralight laptops today.
Despite its light weight, it it is built tough. Like other ThinkPads, it is tested against 12 military-grade requirements and more than 200 quality checks to be ready for tough environments.
Yes, from the Arctic wilderness to desert dust storms, these laptops have survived the lot. Plus, the everyday spills and drops you'd experience, of course.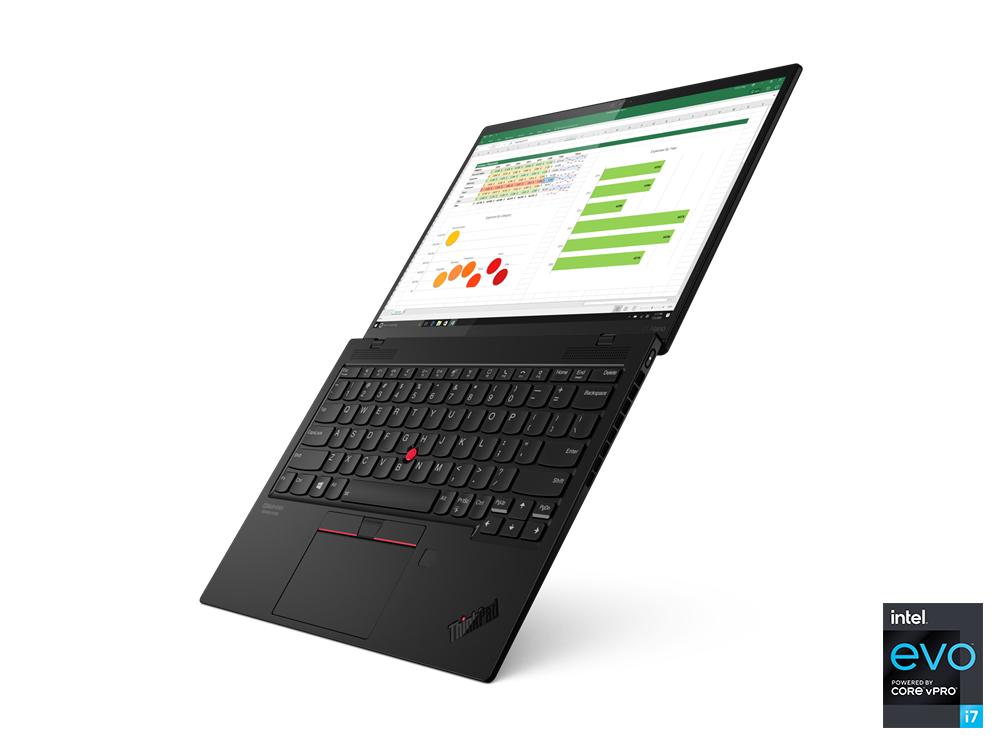 The Lenovo ThinkPad X1 Nano comes packed with performance. Running on Intel® Evo™ platform powered by Intel® Core™ i7 vPro® processor, it has enough horsepower for just about any office task you can throw at it.
It also sports up to 16GB of LPDDR4 memory and a solid state drive (SSD) that offers as much as 1TB of storage space.
What does the hardware translate to? Multiple apps can run all at once, including a Zoom call, a dozen browser tabs and Microsoft Office as well.
With Intel's new Evo platform, the graphics on the laptop is also souped up for an ultraportable machine. This means more responsiveness and stunning visuals for an unmatched multimedia experience.
Together, this delivers what is known as Modern Standby. Every time you fire up the laptop, you can expect it to be ready for you in an instant, whether you wish to look up something quick on the Net or to fire away an e-mail to a colleague.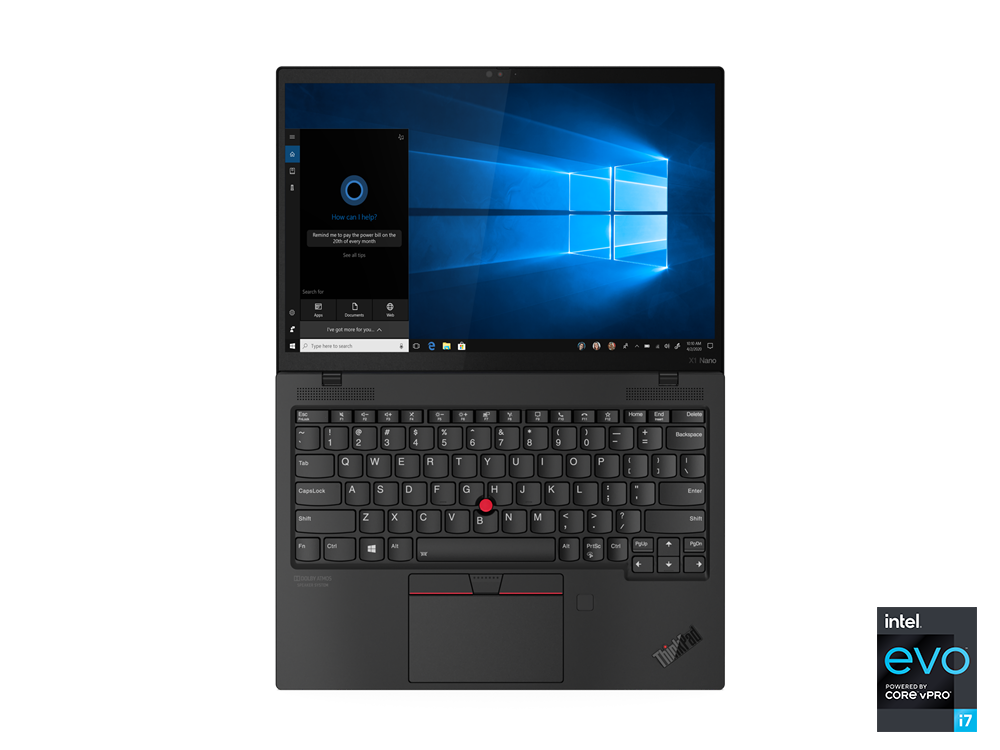 It helps that the Lenovo ThinkPad X1 Nano's 13-inch screen offers a sharp 2K resolution and is anti-glare. This ensures that your eyes get the comfort they need as you work through a day or binge on a Netflix series at night.
The laptop also supports Dolby Vision. This means it delivers great contrast and vibrancy whether you are watching a movie or catching up on a video presentation.
The Lenovo ThinkPad X1 Nano also has ThinkShield security solutions built in, so your data is secure while you work anywhere – from home, at a cafe or in the office. This is complemented by truly innovative AI and biometric security features, which offer well-rounded protection for today's modern workstyles.
A 14-incher in an ultraportable size
If a slightly larger screen is your thing, then the bigger brother of the two new Lenovo ThinkPads, the Lenovo ThinkPad X1 Carbon Gen 9, might fit the bill.
Just like its smaller sibling, this laptop is built with an ultralight and sturdy chassis. Despite its larger screen, it still weighs a light 1.13kg, which is among the lightest you can find among ultraportable laptops.
Its one-bar hinge is sturdy and expected to survive the daily usage patterns of users. The laptop is also tested against 12 military-grade requirements and more than 200 quality checks to ensure it runs in extreme conditions.
To make sure that head is well controlled, the laptop comes with a dual-fan design. Hot air is vented out at the rear through an improved Intelligent Thermal Solution, which ensures that the machine is always running cool.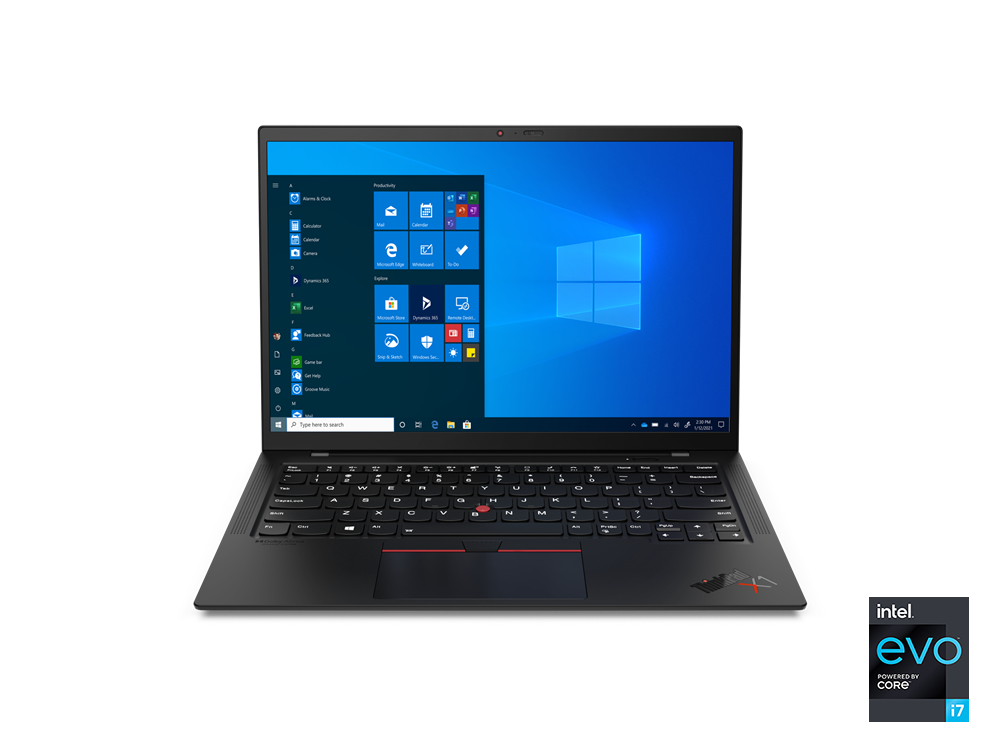 The Lenovo ThinkPad X1 Carbon Gen 9's 14-inch screen comes in either Full HD resolution or an ultra-sharp 4K+, which also supports HDR400 and Dolby Vision for a cinema experience when watching your favourite movies between work.
It helps too to have a Dolby Atmos speaker system that will deliver realistic sound effects, whether you are watching a movie or playing a game with surround effects.
The Lenovo Thinkpad X1 Carbon Gen 9 comes loaded with the Intel Evo platform as well. So, you can expect zippier graphics performance along with great battery life.
With a choice of 11th-gen Intel processors all the way up to a Core i7-1165G7, and with as much as 32GB of memory and an SSD offering a generous 1TB capacity, this is a workhorse that will make short work of the productivity tasks you throw at it.
The laptop also comes with Lenovo's ThinkShield security solutions, so you and you are protected wherever you choose to work. Device, identity, online and data security are the areas that your ThinkPad offers.
Ready for work and play, anywhere
To make sure your work-from-home experience is great, both the Lenovo ThinkPad X1 Carbon Gen 9 and ThinkPad X1 Nano come with the best connectivity options available today.
They link up to Wi-Fi 6 networks, delivering blazing speeds whether you are downloading files or getting on a video call with colleagues.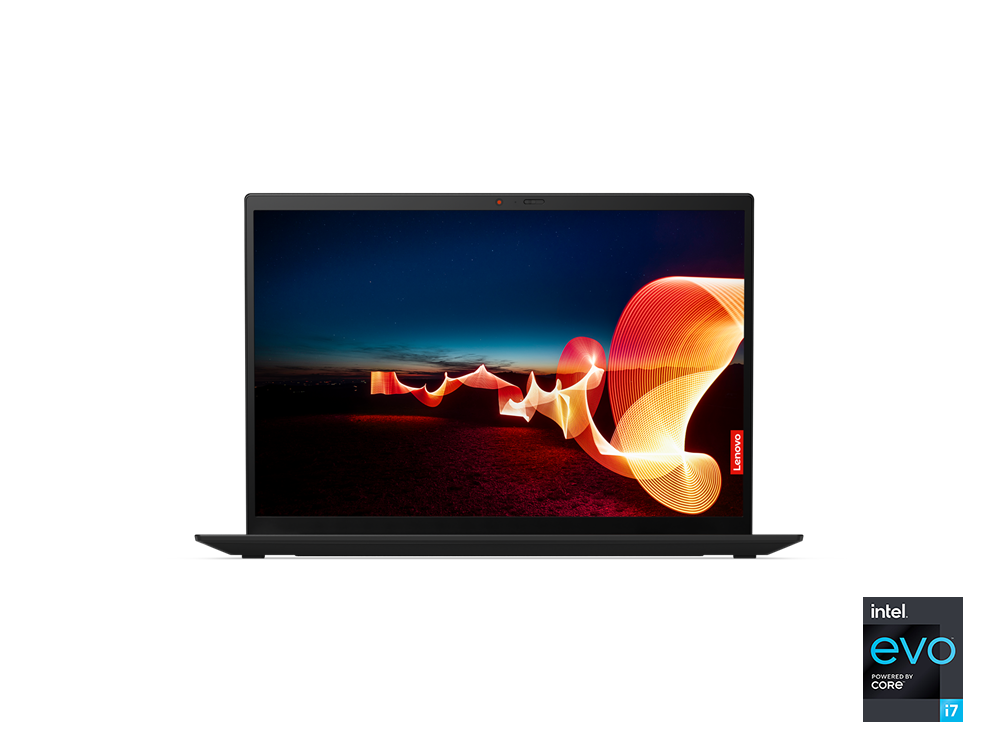 Of course, all that performance is nothing if the battery doesn't back things up. The larger Lenovo ThinkPad X1 Carbon Gen 9 packs a 57Whr battery that can last up to 16 hours and can be juiced up quickly via Rapid Charge.
The smaller 13-inch Lenovo ThinkPad X1 Nano comes with a 48Whr power pack that enables you to run it for up to 13 hours. With Rapid Charge, it can be charged up from zero to 80 per cent in just an hour.
In other words, never run out of juice again with all-day battery life. Whether you need to get on an important task or to simply fire up your favourite Netflix movie, your ThinkPad will be ready.
Together, the two new Lenovo Thinkpads break new ground performance while delivering the solid build and quality that come with the best laptops today.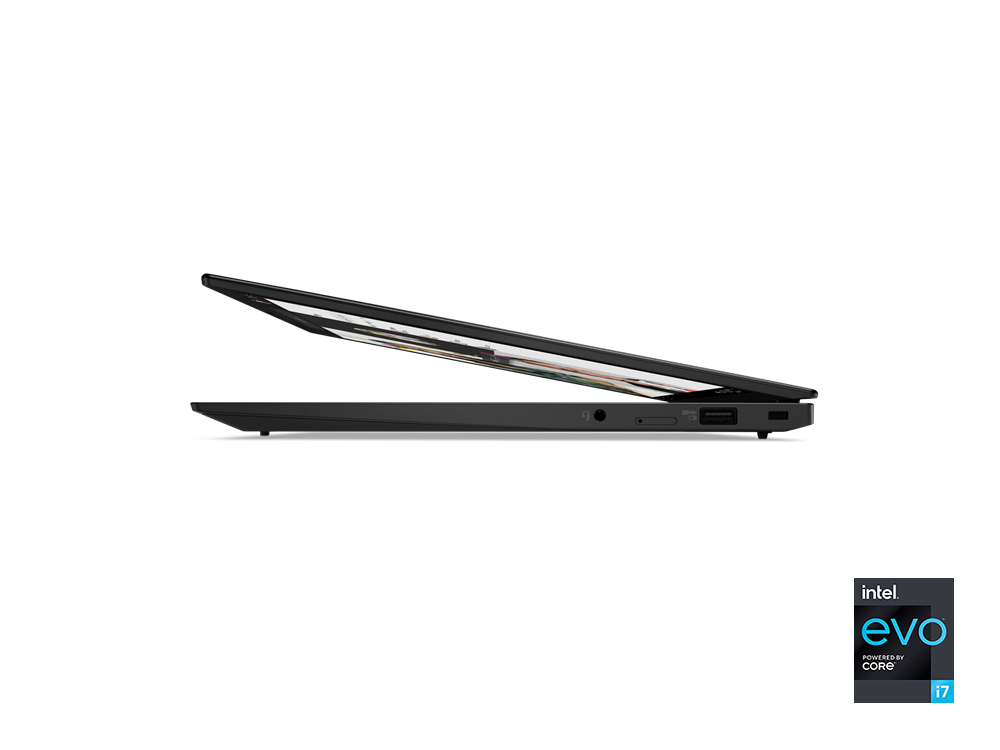 Ultimately, what the premium Lenovo laptops offer is what many of demanding users of Lenovo ThinkPads have come to expect – an exceptional experience that is a step up from any other laptop.
The good news is that both the Lenovo ThinkPad X1 Nano and Lenovo ThinkPad X1 Carbon Gen 9 are available at attractive prices now.
Now you can visit lenovo.com/sg or call 800-601-1481 for more information on the Lenovo ThinkPad X1 Nano and Lenovo ThinkPad X1 Carbon Gen 9.
Plus, users can also enjoy exclusive 9.9 offerings such as laptops from S$999 onwards and accessories with purchase-with-purchase. To find out more visit Lenovo's site for exclusive deals.
Students enjoy good offers through the Lenovo Student programme, while business users can look out for offers from LenovoPro.

Before you check out, remember to use the discount code TECH5 that gives you an additional 5 per cent discount for all laptops and and PCs. Special to Techgoondu readers until October 31, 2021!