Brought to you by AppDynamics
By Abhilash Purushothaman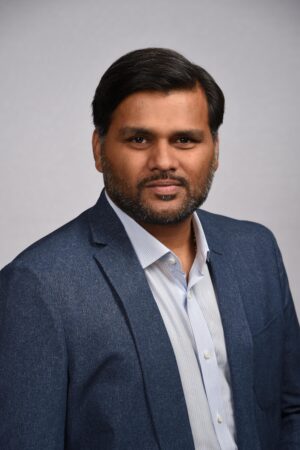 It's been a remarkable time to be a technologist over the past few years, driving through incredible innovation and delivering ever more brilliant digital experiences for customers and employees. Sure, it's been very tough at times, but technologists in all sectors know that this period has provided a once-in-a-career opportunity to learn, grow and demonstrate their value.
The latest research from Cisco AppDynamics, the 'Agents of Transformation 2022' report, finds that 90 per cent of technologists globally report a sense of pride in what they've achieved and 72 per cent of technologists in Singapore believe that their experiences over the last few years have accelerated their careers.
The research reveals the extent to which the role of technologists has become harder. From delivering flawless digital experiences and ensuring the security of mission-critical applications through to implementing innovation projects at greater velocity and managing the complexity of delivering hybrid work to employees, technologists report that every aspect of their jobs is now more difficult. Indeed, 66 per cent of technologists state that they are feeling overwhelmed by complexity and data, as they attempt to manage and optimise IT availability and performance across a more fragmented and dynamic IT environment.
Against this backdrop, the journey to the top of the IT profession has also become much more steep.
In 2018, the first Agents of Transformation study revealed the emergence of an elite group of technologists who were primed to deliver innovation within their organisations, with the skills, vision and dedication to make a difference and leave a lasting legacy. At that time, only 9 per cent of global technologists were operating at this level, but the report concluded that more technologists would need to step up in order for their organisations to compete.
But fast-forward four years and this figure has only risen marginally, to 10 per ecnt. Despite all of their hard work and the immense achievements over recent years, only a fraction more technologists have made it to the top.
The reason for this is that the skills and qualities that define an Agent of Transformation have evolved over the last four years and 70 per cent of technologists in Singapore claim that it is more difficult to be an Agent of Transformation now than it was in 2018.
Agents of Transformation have had to become more outcome oriented, using real-time insights to optimise digital experience and link IT performance to business outcomes. They've had to collaborate with, inspire and influence a wider range of stakeholders both internally and externally. And they've had to prioritise their own learning, to develop new skills and embrace new approaches to drive innovation. This has been especially true as organisations have shifted to cloud-native technologies to re-imagine their applications in response to changing customer and employee needs.
So while technologists have undoubtedly raised their game over recent years and many have advanced their careers, they recognise that they now need to evolve and develop new skills to reach the pinnacle of their profession. Indeed, 88 per cent point to at least one area where they need to improve, the most common being influencing and shaping strategy, facilitating collaboration across the business and becoming a champion for innovation.
Technologists also realise that they need the right culture, leadership and resources to perform at their best. And most of all, they need access to real-time data and insights to make informed and strategic decisions. This is why 93 per cent of technologists state that they need to be able to monitor and observe their entire IT stack and link technology performance to business outcomes in order to operate as an elite technologist.
Of course, it takes time to effect these changes, whether it is personal skills or cultural transformation. And the research exposes a range of obstacles that technologists need to navigate to accelerate their careers, from keeping up with new technologies to rigid company structures and processes. There is also a strong sense amongst technologists in all sectors that they need to move beyond the reactive firefighting that was required during the pandemic, towards a more proactive and strategic approach to innovation.
In order to do this, technologists need to ensure they have unified visibility of their entire IT estate, so that they can quickly identify and resolve issues and prioritise their actions based on business impact.
Encouragingly, although few technologists have been able to reach the summit of their profession during the last few years, the research indicates that a growing number are now getting very close. The number of global technologists operating as Digital Pioneers has risen by more than half to 38 per cent since 2018. And these technologists can very much be considered Agents of Transformation 'in waiting', already possessing many of the skills and qualities required to reach the summit of their profession.
This upward trend is extremely positive and suggests that the number of Agents of Transformation could swell significantly in the not-too-distant future. It's now up to these technologists to take the final step, whether that be developing and expanding their skill sets, building their credibility and influence within the organization, or implementing the tools that will enable them to optimise technology performance and drive business impact.
More broadly, despite the barriers they face, technologists in all industries feel optimistic about the future and determined to raise their game even further to fulfil their ambitions and reach the top of their profession. 97 per cent state that they are excited about the prospect of becoming an Agent of Transformation and 85 per cent report that they would like to work alongside more elite technologists within their organisation.
Technologists see clear benefits in operating as an Agent of Transformation – learning new skills, working with the most innovative technologies and inspiring colleagues, both inside and outside the IT department. And now they're ready to build on the momentum they've worked so hard to establish over the last few years to achieve their goals and create their legacy.
Abhilash Purushothaman is the regional vice president and general manager (Asia) for Cisco AppDynamics