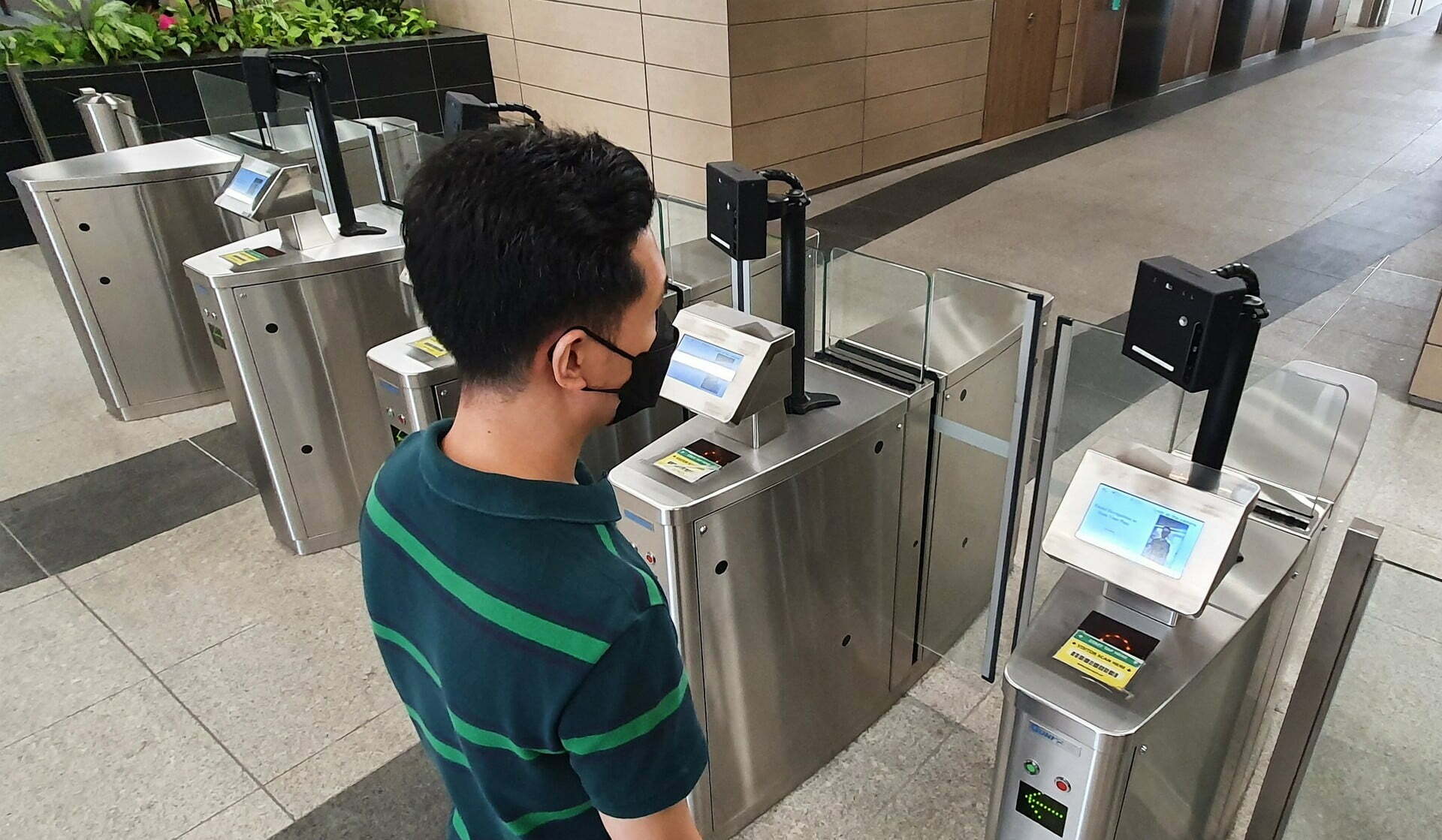 Visitors to SingHealth Tower and Outram Community Hospital in Singapore can now simply scan their faces at a gantry to enter the buildings, thanks to a new face recognition system that is being tested for possible use in future.
Before a visit, they can pre-register online through the national Singpass ID system's face verification process, then simply have their faces detected at a gantry at the building to gain access.
The face recognition system only stores a photograph of a visitor's face – for authentication at the gantry – during a patient's stay, according to Japanese technology conglomerate NEC, which provides the technology.
The system, which is on trial for six months, can also detect the temperature of visitors and allow in only those who are not running a fever.
SingHealth, the largest healthcare group in Singapore, says it has set up the biometric authentication system to offer convenience to users as well as make visitor flow smoother, especially during visiting hours.
Previously, visitors have to spend about 10 minutes to register manually with their physical ID cards at an on-site kiosk or registration counter. This not only required staff to man the facilities but also slowed down visitors.
That said, SingHealth will continue to have registration counters and kiosks for those who need time to familiarise with the system and those who still prefer manual registration, said Tan Jack Thian, the group chief operating officer of SingHealth.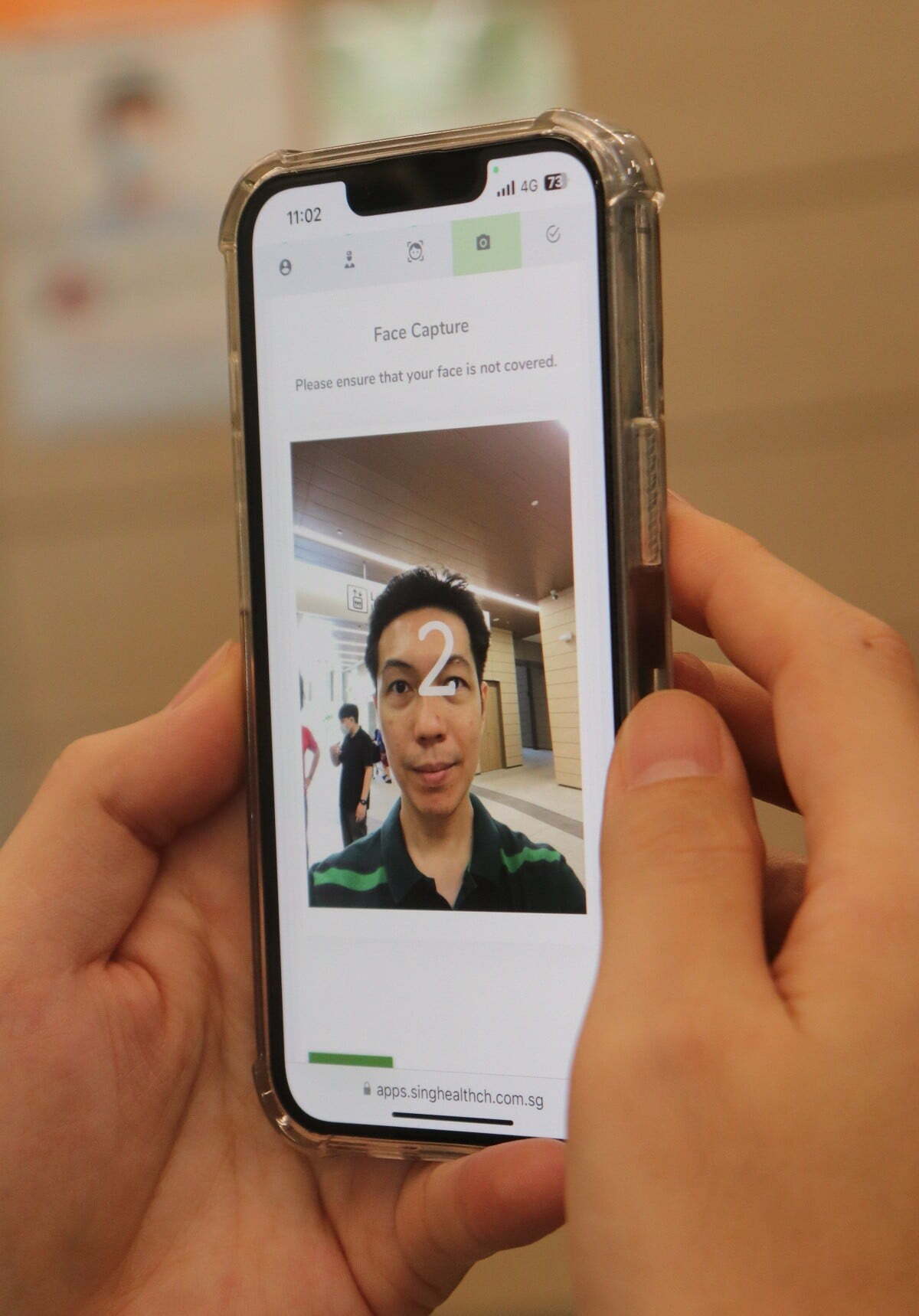 While face recognition is not new in Singapore – Changi Airport, for example, uses eye and face scans for touch-free travel – the new trial is interesting because the biometrics technology is used together with Singapore's national digital ID, Singpass.
Besides his face, a user is using a form of digital identification that is trusted and reliable, since it is verified by the government. This is more accurate and secure instead of simply scanning in, say, a passport or ID card.
The integration of Singpass was crucial to getting the trial set up, according to Integrated Health Information Systems, the Singapore health ministry's health-tech agency, that worked with NEC to install the system.
"This is the first time face verification technology is being implemented in a physical healthcare setting," said its deputy chief executive Ong Leong Seng.
"We integrated the security features, simplified the registration process and enabled a contactless experience at the gantries," he added. "This is expected to benefit more than 300 daily visitors and save each visitor about 10 minutes for registration."