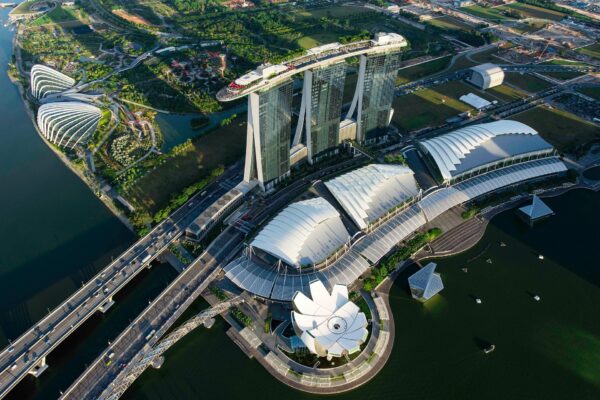 Hotel guests at Marina Bay Sands can now book a room with a mobile app, then check in by scanning their faces and unlock their hotel rooms with the same phone, thus skipping the queue at the lobby.
This means they do not have to interact with service agents as they breeze through the hotel to get to their rooms for a rest after a long flight into Singapore.
The city's largest hotel unveiled the new features today as a way of making hotel check-ins seamless.
The rollout of a fully digital experience for such a large hotel is also a milestone for a sector that had long worked on smoothening the process for customers, especially after experiencing the additional safety measures during the Covid-19 pandemic.
In Japan, a number of hotels already enable guests to check in and scan their faces to access their rooms as well as facilities such as the gym. They can also order in-room items using the same method.
Last year, two JEN Singapore hotels were among the first here to use face recognition to verify guests' identity, though they still required a room key to be issued to access their rooms.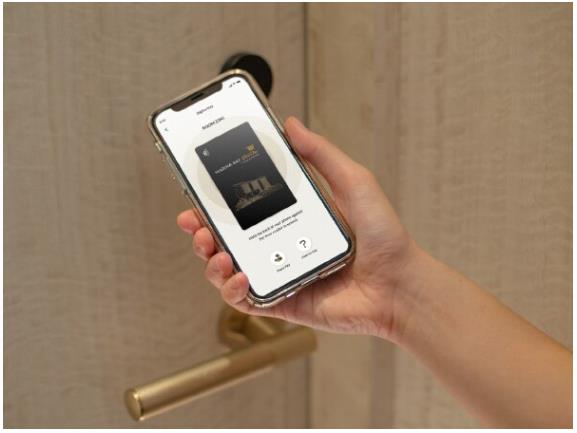 At Marina Bay Sands, the integrated resort's mobile app can act as a room key once a guest has verified himself by uploading a government-issued document such as a passport or NRIC (for Singaporeans) and then taking a selfie to confirm their identity.
From here, the guest can use the mobile app as a digital key to access the lifts and rooms, just like he's using a physical hotel access card.
What if there's another guest sharing the room? The app apparently allows for a digital key to be shared virtually so the second person can gain access as well.
Guests can also order in-room dining through the app. To check out, they simply verify their room bill and leave, without needing to queue at the lobby or drop off their room keys.
The new mobile offerings will enable an effortless end-to-end guest experience and enable hotel staff to offer more personal service to guests, said Paul Town, Marina Bay Sands' chief operating officer.
"Our aim is to not only transform the conventional check-in experience, but to also allow guests to truly maximise their time and start discovering the property from the moment they arrive," he added.