Setting up multiple speakers for a real cinematic experience is a tough ask for most Singapore home owners given the tight spaces, so soundbars like the latest Prism+ Ripple are now a common setup for added oomph to movies.
The new soundbar from Prism+, known for its affordable TVs and monitors, is attractive at a budget-friendly S$499. Plus, importantly, it promises a more immersive experience with Dolby Atmos included.
The Ripple comes in a long 73 x 110 x 1,050 cm chassis packing in no fewer than seven speakers. You get two up-firing speakers and five front-facing ones (three are full-range speakers and two are tweeters for the high notes).
On top of this, there's a standalone subwoofer connected wirelessly to the main unit. This is a 6.5-inch down-firing unit that is expected to generate the boom you hear in explosions, for example.
To drive all these speakers, the soundbar is rated at 580W at peak power. It's reasonably loud for a small room, ideal for HDB living rooms.
Speaking of an apartment, it's a good thing the subwoofer doesn't take up too much space. The system as a whole also looks understated with clean lines and big buttons, which are a plus.
The LED panel is behind the speaker grille, giving the speaker a modern vibe without sacrificing readability. It can be switched off when watching your favourite show.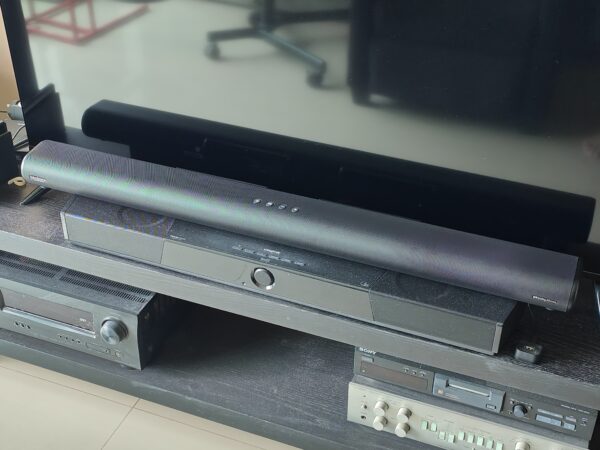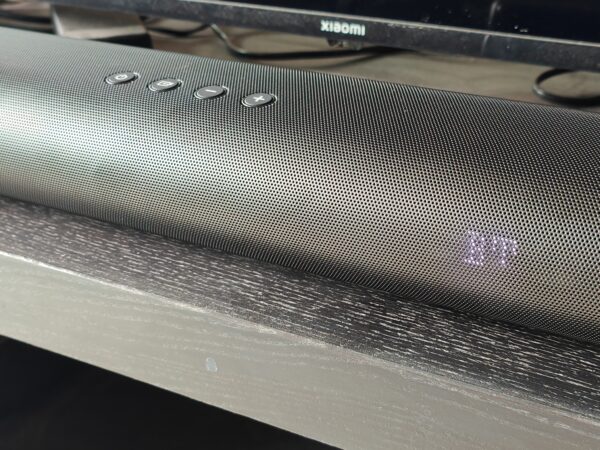 Setup is simple. I connect the main unit to the TV via the HDMI Out (ARC) port, power up the subwoofer and the speaker, and everything is connected within minutes.
Using a wireless connection to the subwoofer means I get more flexibility when it comes to placement. Of course, I should be careful to avoid signal interference, as there is no option for wired connection.
There are no buttons on the speaker itself to tweak the bass and treble level and to choose different sound modes, so the remote controller is the only way to do it.
Having an app to control the speaker or apply my own equaliser settings would be nice addition to the speaker system. Once everything is set up, I can control the volume level using the TV remote.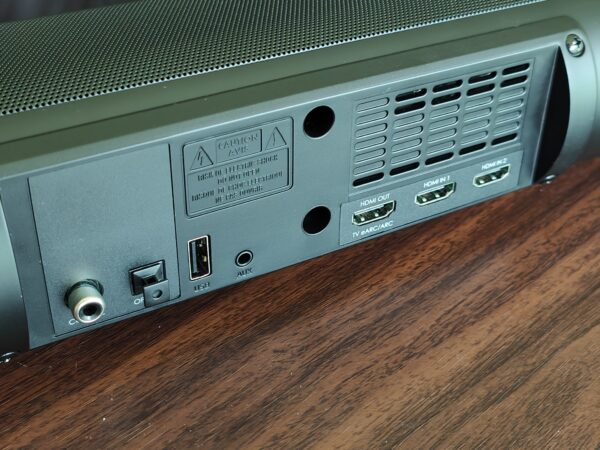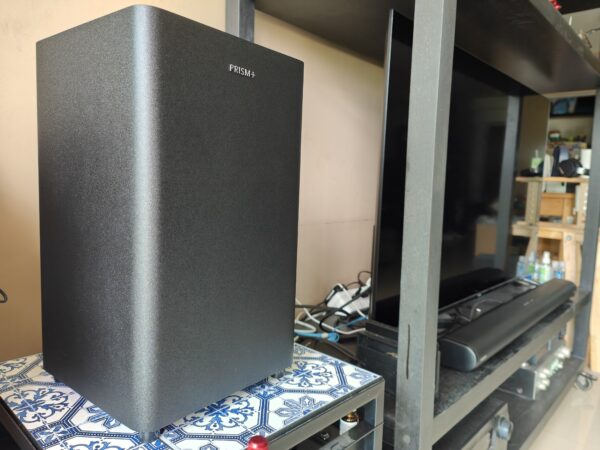 The soundbar allows five different modes for various content – movie, music, news, sports and gaming – but the movie mode is great even for news thanks to the loud and clear center speaker.
The Prism+ Ripple's five-speaker system does show some weakness once you play Dolby Atmos content from Netflix and YouTube.
It has a narrower soundstage when compared to a Creative SXFI Carrier soundbar's seven-speaker system, which has a peak power of 900W.
The good news is that the soundstage on the Ripple is still wide enough to be enjoyable, ensuring that musical instruments are distinct in a music video, for example.
You can also hear sound effects from the sides, although I prefer them to be sharper and distinct, especially in action or thriller movies. The subwoofer can sometimes overwhelm so it's best to tune the bass to your liking.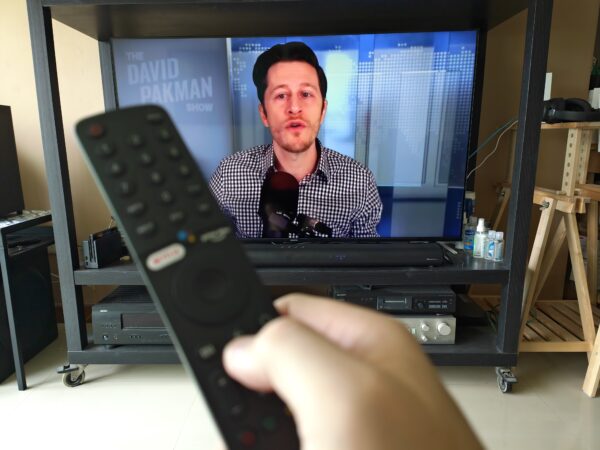 As an unexpensive soundbar, the Prism+ Ripple works well for most content and it is a solid upgrade from the pedestrian speaker systems you usually hear from your TV.
At S$499, it is attractive priced and offers great value. If you want even better sound, there are always upgrades in the form of the Prism+ Symphony at S$699, Creative Carrier at S$999 or the Bowers & Wilkins Panorama 3 at S$1,512.