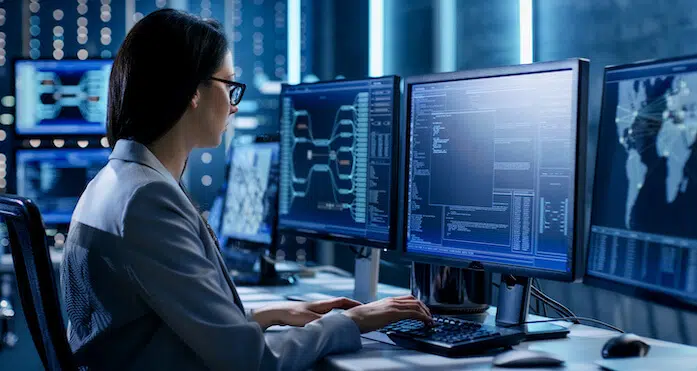 Cybersecurity vendor Imperva opened a network and security operations centre in Singapore on April 12 to better understand emerging online threats that are occurring in the region.
It will also better support customers here as the malicious actors behind incidents such as fraud and cyberattacks grow more sophisticated over time.
According to the company, attacks targeting businesses in Singapore, an open economy, more than doubled in the second half of 2022, compared to a year ago.
The new centre monitors Imperva's globally-distributed network and IT infrastructure, ensuring that things are running smoothly for Imperva customers. If issues arise, they can be detected and resolved quickly to minimise downtime.
The centre is responsible for monitoring systems for security threats and vulnerabilities. By being based in the region, it can help Imperva maintain and bolster the integrity and availability of its security services.
The Singapore centre is the latest network and security operations centre for the company, joining a global network that promises to protect its customers round the clock.
Imperva said it was also building up its data centre infrastructure in Asia-Pacific (excluding Japan) by upping the points of presence across the region from the current 15 to an unspecified number later this year.
The location that houses the new Singapore centre will also be home to a customer experience centre, where Imperva can showcase its technology and solutions to customers.
At downtown Suntec City, the facility will enable customers to see threats in real-time and even get hands-on experience with Imperva cybersecurity solutions.
These include ones that protect against software apps and application programming interfaces (APIs), areas that hackers are increasingly targeting because of the potential to penetrate usually toughed cyber defences.