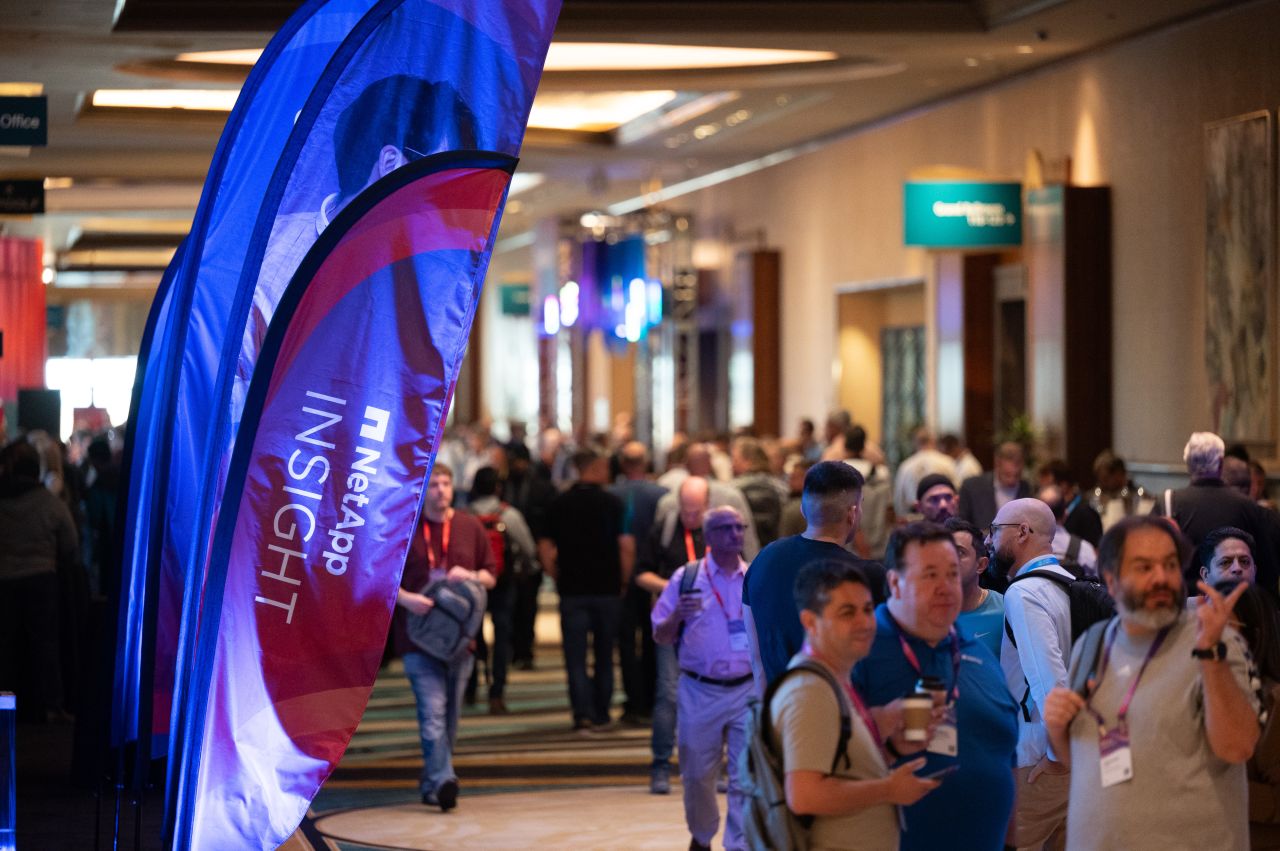 Data's significance has grown exponentially, evolving into a pivotal component for generative AI solutions (GenAI), according to NetApp, a hybrid multi-cloud services provider.
A primary challenge encountered by enterprises is the fragmentation of corporate data, which often resides in different platforms and business units, devoid of seamless integration, the company says.
Furthermore, external data sources, such as customer preferences and market trends, which hold the potential to enhance corporate analytics, remain isolated from the internal data repositories.
This fragmentation results in a lack of transparency in data types and locations, rendering it arduous to efficiently manage and leverage for AI workloads, said NetApp chief executive George Kurian.
Hence, fostering a coherent view of data has become an urgent task to expedite the integration of AI capabilities into enterprises' IT architecture, he told partners and customers at an event in Las Vegas at the end of October.
GenAI, he pointed out, is a critical component of an intelligent data infrastructure in the cloud.
He also observed that there is a widening global data divide between leaders and laggards, which could lead to contrasting GenAI capabilities. To prevent the same disparity in the Asia-Pacific, he urged enterprises to better integrate and harness their corporate data.
However, threat actors are going after the corporate data, he said, highlighting that ransomware was a major attack force inflicting estimated losses between US$1 million and US$2.25 million in 2023.
"For many years, the realm of cybersecurity has predominantly concentrated on safeguarding the surface areas of businesses, including securing desktop PCs and laptops, servers and network access points," he noted.
"However, we realised that despite the substantial investments in securing these facets, cyberattacks persist," he pointed out, at NetApp Insight23, the company's event.
Since enterprises accept this situation, then the most important thing is to protect the businesses' critical assets by ensuring the concept of secure-by-design, he said.
This way, security features, such as anomaly detection and biometric scanning, are embedded from the start of every product design and development, he noted.
NetApp's Ontap service boasts multiple capabilities from blocking malicious activities to providing tamper-proof data snapshots, which can be expected to present a formidable line of defence. It also upped its commitment by expanding its ransomware recovery guarantee to all on-premises Ontap-based storage systems.
At Insight23, NetApp also unveiled a suite of enhancements to its hybrid multi-cloud AI and secure data storage solutions, to help enterprises streamline AI processes and enhance protection against ransomware threats.
It will also provide an intelligent data infrastructure and multi-cloud storage solution replete with monitoring services and data optimisation.
It maintains a cloud-agnostic approach and collaborates closely with the three leading cloud providers, namely Google Cloud, Microsoft Azure, and Amazon Web Services, to ensure the seamless deployment of its GenAI applications. It also has partnerships with Nvidia, VMWare and Cisco.
"A decade ago, we set our sights on becoming multi-cloud-enabled, a vision we have successfully realised today," said Kurian. "With our robust data infrastructure, we continue to augment our advanced data services."
This is the first time Insight23 has been held since the pandemic. About 3,000 participants attended the two-day event at the MGM Conference Centre in Las Vegas.