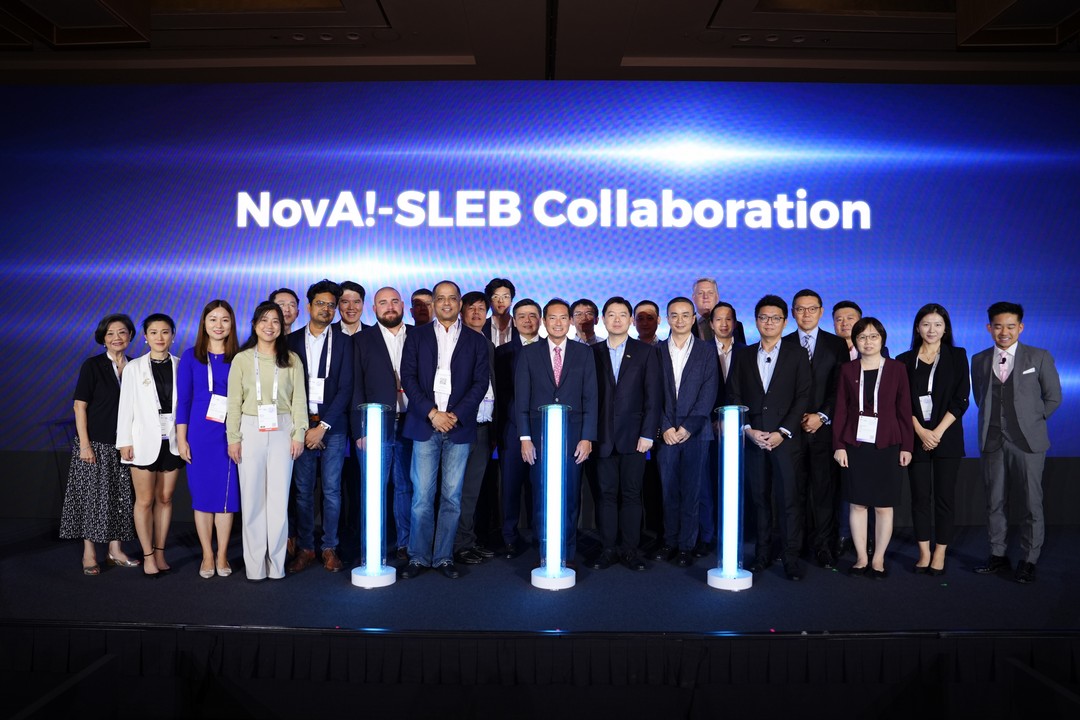 Banks in Singapore can now harness data to better identify prospective green building projects and accelerate green financing by using a new AI utility launched yesterday.
A key feature of the AI utility is to automate the processing of disclosure documents to enable timely and accurate extraction of sustainability insights from diverse sources.
The AI utility will also provide peer and industry benchmarking to help banks and lenders set sustainability performance targets (SPTs).
Banks and lenders will be able to monitor and track the borrowers' performance against the SPTs to curb greenwashing.
It will also allow them to intervene early if a borrower's performance deviates from their SPTs. The AI-powered utility can also enable proactive interventions to predict future performance.
The utility is phase 2 of the NovA! AI project led by the Monetary Authority of Singapore (MAS) and the Smart Nation Digital Government Office (SNDGO), and developed in collaboration with industry experts. It is a platform that leverages AI and data analytics to support financial institutions and companies on their sustainability journey.
NovA! phase 2 promises to significantly accelerate green financing within the real estate sector, said Tan Kiat How, Senior Minister of State, Ministry of Communications and Information and Ministry of National Development.
"Financial institutions can also use the platform to help them appraise green loan requests and verify the achievement of SPTs," he said when he launched the new utility at a curtain raiser to the Singapore Fintech Festival yesterday.
He said NovA! will accelerate Singapore's transition to a low carbon future which is critical for mitigating the impact of climate change. In Singapore, buildings account for over 20 per cent of carbon emissions.
The building environment is important to financial institutions which has a big portfolio in real estate, said Kelvin Tan, head of sustainable finance and investments at HSBC Asean.
Setting targets are a crucial part of sustainable financing, he said, adding that the targets can be ambiguous as they evolve all the time.
So there is a need to have the correct data so as to set precise targets to help bankers and lenders set the right performance targets and monitor them accurately, he added at a panel discussion yesterday.
The NovA! project was launched in 2021 as part of the National AI Programme in Finance. It is a public-private collaboration.
Members include Deutsche Bank, Citi Singapore, Bank of China, OCBC, MAS, Reluvate Technologies, Temasek, the Association of Banks in Singapore, Sumitomo Mitsui Banking Corporate, Capital Quantum and Building and Construction Authority.
Yesterday, the MAS also inked a memorandum of understanding with the International Finance Corporation (IFC) and World Economic Forum to collaborate on initiatives to advance digital inclusion through financial services, with the aim of reducing inequalities for people and smaller businesses in emerging and developing economies.
The partnership will focus on finding ways to better mobilise financing to make digital services more affordable and accessible for underserved individuals and communities, and micro, small and medium-sized enterprises, with the support of financial institutions and fintech companies.
One way could be a five-year digital inclusion bond, issued by a bank to support and empower a specified number of small businesses with access to e-commerce capabilities, online products, and digital educational resources.
The MOU will also include creating guidelines for digital financial inclusion financing instruments as well as efforts to promote the guidelines in the Asian market.