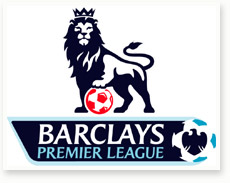 StarHub has done something so stupid with its Barclays Premier League programming that I'm sure all the thousands of football fans in Singapore will join me in wanting to wring these idiots' necks.
On a weekday night when there is a nearly-full Barclays Premier League schedule – 9 matches in all – StarHub has chosen to screen only two of them tonight.
That's not the worst. Of the two, one of them is – get this – Stoke City vs Sunderland!
It makes you wonder how many Stoke or Sunderland fans there are in Singapore, and how many among those will wake up at 3:30am SGT to watch the match.
Manchester United, Liverpool and Chelsea are all playing tonight. Yet, StarHub amazingly chooses to not screen any of those matches, which are guaranteed to be watched by so many more fans (it is screening Arsenal vs Spurs on both Ch27 and HD304).
It's not just that football is expensive to follow in Singapore. It's also how desperately poor the programming is here. Let's not even start with the unfunny hosts on Football Channel each weekend, or the lousy picture quality that looks even worse on everyone's new Full HD TVs.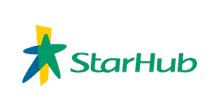 It's talk about giving the basic programming that people want. Even with that, StarHub has such a long way to go.
Could it not use its Ch21 – which is doing nothing tonight – to screen the matches? Could it not stream the matches over MaxOnline's VOD service (now called StarHubTV Online) to let people to watch on their computers, say, as a pay-per-view gig?
You might think I am unreasonable here, by demanding to see all the matches of the top 4 teams –  Man Utd, Liverpool, Arsenal and Chelsea. But let's take a look at our friendly business rivals Hong Kong.
Head on to the HK broadband TV operator PCCW's Premier League fixture list and you'll see that NowTV has NINE channels showing all NINE matches tonight, even though it's early in the morning.
Yes, Singapore StarHub subscribers, eat your heart out – HK subscribers pay a lot for football like us, yes, but at least they get everything they want.
I struggle to find ways to describe how stupid this programming screw-up is. It's times like these when you hope you'd get pirated TV channels more easily, just so that pay-TV operators do not hold their viewers hostage.