This is the final wrap-up to our Techgoondu LG TV contest. Please check Part I and Part II if you're interested in the whole process!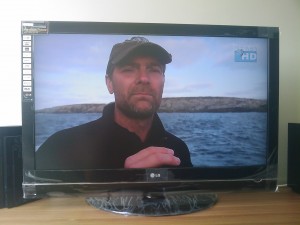 It was a democratic decision by the goondus.
Some of the votes were really close, and it could easily have been a different result. But in the end, we only had one TV to give away, and we had to pick one winner.
Congratulations to Mr Kelvin Kuan from East Coast, who will be the new owner of the 42-inch LG LCD TV!
Here's the winning entry:
Favourite Gadget of 2008:
Wii Fit! It is an exercise game consisting of activities utilizing the Wii Balance Board.
Reason why:
This is the first video game that got my whole family so excited! It managed to keep my father, a person who hates exercising, on his feet doing Yoga and the balancing games. I bond with my brother and sister through challenging each other to do push ups and step aerobics. We never had such fun before.

To top it up, even my mother, who abhors video games was caught by us in the morning doing the Yoga workout early in the morning on our Wii. It even measures your BMI and weight.

It's highly recommended — not only does it keeps you fit — you get to have fun and bond with your otherwise busy family members!
The below two pictures say it all.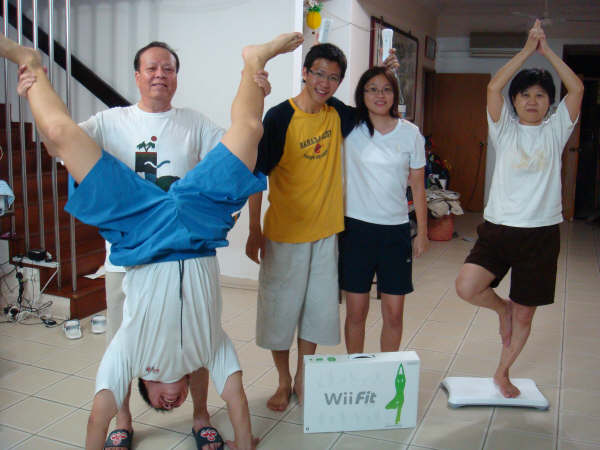 Once again, congratulations to Kelvin and his family!