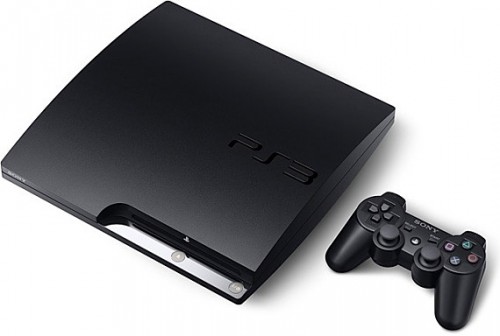 Sony is reportedly dropping support for other operating systems on the PlayStation 3 (PS3) through a firmware update that will be rolled out to users on April 1.
In a blog post, Patrick Seybold, Sony's senior director for corporate communications and social media, said version 3.21 of the PS3 firmware "will disable the 'Install Other OS' feature that was available on the PS3 systems prior to the current slimmer models, launched in September 2009.
So far, this feature has allowed users to install an operating system such as Linux on the PS3. But due to "security concerns" which were not revealed by Seybold in his post, Sony will remove the functionality through the software update.
Users can choose to forgo the new firmware update, but they won't be able to sign on to the PlayStation network, play PS3 games and Blu-ray discs that require version version 3.21 of the firmware, play copyright protected videos stored on a media server or enjoy new PS3 features that require the latest firmware.
The firmware update, if applied, will effectively cripple the use of PS3s in high performance computing clusters and other applications. According to the U.S. government procurement website, the Department of Defense is looking to buy 1,700 PS3s which will augment an existing cluster of 336 PS3s. The clustered system will be used to to "determine the best fit for implementation of various applications" and "what software and hardware technologies are implemented into military systems".
The choice of the PS3 in HPC applications is largely due to its use of cell processor technology that was developed jointly by IBM, Toshiba, and Sony. According to the DoD, the cell processor has shown large performance advantages for several applications, including Back Projection Synthetic Aperture Radar (SAR) Imager formation, High Definition Video image processing, and Neuromorphic Computing. The applications have been shown to have performance up to 70 percent of peak performance on the current Cell BEA cluster using 336 PS3s.
Cost also appears to be a primary driver for the use of PS3s in HPC applications. Compared to a single 1U server configured with two 3.2GHz cell processors, the cost can go up to US$8,000 while two Sony PS3s cost approximately $600, the DoD says.
"Though a single 3.2 GHz cell processor can deliver over 200 GFLOPS, whereas the Sony PS3 configuration delivers approximately 150 GFLOPS, the approximately tenfold cost difference per GFLOP makes the Sony PS3 the only viable technology for HPC applications. Sony is the only firm capable of manufacturing the brand of required hardware without the Government experiencing substantial duplication of cost that would not be recoverable through competition among providers of alternative technology."