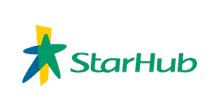 From April 30, all you couch potatoes will be punching in different numbers on your StarHub remote to access the channels you have grown so accustomed to over the more than 10 years that cable TV has been on the telly in Singapore.
Following other pay-TV operators like Astro in Malaysia, StarHub is changing all its channel numbers into three-digit numbers, themed along the genres they belong to.
So, your favourite Football Channel would be changed from Ch 27 to Ch 222 (Ch 200+ is for sports), while HBO would change from Ch60 to Ch601 (Ch 600+ for movies), for example.
StarHub says this will let users easily locate their more than 100 channels, to which they added four more at today's announcement and demo.
But the real reason for doing this, I'd imagine, is to prepare for a market without exclusive pay-TV deals. Remember the long-overdue ruling against exclusive pay-TV content?
It means StarHub and its chief rival SingTel can no longer keep the good stuff – be it Discovery or HBO or Barclays Premier League – to themselves, after the current contracts expire in the next one to three years.
That means something of a free-for-all, especially when it comes to StarHub's large stable of currently exclusive programmes. I can imagine SingTel would like HBO or Discovery or even CBeeBees, which StarHub wrested from the "red" operator last year, in the mio TV lineup.
With a big number of channels tied up for now, StarHub must be thinking which ones SingTel will attempt to grab a share of when their contracts end. It could also try to grab some from SingTel as well.
How will a change in its channel numbers help StarHub? The new system could very well prepare for new channels that are incoming – possibly ones which StarHub would like from SingTel's current lineup.
The most attractive would be the video-on-demand programmes straight from the United States, which mio TV customers enjoy, as a perceptive journo pal of mine told me today at the StarHub event.
StarHub's head of content, Kathleen Syron, says it has readied an entire 900 series of numbers to cater to channels showing "must-carry" programmes from its rival. You can imagine these could easily include channels it wants from SingTel too.
Of course, the StarHub folks were mum when asked which channels they were eyeing, or how many they expect to bring over or share with SingTel. They say they do not expect any change in channels this year (no surprise, given that the contracts usually tie up for three years, and the ruling only applies to contracts signed from this month).
Interestingly, StarHub chief operating officer Tan Tong Hai said there is a lot more to be discussed with the authorities, when it comes to the new ruling to kick out exclusive TV deals.
You get a sense that it is still being tweaked as we go. But I, for one, can't wait for the day when all the barn doors are open, and exclusive pay-TV deals are consigned to the past.
Think about it – change comes not just to the pay-TV landscape, but also the market for this whole triple-play bundle of services that also includes mobile and broadband.
Without exclusive content to anchor a triple-play offering, operators will have to work harder to package their deals. And that's a good thing for consumers.