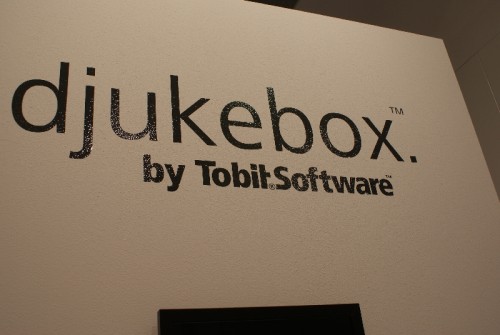 I'd thought of posting this small roundup of the best of IFA, but have been stuck with work and fighting a flu. Well, better late then never, right?
Tobit Software djukebox
I'll never really understand why the good folks at German software firm Tobit Software hasn't sold this wonder app that runs on an iPad to control thousand of songs and albums. Sure, these guys sell a €1700 "solution" called djukebox, which comes with a modded iPad that you can mount on a wall with in-wall power supply. But surely, a separate app – maybe an Android version – will help these guys generate even more publicity and net them extra bucks as well.

iMon for the living room
If you've ever built a home theatre PC (HTPC), you'd have heard of iMon, the PC remote/touch-screens made by Korean firm Soundgraph. They've come up with a HTPC cum portable tablet-like touchscreen which lets you access all your songs and movies handily. It's a great concept, especially the album art/Blu-ray disc cover displays, but the ID and UI look pretty rough still. Plus, apps such as Squeeze Commander (Android) and iPeng (iOS) already do a great job letting you control your Squeezebox song libraries with existing smartphones and, very soon, upcoming tablets as well.

Pioneer's iPhone-controlled Blu-ray players
It had to happen sooner or later. Pioneer showed off some networked Blu-ray players (like its BDP-LX54) and other entertainment devices that will come with an iPhone/iPod Touch app that lets you control them via a home Wi-Fi network. I didn't manage to test out the the apps at IFA, but it's interesting to see CE folks integrating well with the most important touch-screen in users' lives now – their smartphone.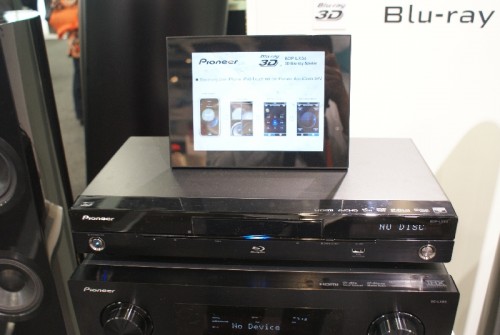 LG 3D monitor
It's not new, I know. But with big TV screens sporting 3D, you'd half-expect PC monitors to follow suit as well, just like how thin LED PC monitors seem to be the rage now. At an LG demo of its 23-inch W2363D gaming monitor, I put on the accompanying Nvidia 3D glasses and have to say the games look pretty good – without that much crosstalk – in the short time I tried them. The question is whether you'll get groggy after playing, say, Call of Duty on it for hours.