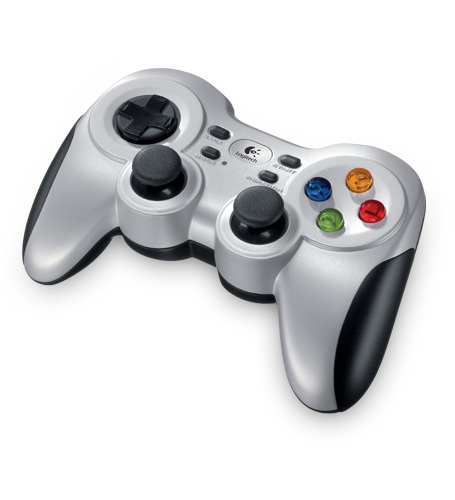 By now, many a Microsoft Kinect would have been nicely wrapped and hidden under a Christmas tree, ready to wow some lucky recipients in a short few days.
But what if you don't have the budget for one of the most popular gifts this holiday season? Or, what if your kid or hubby (or both) doesn't want a game console but prefer to game on a PC?
Well, there is the cheaper Logitech F710 wireless gamepad. It's a good thing the company that made its name making the PC mouse hasn't forgotten PC gamers, who besides slugging it out on World of Warcraft and Call of Duty, do want to engage in some gamepad action from time to time.
Think of the Fifa series of football games, for example, and you'd see the need a gamepad in PC games.
How does the newly-announced F710 rate? Well, it comes with by-now-standard rumble – or force feedback – features and has buttons colour-coded like the regular Xbox controller, so console gamers know the routine.
You'd wish that the F710 came with a Unifying wireless link, the proprietary Logitech wireless technology that can hook up both your keyboard and mouse at the same time.
But the S$65 gamepad uses an older Nano receiver that plugs into your PC's USB port to connect the gamepad wirelessly. Still not bad, but having Unifying would be helpful in reducing the number of wireless receivers you have to plug into your PC.
Together with the F710, Logitech also launched a couple of lower-end gamepads – the S$49 F510 that is corded, and the S$32 F310 that is corded and has no rumble effects, but besides price, these two will find it hard to appeal to gamers who now see the wireless- and rumble-enabled gamepads on game consoles as the most basic of models.