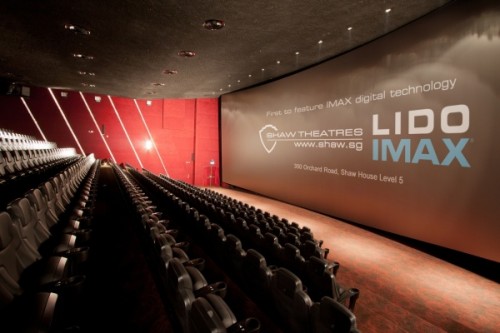 After seven months of renovation works and with S$20 million sunk in, Shaw Theatres will re-open Lido Theatres with 11 new cinema halls, including Singapore's first IMAX Digital Theatre System.
The 10 regular halls opened on May 5, while the IMAX theatre will come later on May 19.
The IMAX theatre is also geometrically designed to maximise the viewer's field of vision. Its 19m wide screen, which stretches from one end of the hall to the other, will be able to project  2D and 3D movies.
Shaw also snagged an exclusive partnership with IMAX Corp, which means there probably won't be another cinema chain offering the same service.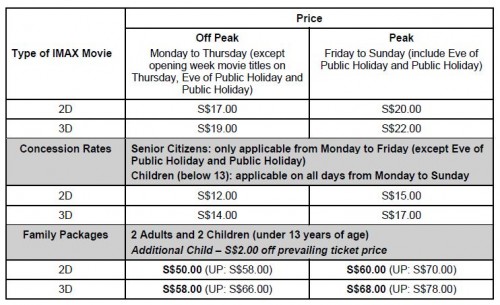 As you can see, it's not exactly cheap. But this is one of those things which you have no way of knowing whether it's worth the price until you experience it.
In addition to this new attraction, Shaw has also re-designed its 10 regular halls. Of these, six will be capable of screening 3D and digital movies. On the downside, the total number of seats at Lido has been reduced to 1,960 seats, from 2,238 seats previously.
Lido IMAX will debut with Pirate of the Caribbean:  On Stranger Tides, and advance bookings are already open. Better grab them fast if you're interested, because sitting in the front row for an IMAX screening will surely be a "neck-sore"!