If 2011 was remembered for shiny new tablets that made people part with their hard-earned cash, then 2012 may just be the one where the craze for these thin and light yet powerful and affordable ultrabooks takes off big time.
At the annual CES show just concluded earlier in the week, a good number of laptop makers joined the fray with their takes on what people would be carrying to meetings and classrooms in the coming months.
Perhaps having seen Asus, Acer and Lenovo whip up demand for such ultra-light PCs in the closing months of 2011, the likes of Sony, Dell and HP showed of their versions of the ultrabook at CES this year. Lenovo too came up with a quite surprising "yoga-like" ultrabook cum tablet.
Here's a sneak peek.
Sony Vaio Ultrabook

The venerable Vaio brand finally has an ultrabook join the family, after Sony showed off a Vaio Ultrabook at CES. Actually, "Vaio Ultrabook" is what journalists have called the device so far, as it is really still unnamed yet.
Little more is known about this new entry except that it's a 13-incher with a glossy screen and has the typical chiclet keyboard common on many Vaios.
From what observers seem to have discovered, there seems to be a Ethernet port along with a VGA port, a sorely missing feature on some ultrabooks that lets you connect your machine to a projector.
Early photos from CES do seem to suggest that Sony's new Vaio looks very much like a thin MacBook Pro, but that's not a bad thing, considering many people buy Macs and install Windows and Parallels on them. Just watch out for lawsuits, Sony!
Dell XPS 13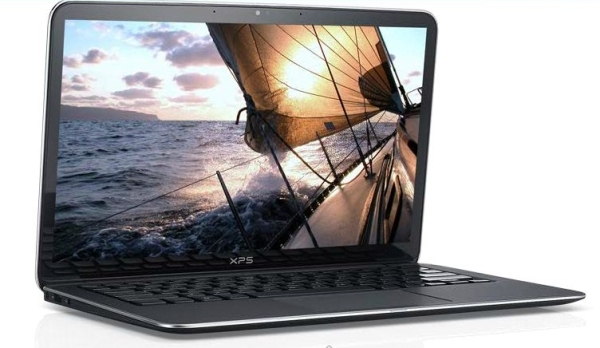 Looking pretty too is Dell's new XPS 13, the US laptop maker's entry into the ultrabook market. What distinguishes it from others here is a machined aluminium finish, coupled with a carbon fibre composite base, which gives it rigidity while keeping relatively light at just 1.36kg.
It boasts a 13.3-inch screen (1,366 x 768 pixels), which seems like regular issue, but this is protected by a piece of hardy Corning Gorilla glass that will come in handy for a bit of rough and tumble on the go.
Like many ultrabooks before it, the XPS 13 will feature both Core i5 and Core i7 chips, and will sport 4GB of RAM as well as 128GB or 256GB solid state drives.
No indication of prices yet from Dell Singapore, but the XPS 13 is expected to go on sale in March. We expect this sleek-looking ultrabook to be quite popular this year.
HP Envy 14 Spectre
Perhaps the prettiest of them all is HP's Envy 14 Spectre. It breaks the mould here by having a 14-inch screen instead of a regular 13.3-incher, yet manages to keep things slim and light by having an ultra-thin frame around the display.
It's slightly heavier than the Dell at under 4 pounds (1.8kg) but for a laptop with a 14-inch screen, it is surely one of the lightest. Powered by Intel's Core i5 and i7, and with 128GB and 256GB solid state drives to choose from, the Envy 14 Spectre really ups the ante for the already respectable Envy line.
No word yet on availability in Singapore, though the machine is up for pre-order in the United States. I'm sure many Envy users would love to see the Envy 14 Spectre come in black as well!
Lenovo IdeaPad Yoga
Finally, we have the IdeaPad Yoga, which is a pretty innovative take on the increasingly common "transform" device. At first glance, it looks like another slim 13-inch ultrabook, but that's because you haven't discovered the hinge design here that lets the screen flip around all the way back – like a yoga master – to transform into a tablet.
Once it's in this position, the pre-installed Microsoft Windows 8 OS automatically runs in tablet mode. Here, a 10-point finger or gesture input gives you the convenience of a regular tablet touch interface.
The screen runs at a sharp 1,600 x 900, according to a report by Geek.com. Plus, the "target price", according to its video, is under US$1,200, which makes it very attractive when it is launched later this year with Windows 8.
A year of choices
The good news is, whatever form or shape you prefer in an ultrabook, you'll have a lot to choose from in 2012. It has taken a while for PC makers to challenge Apple's innovative MacBook Air, but the next 12 months should see a lot of them wowing back users with both sexy machines and an innovative edge provided by the laptop- and tablet-friendly Windows 8 OS.