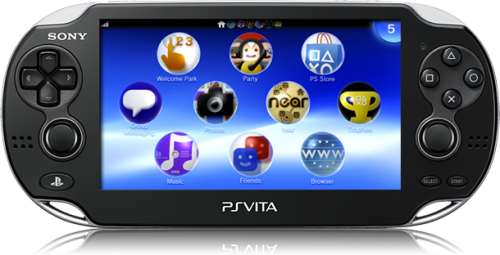 Gamers who have been looking out for the 3G version of the Playstation Vita will be happy to hear that SingTel will be selling it in Singapore from April 14 with a mobile broadband contract, and with a discount for those who sign up.
The much-awaited 3G version of Sony's latest handheld console will go for as low as S$99 if you sign up for a S$40-a-month subscription that comes with 50GB data delivered at 7.2Mbps.
Buy a "lite" version of the plan, with 1GB data and at S$17.90 a month, and you pay S$268 for the PS Vita. There is also a Multi-SIM plan, where you essentially tag on to an existing SingTel phone line and pay S$10.70 a month to get mobile data on the go.

If you are a heavy user who games often on the go, obviously the high-end 50GB version might be your choice. But for other folks who just log on occasionally while on the train and rely more on Wi-Fi at home, the Multi-SIM option might be more attractive. If you don't log in much on the go, there's, of course, also a Wi-Fi-only version, which went on sale in Singapore last month.
Those looking to pre-order the 3G version of the PS Vita from SingTel can head to its website from 28 March.  They will receive $20 worth of Sony PlayStation Network credits to purchase games.
The PS Vita has a cult following that goes back to the original Playstation Portable (PSP) and interest in the gaming console remains strong despite competition from tablets and smartphones, which have become the portable gaming choices for many users.
To be sure, the PS Vita is built like a smartphone too. It comes with a 5-inch touch-screen and a quad-core Arm Cortex CPU, as well as memory card slots and front and rear cameras. More importantly for gamers, it comes with the familiar Playstation buttons and analog sticks and is better geared towards gaming than the average smartphone.