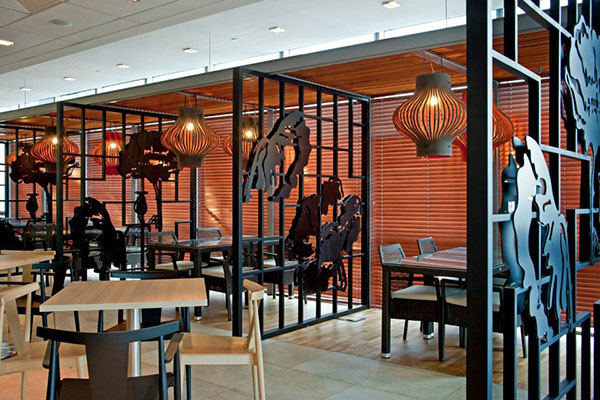 (Photo credit: Microsoft)
The first thing you are introduced to when you start work at a new office is probably your desk, where you expect to spend the next few years of your life slogging away.
To break away from this traditional paradigm of the workplace, Microsoft recently unveiled a new "open office" setup at its Singapore and Asia-Pacific offices here, which is significantly different from what most people are used to.
Perhaps most disconcertingly, no one in the entire six levels of Microsoft offices here has a permanently assigned desk. Instead, employees are given a personal locker where they keep all their personal stuff, and will have to pick a new desk every day they come to work.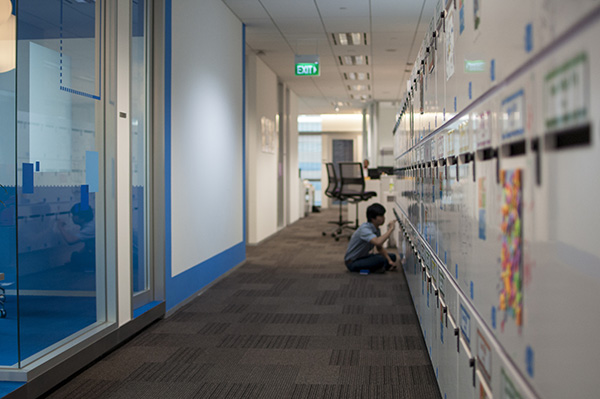 Microsoft gave a glimpse of this new work culture when it opened its doors to the media earlier this week to check out its revamped work spaces.
Its "hot desking" concept has been popular among start-ups and smaller companies for quite some time now, and it is said to be great for fostering collaboration and teamwork. For instance, a group of people working on a project can sit together for the duration of the project, and then move on to other groups once that's completed.
But this doesn't mean employees have to lug their monitors, keyboards and mice around every day. Each desk will be furnished with these items, and employees can connect to all of them via just one single USB port.
Of course, not all working spaces are designed as boring grids of tables. There are plenty of different spaces with their own unique decor that tech companies are famous for.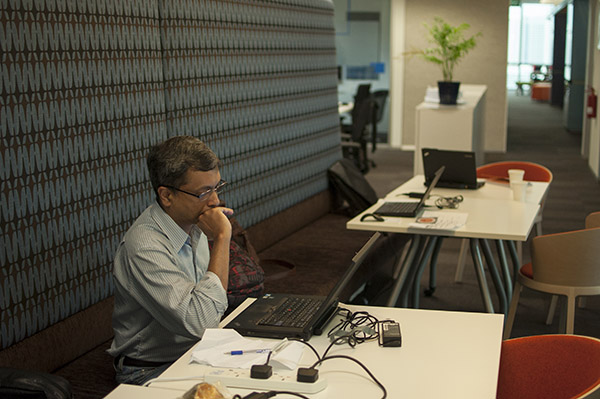 If no one has an assigned seat, how does anyone find anyone?
Microsoft has tapped on its own products – Windows Phone, Office 2010, Lync (an IM, conferencing and telepresence app), SharePoint and Exchange – to create a truly connected work place.
For example, once you plug in to a particular desk, your colleagues will be able to track you via a Windows Phone app. The app also shows which meeting rooms are booked and has maps of the entire office.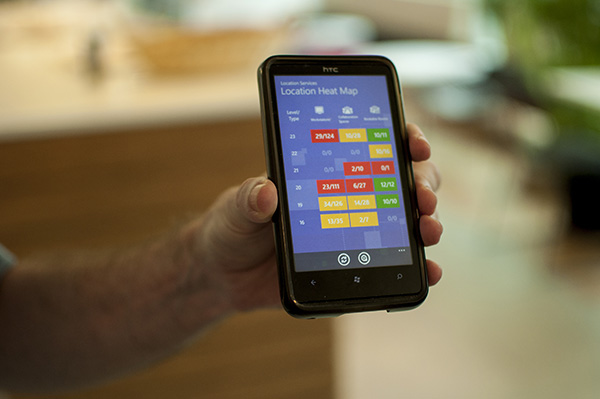 This new office makes good use of all available space. While the big wigs usually used to get their own offices by the windows with terrific views, that's been done away with and there is a lot more space for interaction, collaboration, and activity-based clusters of people.
Microsoft says that an internal survey of 346 employees based in Singapore has justified the revamp. Fifty-four per cent reported an increase in productivity, 49 per cent confirmed they collaborate more with their colleagues, and 77 per cent reported an improvement in their working environment over the previous one.
Microsoft also expects work-life balance to improve over time, as people get used to more flexible working arrangements.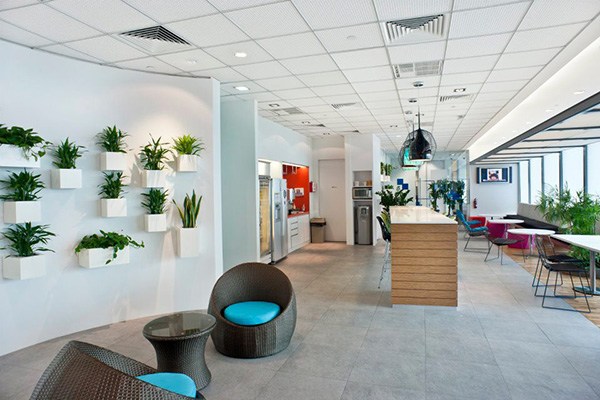 (Photo credit: Microsoft)
Among those who had to give up a cosy office was Tracey Fellows, area vice-president for Microsoft Asia Pacific, who was convinced the new setup would create a culture where employees could be productive and feel like they are part of a team. The company also believes this refreshing change could bring in Gen Y employees, who are said to desire a more flexible, open workplace.
Want to see more official photos? Head over the Facebook page of our friends at e27!
(All photos by Techgoondu unless otherwise stated)