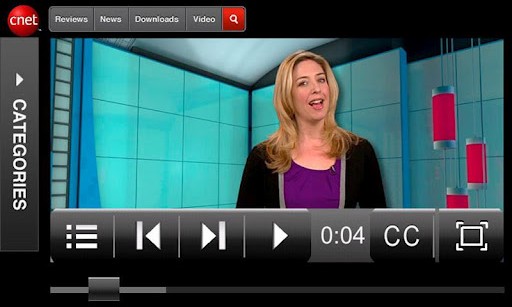 If you want to view Flash-based websites on your Android phone, you've got hours left to grab the plugin off the Google Play Store.
Some time today, on Wednesday, Adobe will be pulling it off the download store as part of a long goodbye to a multimedia format once popular with hundreds of thousands of websites.
Just two years ago, Flash had been touted as a way for mobile devices to view rich websites online, giving users the same experience as they would have on a PC.
Yet, the industry's move towards an open HTML5 format in the past two years has made Adobe's Flash less attractive to phone devices. YouTube videos which were once embedded using Flash started running on HTML5, as many browsers started supporting the new format.

The latest version, Flash Player 11, had been penciled in as the last version for Android phones for a while. But today, as Adobe takes a significant step to put its proprietary rich media format on the back burner, it must have wondered what might have been.
In 2010, phone geeks around the world were intrigued when the first Android phones – like Google's Nexus One – were updated with the Android 2.2 operating system and the accompanying Flash player. Instantly, users could view many websites without the annoying "missing plugin" icon that turned up on many content-rich sites at the time.
The move was a coup for Adobe and Google, because Apple had said then that Flash could not be run smoothly on mobile devices and was a battery drain. So confident was Adobe in 2010 that it had predicted about half of smartphones would use its Flash software by this year.
Yet, the problems soon emerged. They had less to do with the Flash experience on the phone than a bigger industry-wide shift towards another standard – HTML5.
Besides Apple, other browser makers Google and Microsoft decided to gradually do away with fewer, simpler plugins and make their experience more seamless.
Google's Chrome for Android, arguably the fastest for their smartphones now, has no support for Flash. Microsoft's upcoming Windows 8 has made Flash a small part of its Internet Explorer 10.
In the end, Adobe just couldn't resist the bigger changes in the industry. It too decided to take the clearer path laid out for HTML5.
For users, the good news is that they won't need a separate plugin going forward, as the rich content on the Web becomes more easily read by browsers.
Of course, there are many websites still running only Flash, and you can't view them unless you have Flash installed on your phone. For these sites, just grab the download while you can today.