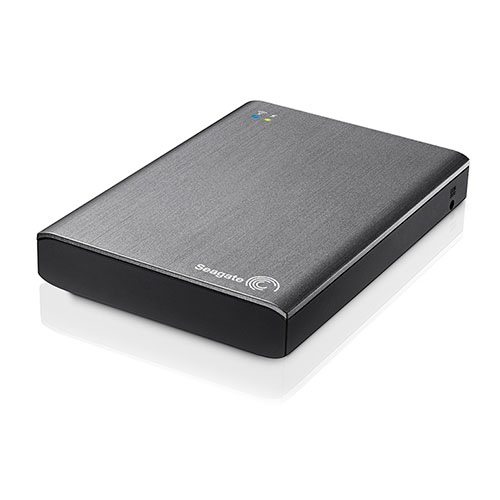 Smartphone users who constantly lack free space on their mobile phones will be pleased to find out that Seagate has released its new Wireless Plus mobile device storage, extending the limits of smartphone usage.
The mobile device storage has a good 1TB capacity and is able to wirelessly stream content for up to eight smartphones or tablets.
The Wireless Plus is accessed through the mobile Seagate Media app that is compatible with Apple iOS, Android and Kindle Fire HD, but will also work with any device that can connect to Wi-Fi.
What's great about the Wireless Plus is that it creates its own Wi-Fi network, allowing you to stream or download anything you require from the drive without connecting to the Internet or subscribing to a data plan if you are overseas.
It also comes with a removable SuperSpeed USB3.0 adapter for quick loading of content.
Don't expect this nifty device to come cheap. Priced at a hefty S$299, the Seagate Wireless Plus mobile storage is out in stores in Singapore.