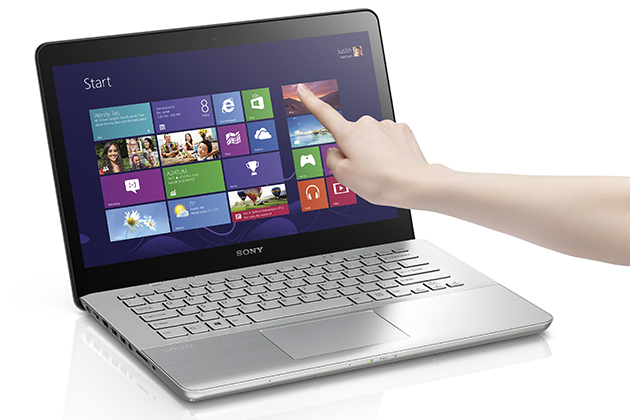 Ever since the iPhone 4 with its self-styled retina display hit the market, tech companies have been scrambling over each other trying to top each other in the display of their smartphones. Smartphones with 1080p displays are all the rage right now, and even televisions are getting their resolutions bump up to 4K.
Thankfully, laptops are also starting to receive this much-needed upgrade, with Sony's latest range of affordable laptops shipping with displays of at least 1,600 x 900 pixels.
The new VAIO Fit (pictured above) and Fit E (pictured below) models are available in 14 and 15-inch sizes, and touts your standard combination of chip fare: Intel Core processors, discrete Nvidia graphics, and hybrid hard drives.
According to Sony, the new displays sport an LCD screen with some sort of colour enhancement that promises more vivid colour and clearer pictures. There are also three new "colour modes" that let users adjust settings such as screen brightness and "warmth" for the most comfortable viewing experience.
And of course, the obligatory 1080p option is available on the 15-inch models for sharper and more defined images.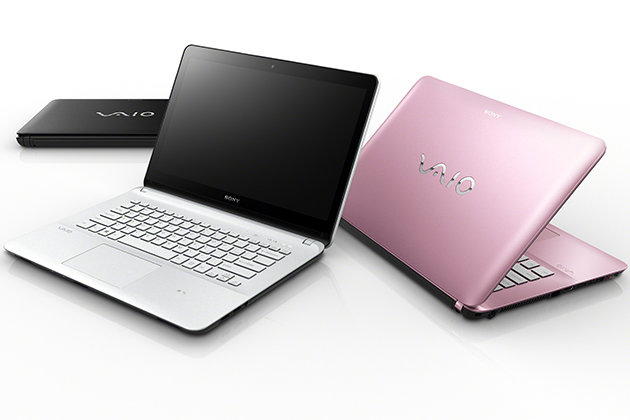 The Fit E models go in another direction with better audio capabilities, incorporating Sony's proprietary signal processing technologies called "ClearAudio+". At the push of a button, the Fit E lets users adjust different sound and equaliser settings.
Plus, if you happen to own a pair of NFC-enabled headphones or speakers, the Fit E can also connect to those through its own built-in NFC chip.
The Fit and Fit E laptops will be available some time in June, and local pricing isn't yet available, so stay tuned for more details in the coming weeks.