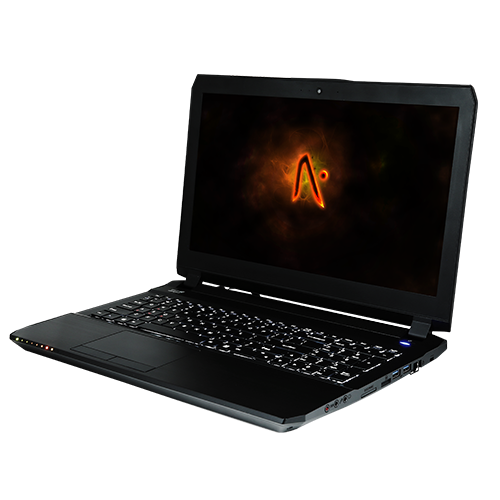 Aftershock, a local start-up known for its line of customisable performance laptops, has launched the S-15 gaming notebook that packs topnotch PC components into a 2.43kg package.
What differentiates the S-15 – which starts at S$2,039 for the base model – and other Aftershock notebooks from their competitors are the options they offer for every component, and the availability of high-end parts at a good price.
The fourth-generation Intel Core i7 processors and Nvidia's 970m or 980m GTX graphics chips on offer are the fastest mobile PC parts available and pack some serious firepower.
Users can pick a 15.6-inch screen with various resolutions and finishing, depending on the games they play and the size of their wallets.
The S-15's Hotkey AP keyboard software lets users create key profiles for different games or reassign any key on the keyboard.
Mobile gaming warriors will appreciate the Onkyo 2.0 speakers enhanced with Creative's Sound Blaster X-Fi MB3 audio technology. An on-board amplifier also provides better sound when the S-15 is paired with a headset.
Aftershock even offers a selection of automotive paints and vinyl car wraps to complete the S-15's exterior.
To keep the system cool to the touch, a tri-fan setup has one fan cooling the processor and another two doing the same for the graphics chip.
That also means the notebook will not have to dial down its speed and performance to guard against overheating, a fairly common occurrence on slimmer notebooks.
For the longest time, the lack of customisation meant it is near impossible to find a notebook that will check every box on a laptop shopping list, having to settle for a poorer screen or a slower hard drive, for instance.
Aftershock's business model ensures users have the full flexibility to choose the exact bits they wish to cut back on, or to go all out and build the best system money can buy.
It is clear the co-founders Joe and Marcus Wee are gamers who know what power users want, and being a local company producing quality wares, deserve our fullest support if you are looking for a good gaming notebook.